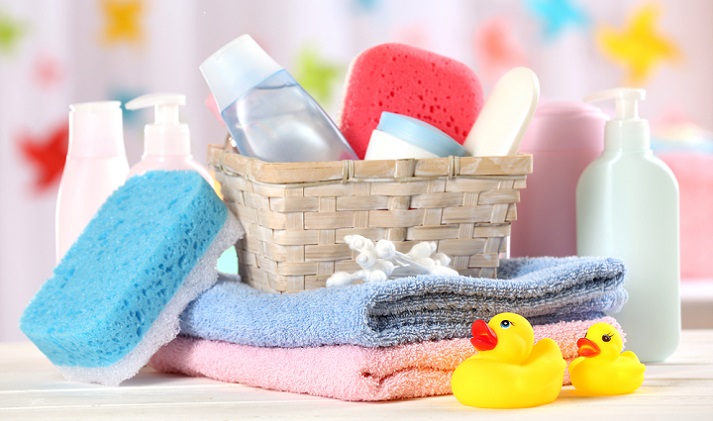 To address the challenge of an aging population, the Chinese government last year relaxed its decades-old one-child policy, allowing all couples to have two kids starting from Jan. 1 of this year. While it's too soon to tell if the change will jumpstart birthrates—the number of China babies born last year fell to 16.55 million from 16.87 million in 2014—a baby boom of sorts is already underway: Consumer spending on infant care products, and particularly online spending in the category, is soaring.
Marketing research firm Mintel recently estimated that the China retail market for mother and baby products grew 256 percent from 2010 to 2015, reaching RMB 484 billion ($73.6 billion) last year, driven by increases in income and spending power.
"We don't expect a huge baby boom" due to the end of the one-child policy, said Matthew Crabbe, Asia-Pacific director at Mintel, "though there might be more babies, which will be positive to the market. However, the mother and baby products retail market is certain to grow fast in China, especially online," he said.
Factors behind this growth include an increasingwillingness by parents with just one or two kids to purchase pricier, higher quality merchandise. Mainland couples with children tend to spend more than those without, in part because they feel less need to save for retirement when they have more children to support them. Mintel is forecasting annual growth for the mother and baby products market to average about 15 percent over the next five years, with annual spending reaching RMB 969 billion ($147.4 billion) by 2020.
Health scares in recent years over tainted baby formula and product-safety concerns have also encouraged Chinese consumers to seek out foreign-made mother and infant care products, turning to online shopping for goods that are unavailable or too pricy in local shops. In 2014 online spending accounted for a remarkable 34 percent of all spending for mother and baby products, with Alibaba Group's B2C marketplace Tmall.com the dominant portal, according to Mintel.
Mothers are looking for genuine branded products made from natural ingredients that meet international safety standards, which explains the popularity of foreign baby products brands on Tmall Global, a cross-border shopping website that provides overseas retailers with a direct sales channel to Chinese consumers.
Alibaba launched Tmall Global in early 2014 partly to meet the demands of customers who wanted genuine infant formula and diapers manufactured overseas; mother and baby care products remain Tmall Global's top-selling product category, ahead of cosmetics and health supplements.
According to a recent report released by Tmall Global and research firm CBNData, 36 brands from 14 countries and regions were selling baby formula on Tmall Global in 2015, up from 27 brands from 11 countries and regions in 2014. The top three baby formula brands on Tmall Globallast year wereAptamil, Nutrilon and Cow & Gate. The top five countries China's mothers like to buy from are Germany, Holland, Australia, the U.K. and the U.S.
Over the past two years, more than 90 percent of top international baby product brands have opened flagship stores on Tmall, said Chen Peiwen, head of Tmall Global's mother and baby category. In addition to formula, merchants are selling a variety of baby products including health supplements, diapers, baby skincare products, child car seats, baby electric toothbrushes and baby thermometers.
Now, in addition to expanding product offerings, Tmall Global wants to enhance the platforms "stickiness" by building membership programs for consumers in partnership with merchants, as well as an online community where mothers can share their knowledge and experiences.
"We aim to become a one-stop shopping platform for both pregnant mothers-to-be and mothers who have children of different ages," Chen said.
Mintel's Crabbe said delivering knowledge and advice—not just products—is key for merchants looking to build relationships with Chinese consumers, particularly those in less-developed regions.
"Retailers have to sell their credentials as service providers, as much as being purveyors of good quality products," said Crabbe.