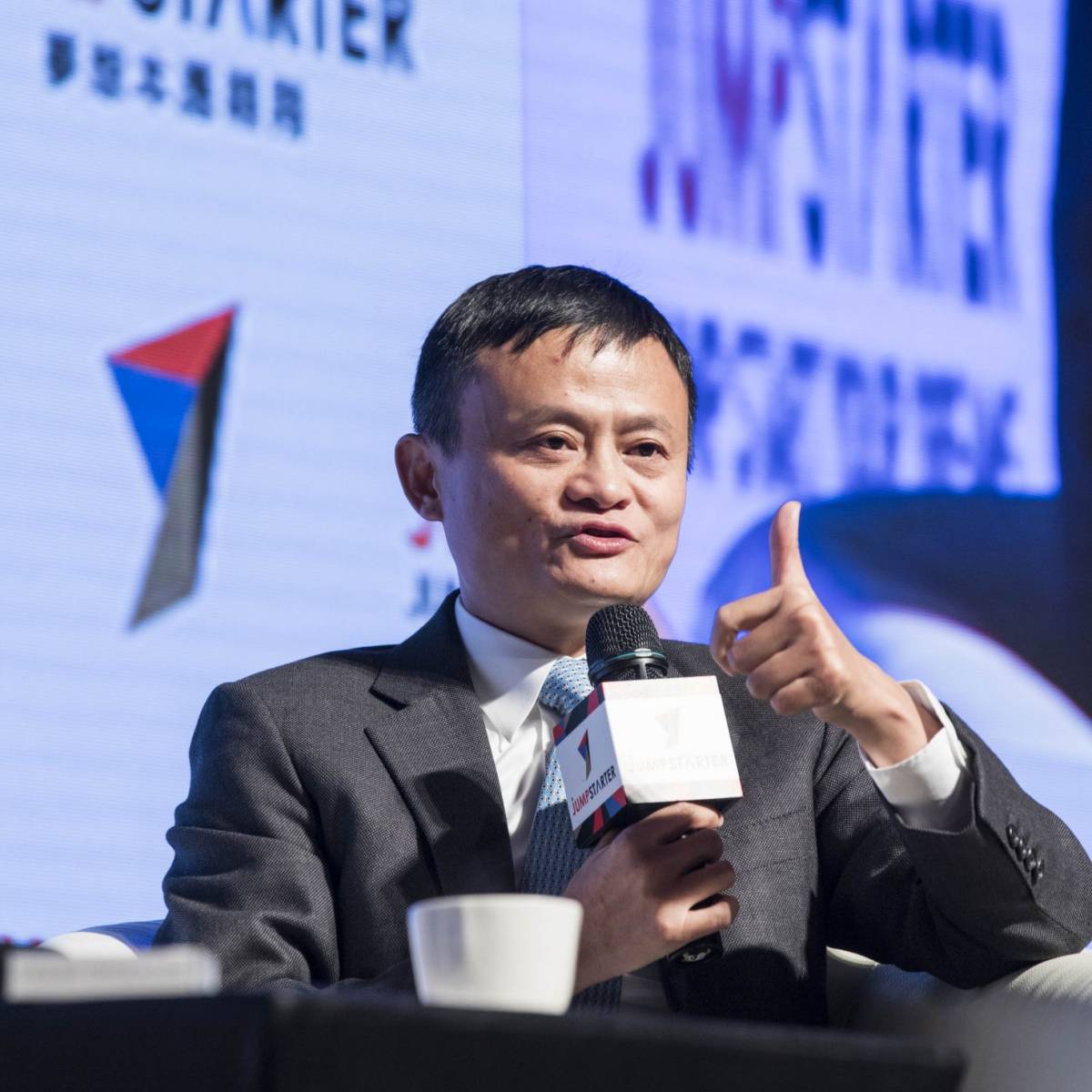 Entrepreneurs need to spot opportunity and go after it speedily if they're going to have any chance of success, Jack Ma said Tuesday.
In a fireside chat with Hong Kong Chief Executive Carrie Lam Cheng Yuet-Ngor, the Alibaba Executive Chairman said governments can and should do their part to foster innovation and technological development. But smart entrepreneurs would be ill-advised to hold off until that happens.
"Don't wait for the environment to be ready. Don't wait for all the policies to be ready. When everything is ready, there is no opportunity for you," Ma told a packed house at the Jumpstarter 2017 Grand Finale at Hong Kong's Convention and Exhibition Center.
Ma offered up a smorgasbord of practical advice for the assembled entrepreneurs in the room in the 20-minute chat with Hong Kong's leader, saying optimism is the most-important trait for a start-up leader.
"You should be optimistic, always optimistic. A great entrepreneur is optimistic for the future and asks what problem you can solve, and how you can solve it different from the others, better than the others," Ma said.
Building a team that believes in and is passionate about the mission is more important than bringing in big-name, more-experienced and highly paid experts, Ma said. It's critical that a team pull together and be willing to sacrifice for each other and the company.
"Don't ask, 'what will I get?' Ask, 'what will I give?'" Ma counseled. "Work with a good team and train the team, and the team will also train you."
And everyone needs to be in it for the long haul, Ma stressed, saying success often takes longer than you initially think or plan and also depends on factors outside your control.
"You're lucky if you win," Ma said.
Lam said the Hong Kong government, as always, is reluctant to pick winners. But one of her top policy priorities is, via a variety of tax holidays and other breaks and deductions, to lay down the conditions for more public-private partnerships in the Special Administrative Region of China. And she said the government is also putting its money where its mouth is.
"We have a HK$2 billion innovation venture fund. If they find a good idea, then we put in money," Lam said. "So, all the risk assessment will be done by the venture capitalists, and we're just putting in additional capital in order to turn that very good idea into reality. I certainly like to have this kind of Jumpstarter program to achieve that kind of public-private partnership."
Ma spoke highly of Hong Kong as a talent pool and as a place to do business. He said Alibaba remains interested in doing more in the SAR. He said he and Lam have met four times since she took office on July 1, discussing different ways to enable smart cities and small businesses.
"It has a lot of problems all cities have, but Hong Kong has a lot of advantages other cities don't have," Ma said. "The reason why Hong Kong has been so successful in the past 50 years is because Hong Kong is very open-minded and accommodates all kinds of cultures."
Other tidbits Ma offered to the would-be entrepreneurs, who were vying for up to $1 million each in investment from the Alibaba Hong Kong Entrepreneur Fund, included avoiding chasing what was hot, looking for ways to differentiate themselves and their companies and to maintain a laser-like focus on what their customers want.
"When everybody says, 'yes,' there's no chance for you. Think of why you can do something better, why you can do it differently, of why you can last 10 years, while others can only last one year," Ma said. "Worry about the customer, not the competitor. If the customer follows you, you always have a chance."
Ma and Lam spoke just ahead of the awards ceremony to close out this year's Jumpstarter program. Three companies walked away with investment and other support commitments from the Fund. They were selected from a group of select start-up finalists that had been winnowed down from over 600 pitches made since the competition opened earlier this year.