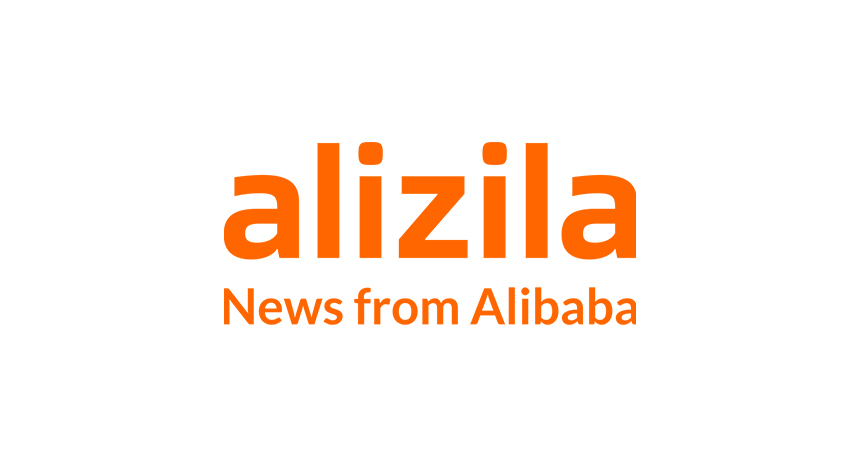 On the eve of Alibaba Group's 2014 11.11 Shopping Festival, which kicks offin China tonightat midnight, Alizila gatheredeleven striking and unusual bits of information surrounding the event, which debuted inthe PRCin 2009 and has since grown into the world's largest 24-hour online sales promotion. Read on to learn more about this e-commerce phenomenon.
1) Chinese consumers can outgun America's big spenders. China's 24-hour online sale is larger than America's three biggest online shopping days combined. On Nov. 11 last year, $5.8 billion in GMV (gross merchandise volume) was generated on Alibaba's Chinese shopping websites. Total 2013 online sales on Thanksgiving Day, Black Friday and Cyber Monday was $3.6 billion in the U.S., according to comScore. Another way to look at it: 11.11 turnover last year was more than twice the GMV of all U.S. sales online during the Black Friday and Cyber Monday promotions, Jeff Walters, a Beijing-based partner with Boston Consulting Group, told Bloomberg Businessweek.
2) Chinese models can eat (but probably won't). As Nov. 11 approaches, it's the busy season for as many as 40,000 "Taobao models," willowy young women who earn a living posing for product shots for merchants on Alibaba's giant Taobao Marketplace. One popular T-girl—a Chengdu, China, college student whose modeling alias is Xiao Ya—said on a good day she models 150 garments and poses for 700 pictures, with only one minute to change outfits.Taobao models earnas much as 150 yuan ($24.54) per garment modeled, so it can be pretty good money. The models even have a website on Taobao where merchants can browse, select and hire the models online.
3) After Nov. 11, China changes into fresh underwear. Last year, these factoids were circulated by Alibaba's PR department in Hangzhou, China: In the first hour of the 2013 sale, a total of 2 million pieces of underwear were sold. Laid end-to-end, this conga lineof tidy whities would stretch for 1,864 miles—or from Nome, Alaska to Vancouver, Canada. In addition, PR folks said enough brassieres were sold in the first hour that if stacked up, they would form a pile three times higher, and arguably three times more alluring,than Mt. Everest. (The methodology and math behind these calculations were later questioned in China's social media, but you can't deny they make for interesting mental pictures.)
4) Infants also get fresh nappies. Half a million cans of baby formula were sold by the sale's 11th hour last year. That's enough to feed all of China's two-month-old infants for two weeks, Alibaba's PR department estimated. Also, within the first 11 hours of the sale, 66 million diapers had been sold. There may be a connection.
5) The UPS guy would have a nervous breakdown. More than 500 million parcels are expected to be delivered during the week of the 2014 11.11 sale, according to Liu Jun, deputy director of the State Post Bureau, China's post office. That's the equivalent of two packages each for every person in Indonesia, the world's fourth most-populous country. "The peak is expected to come one or two days after Nov. 11 and over 90 million parcels will be delivered on a single day, up about 40 percent from the same period last year," Liu predicted.(To be clear: although Alibaba Group started the shopping festival and produces the lion's share of sales, non-Alibaba merchants and website stage their own online sales on Nov. 11, adding to the tsunami of parcels. Alibaba shopping websites last year generated 156 million packages during the sale, according to the company; Alibaba has issued no projections or predictions for the upcoming event.)
6) Gobs of jobs. There was decent job growth in the U.S. last month: employers added 214,000 jobs to payrolls, said the U.S. Labor Department. That's nice. To handle the crush of packages just for the 11.11 sale, 250,000 temporary delivery personnel alone have been hired by shipping and courier companies. That brings the estimated total number of deliverymen on duty for the sale to 1.25 million, according to Alibaba estimates.
7) Calling in an airstrike. China is large and in the country's Western region, transport infrastructure like roads and rail remains underdeveloped. To get 11.11 orders to homes in farflung cities in a matter of days instead of weeks, SF Express, one of China's leading shipping companies, will be flying 36 cargo aircraft capable of hauling 1,800 tons of packages daily. Combined with freight capacity obtained from commercial passenger aircraft, SF Express will be able to transport a total of 3,850 tons of merchandise every day. That'sakin toflying the Tokyo Tower, which weighs 4,000 tons, from Shanghai to Chengdu every day for a week.
8) Power to the village people. Residents of China's small villages—including some who run online stores—have their own ways of participating in the 11.11 sale, which falls on a Chinese folk holiday known as Singles Day. "On the eve of Singles Day, our family often makes dumplings," said Jia Peixiao, a Tmall.com merchant who sells home d√ɬ©cor products made of straw in a small village in Shandong Province. "For people who work in e-commerce, Singles Day is like Spring Festival, only once a year." In Jia's village, more than half of its 1,700 households are running stores on Taobao Marketplace and Tmall.com, so most of the townsfolk are getting in on the event.
9) Bill Gates versus China's e-tailers. Just 27 merchants on Alibaba's Tmall.com shopping website participated in the 11.11 sale in its inaugural year of 2009. In 24 hours, they sold about $8.1 million worth of goods—which is roughly one-third what Microsoft's Bill Gates earned per minute in 2013. This year,nearly 27,000 merchants will be participating in the sale,or about1,000 times the number of inaugural-year players. Whether they can give Gates a run for his money remains to be seen.
10) It's not all about the discounts. The 11.11 sale started out as an online sale of half-off merchandise, but big-ticket items are also on tap. This year, Juhuasuan, Alibaba's group buying platform, will offer six models of luxury vehicles from marques including BMW, Land Rover, Toyotaand Ford at prices ranging from RMB 359,900 ($58,772) to RMB 699,900 ($114,294). Because sales occur online and the cars are imported direct from overseas, dealers and other middlemen are not involved, which Alibaba said will mean savings of up to 20 percent compared with showroom sticker prices.
11) A need for speed. Alipay, Alibaba Group's e-payments affiliate, has been working with its banking partners, including four key state-owned banks, to stress-test online-payment processing in preparation for 11.11. Greater integration of interbank communications and electronic transfer systems is expected to enhance network stability, improve transaction-processing speed and raise system capacity. Alipaysaid peak transaction-processing volume will reach 30,000 payments per second this year, compared with 15,000 during 11.11 last year. Alipay's cloud-based payment system is capable of supporting billions of transactions a day, the company says.
(Alizila writers Melanie Lee and Susan Wang contributed to this report)