Michael Jordan has been brewing beer for over 20 years with all kinds of ingredients. These days, he's testing out something new: consumer insights from Tmall, China's largest B2C shopping site.
Jordan is the brewmaster at Boxing Cat Brewery in Shanghai, owned by global beer brand Anheuser-Busch InBev. His team has partnered with the Tmall Innovation Center, the market-research arm of Alibaba, to become the first company to make a craft beer tailored specifically for China.
Watch:New CNY Feast: Duck, Dumplings and Orange-Chocolate Beer
Boxing Cat leveraged TMIC's analytics, along with feedback from consumers both online and off, to find out exactly what appeals to Chinese beer enthusiasts. For one, Chinese drinkers like a dark beer. But they wanted this new brew with a twist. The result: a porter beer with hints of orange and chocolate.
The finished product, auspiciously named "Big Luck Big Win," was launched on Tmall just in time for Chinese New Year.
"This is a complete reverse approach," Jordan said. "We can directly work with the consumers to find out their preferences. This bypasses the sales and marketing steps and just goes straight to the brewers to create a new product based on what they prefer."
Crafting a China-Only Craft Beer
China's love for beer is well-known. The country not only quaffs the most amount of beer in the world (around $80 billion annually), it is also the largest beer producer in the world.
In recent years, China's thirst for suds has slowly pivoted away from commercial beers to craft brews, luring many international beer makers to target this particular market segment. Sales of craft beers in the China market have grown around 40% annually since 2015, research firm Kantar said. With a more-crowded, competitive landscape, it's even more important for AB InBev to stay ahead of the game.
"We can't expect all trends to be driven by the American craft beer scene or the English craft beer scene. There is a lot of inspiration to draw from China," said Boxing Cat Brand Manager Kelsey Willis.
Industry observers have high hopes for China's burgeoning beer market, pointing to the country's middle-class – forecast by the Organization for Economic Cooperation and Development to hit around 850 million strong by 2030 – as the main growth driver.
"The increasing demand for more premium beer offerings in China is being driven by the country's young, middle-income consumer segment, with the tier-one cities of Beijing, Shanghai and Tianjin offering the greatest volume of this consumer group, as well as large numbers of bars and restaurants for the distribution of more premium alcohol offerings," according to a study by Beer Connoisseur.
"The Chinese craft beer market is in its infancy, but at the same time, it's growing rapidly. A beer education is something very important, and by talking to the consumer with directly through TMIC, we are able to educate the consumers and learn more about what they think," said Willis.
Research, Analyze, Decode
Established in April 2017, TMIC uses consumer insights drawn from Alibaba's nearly 700 million shoppers to help brands such as AB InBev create innovative products, services and marketing campaigns targeted to the China market. That research includes everything from online surveys, to offline events, to even algorithms to study consumer behavior.
TMIC also allows brands to test their new products on Tmall, where they get real-time feedback from consumers. All products co-created with TMIC sell exclusively on Tmall for a period of time, during which their performance is monitored so brands can make adjustments if needed to ensure success.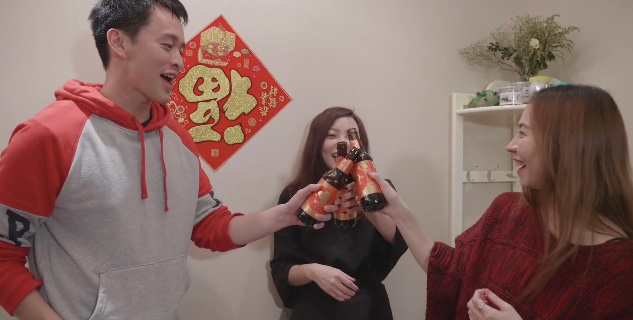 "TMIC has direct access to the Chinese consumers, and it is really able to give us more-targeted idea about who we want to move forward and create beers for them," said Kelsey Willis, brand manager for Boxing Cat. "When we get information from TMIC, it's not broad stroke. It's insightful and targeted data."
To date, TMIC has worked with dozens of brands to create a handful of just-for-China products, such as a vanilla-flavored Listerine for Johnson & Johnson, spicy Snickers for Mars and even sport-utility vehicles for Italian carmaker Maserati.
"By really looking at the insights and analytics we gathered from TMIC, I think we have made a craft beer that will fit the Chinese New Year occasion perfectly," said Willis.