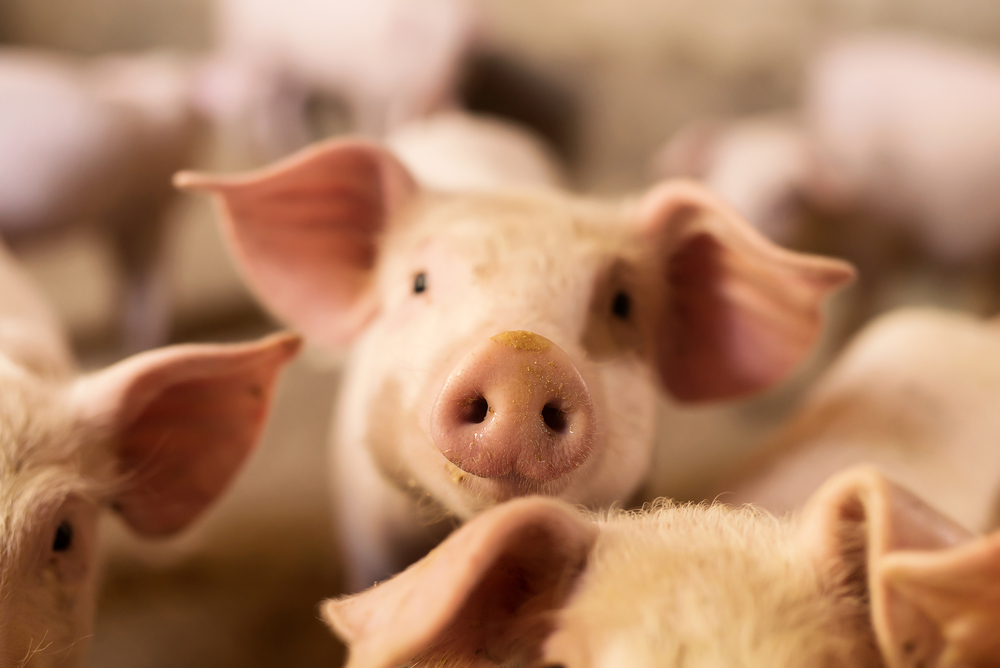 For thousands of years, China has had a love affair with pork. From dumplings, to steamed buns and Cantonese char siu, pork is the key ingredient for hundreds of dishes. It's so important in Chinese cuisine that the character for the word family (家) is a symbol of a roof over a pig.
In 2018, pork remains one of the most-popular and ubiquitous meats in Chinese dishes. The difference these days is that Chinese consumers are demanding higher quality and safer meats, as part of a healthy lifestyle.
To address that, Alibaba Cloud has developed its proprietary ET Agricultural Brain. It's an AI-driven system aimed at helping hog farmers, or any other agriculture enterprises in China, to better raise their livestock and produce crops by using the most-advanced technology.
Unveiled at the Computer Conference 2018 Shanghai Summit Thursday, the program is expected to "revolutionize the agricultural industry," said Alibaba Cloud.
"By applying AI technologies, such as visual recognition, voice recognition and real-time environmental parameter monitoring, ET Agricultural Brain monitors each hog's daily activity, growth indicator, pregnancy and other health conditions, bringing more insight throughout the pig-farming industry chain," Alibaba Cloud noted.
[content id="20131″]
China is already the world's largest pork-producing country, followed by the European Union and the U.S., according to the USDA Foreign Agricultural Service. Chinese government statistics show meat packers here produced 53.4 million metric tons of pork in 2017, notching a nearly 1% on-year rise.
China also has the world's largest appetite for pork, representing half of the global consumption, said Singapore-based bank DBS in a report, estimating China's annual consumption of pork will hit 58.1 million metric tons by 2021, compared with 54.5 million metric tons consumed in 2016.
Using algorithm-based models, Alibaba's ET Agricultural Brain system can chart an exercise regimen for the hogs that is necessary to cloud, pig,increase the health and the yield of piglets. The smart sensors can also alert farm operators if the body temperature of the pig warrants medical attention.
"Alibaba Cloud's ET Agricultural Brain brings a new level of interactive automation to pig farming," said Degen Wang, chairman of the Tequ Group, one of China's dominant pork players based in Sichuan. Wang touted Alibaba's technology as an important factor in transforming China's pork industry and upgrading the whole supply, sales and logistics chains across the sector.
According to Alibaba Cloud, the ET Agricultural Brain is forecast to increase a sow's annual reproduction by three piglets, while reducing piglet mortality by 3%. Pigs per sow per year (PSY), an indicator of efficiency in the swine industry, is expected to increase to an average of 32. Tequ Group's leading pig expert, Su Zhipeng, said after implementing ET Agricultural Brain, the PSY at Tequ has increased to an average of 22-25, an improvement from last year's 20-25.ali
At the conference, Simon Hu, the president of Alibaba Cloud, emphasized the ET Agricultural Brain technology isn't limited to the meat industry.
"ET Agricultural Brain can be adopted across many other sectors, including forestry, fisheries, helping enterprises and individual farmers increase efficiency and improve quality of production and provide a green and healthier option for consumers," he said.