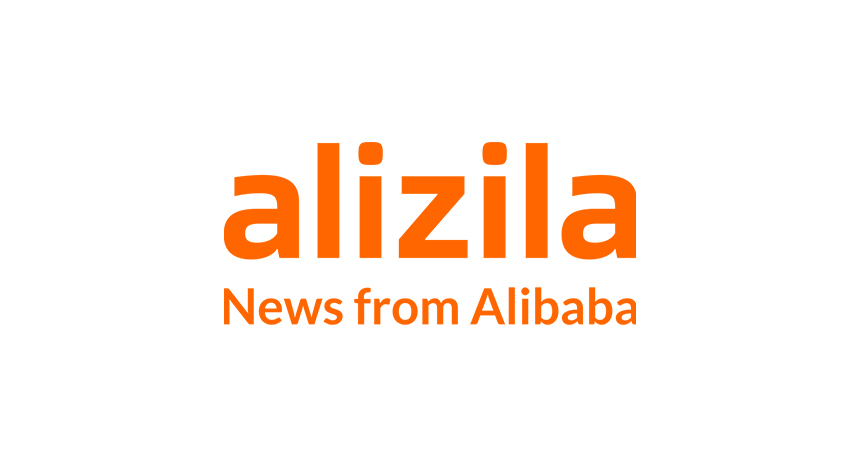 Alibaba Group, China's largest e-commerce company, says it is turning up the heat in its fight against counterfeit goods by partnering with five key government and law enforcement agencies in an attempt to bring more resources to bear on piracy problems that are a perennial sore point with China's trading partners.
By joining forces with the country's Ministry of Public Security; State Administration for Industry & Commerce; General Administration of Quality Supervision; State Intellectual Property Office; and General Administration of Press and Publication, Alibaba aims to help create "synergistic online and offline mechanisms" to identify and shut down factories and other sources of counterfeit goods, company officials said during a press conference today in Hangzhou.
Polo Shao, chief risk officer at Alibaba Group, said the combination of digital "big data" technology with traditional law enforcement resources will make investigation and enforcement of China's intellectual property laws more effective. Alibaba Group runs China's top e-commerce platforms, including the giant Taobao Marketplace online shopping website and Alipay, the leading electronic-payments provider.
"On e-commerce platforms, every single transaction creates a record, and every piece of information about sellers of counterfeit products is traceable," Shao said in a prepared statement. "Internet technology 'Ķ when paired with offline efforts can be used to create targeted initiatives to drive intellectual property protection as well as cut off the head of the snake in an attempt to purge society of counterfeit goods," he said. "We are very pleased to be cooperating and coordinating with the appropriate governmental agencies on this important effort in offline and online enforcement." Alibaba and the agencies will collaborate in areas such as reporting of criminal activity, sharing of information and professional training.
Alibaba's websites have come under fire in the past for facilitating trade in fake merchandise. Taobao Marketplace, which hosts the online storefronts of millions of independent vendors, was once named by the Office of the United States Trade Representative (USTR) as one of the world's "notorious markets" for counterfeits. However, last year the USTR removed Taobao from the list because of its efforts to police and clean up the website.
Underscoring the importance of the announcement, Jack Ma, Alibaba Group's iconic founder and outgoing CEO,spoke to reporters at the press conference for the last timebefore relinquishing the operational reins of the company on May 10.
Calling China's large, highly organized counterfeiting industry a "cancer" and a "tumor in society," Ma stressed the importance of working together with government agencies that have the power to enforce intellectual property law. "This is a milestone press conference for our business, and a milestone for the whole industry in fighting counterfeit groups," Ma said. "I am happy to participate in this milestone before I leave as CEO."
Alibaba today also announced it has established an anti-piracy task force staffed by top managers to ensure the entire company remains focused on the problem.
Over the past few years, Alibaba Group has implemented a number of controls tocrack downon merchants that use its websites to sell fakes, including manual and automated information-filtering systems to identify and remove infringing product information, along withsystems for penalizing violators while trying to educate small sellers on the importance of intellectual property protection.
The company has worked with local and provincial police in cases that have resulted in criminal convictions for counterfeiters. But the partnership announced today represents the first time Alibabahas engaged with government agencies comprehensively at the national level, Shao said. The company is working on a framework agreement with China's top law enforcement agency, the Ministry of Public Security, to create "a two-way mechamism" for regularly sharing information on major counterfeiters operating all over China, Shao said.
Speaking at the press conference, Meng Qing Feng, director of economic crime investigation for the Ministry of Public Security, said counterfeiters "damage the lives of ordinary people and disrupt order in the e-commerce space,"adding that the partnership with Alibaba "would be very helpful in promoting the scientific development" of China's economy.
Alibaba websites operateonline reporting systems to make it easier and faster for rights owners and foreign brandsto submit takedown requests for allegedly infringing listings. In 2012, a total of more than 94 million allegedly infringing listings were removed from Alibaba Group platforms. Approximately 5.5 million of them were taken down as a result of complaints from rights owners.
Inaddition to government collaboration, Alibabahas created aninternal IPR Protection and Anti-Counterfeiting task force, to be led by Jonathan Lu, a top Alibaba executive who is scheduled to replace Ma as CEO.
Shao will serve as deputy chief of the task force, which will include other senior Alibaba Group managers. The task force will provide greater oversight over IPR protection across all Alibaba Group platforms and sharpen the company's approach to the problem, according to the company.
Ma vowed that the company would devote considerable resources to the protection of intellectual property rights, not just to promote trust among users of Alibaba websites, but to foster the growth of up-and-coming Chinese small businesses that need protection from pirates along with major international brands.
"We will not have any cap on our resources," Ma said. "This is a long-term effort … we want the indigenous brands to work together to protect IPR, because if you do not participate today, tomorrow you are the victims. Hopefully in 10 years, the Chinese Internet economy will be a much better place because of the efforts we have started here today."