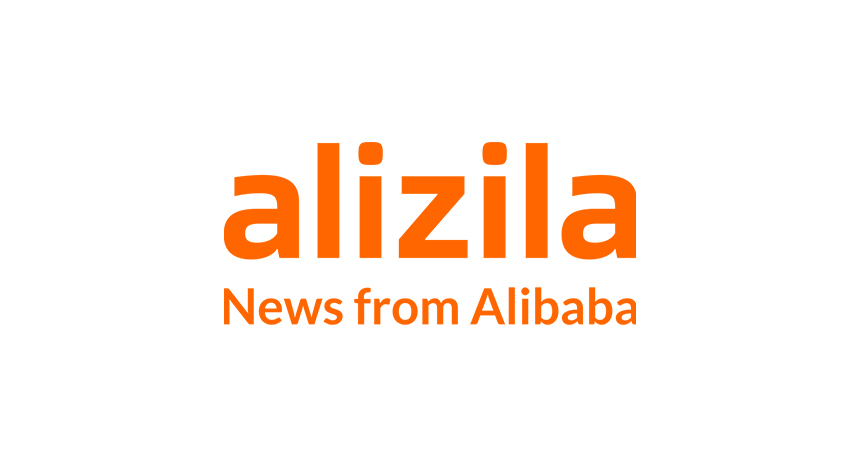 Alibaba Group's cloud-computing division on Thursday said it has worked with nearly 40% of the Fortune 500 companies in the past fiscal year, underscoring its push to become the world's leading cloud-services provider by 2023.
At the Alibaba Cloud Summit, Alibaba Cloud Intelligence President Jeff Zhang expressed confidence in the global digital economy and emphasized the need for accelerated digitization of businesses big and small across all sectors, especially in the wake of Covid-19.
"As the largest cloud service provider in the Asia Pacific region, we will continue increasing investments in the next three years to strengthen our infrastructure, our solutions and our role in the wider technology ecosystem towards being the trusted partner of choice not just in Asia Pacific, but for the global digital economy by 2023," he said.
Alibaba Cloud said it currently serves 38% of companies on the Fortune 500 list, including leading home and personal-care supplier Unilever.
Announced at the virtual summit, the strategic partnership with Unilever allows the multinational company to tap into Alibaba Cloud's trusted artificial-intelligence technologies, cloud-based solutions and local business insights to elevate its digital-marketing campaigns and create tailored omnichannel experiences that best serves its consumers.
"In the online, always-connected world, getting customers' attention is an ongoing challenge for marketers, so understanding what their customers want has never been more important," said Selina Yuan, president of international business at Alibaba Cloud Intelligence. "Alibaba Cloud's solutions have the ability to unlock the customer insights needed and are set to ensure Unilever continues to succeed and build brand loyalty with its customers amid a constantly evolving and complex market place."
Over the past year, Alibaba Cloud, which powers all corners of Alibaba's vast digital ecosystem from its e-commerce platforms to its enterprise chat app, has reiterated its commitment to providing best-in-class services to its customers. In April, it announced that it would invest an additional RMB200 billion (US$28 billion) to bolster its cloud infrastructure over the next three years. The division also said it would hire 5,000 technology staff worldwide to meet the fast-growing demand for digitization from clients.
Broadening Cloud Coverage and Support
Ranked by Gartner as the largest cloud-computing service provider in Asia Pacific and the third-largest in the world, Alibaba Cloud currently operates in 21 regions to support businesses in over 200 countries and territories.
At the summit, Alibaba Cloud said it would increase its availability zones by launching its third data center in Indonesia early next year. The country will also become home to one of Alibaba Cloud's global data-scrubbing centers, which will be built to remove malicious data and safeguard customers from cyberattacks.
Leon Chen, country manager of Alibaba Cloud Indonesia, said that the new centers would not only allow clients greater and faster access to services, they would also strengthen disaster recovery and prevention and enrich the portfolio of products available to businesses looking to move their operations into the cloud.
"We aim to keep expanding our leading products and innovative services to meet the diverse demand from our customers across different sectors, including e-commerce, finance, online media, education and gaming," Chen said.
Aside from announcing the new developments in Indonesia, Alibaba Cloud said it had established the Philippines Ecosystem Alliance – a joint initiative with local partners that provides resources and training to facilitate cloud adoption, data-intelligence use and digital-talent development for businesses across all sectors in the country.
According to representatives from Alibaba Cloud, the alliance enables the company to realize its aim of training 50,000 IT professionals and helping 5,000 business in the Philippines embrace cloud migration over the course of the next three years.
More Products, Partnerships and Innovations
Since the outbreak of the novel coronavirus, Alibaba Cloud has been working to increase its digital capabilities to help businesses and organizations overcome offline disruptions and improve online agility. In February, it rolled out new features to enable remote working and learning. It also powered a series of cloud-based solutions to support companies, research organizations and healthcare providers during the pandemic.
New and upgraded products and services were also unveiled at the summit, including a database solution that can manage hyper-scale campaigns such as Alibaba's 11.11 Global Shopping Festival and process up to 87 million requests per second.
Zhang said that it was key to continue working with global partners to develop more and better solutions to ensure long-term success for clients in the post-Covid reality. Last month, Alibaba Cloud announced an investment of RMB2 billion to accelerate joint partner innovations this fiscal year.
"This crisis, along with the pain it is causing will pass in time. Our foremost concern now is how we can help businesses, large or small, seize the meaningful opportunities in the next phase towards recovery, and we are working closely with our partners to comprehensively upgrade current processes for the new normal," he said.
Sign up for our newsletter to receive the latest Alibaba updates in your inbox every week.