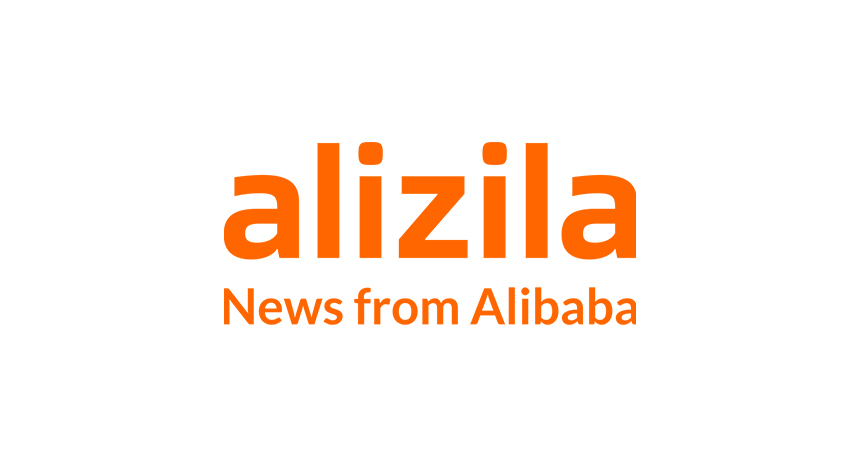 (This story has been updated to reflectthe sale of additional Alibaba shares on Sept. 22, making the company's IPO the largest in history worldwide.)
Alibaba Group on Sept. 19 became a public company when its shares began trading on the New York Stock Exchange in the largest initial public offering in U.S. history.
Shares in Alibaba's IPO were priced at $68. The offering of320.1 millionshares,tradingunder the ticker symbolBABA,raised $21.77 billion, eclipsing the previous U.S. record set in 2008 when Visa raised nearly $17.9 billion.
When the market opened at 9:30 a.m. in New York, eight Alibaba Group customers were on stage at the NYSE for the traditional ringing of the opening bell. (Brief profiles of the customers, courtesy of the NYSE, can be found at the bottom of this story.) Alibaba Group Executive Chairman Jack Ma was on hand to ring the bell. BABA shares opened at $92.70 just before noon in New York and rose to a high of $99.70. The stock closed the first day of trading at$93.89, up 38 percent.
On Sept. 22, Alibaba Group announced thatthe IPO underwriters had exercised an option to purchase additional shares totaling slightly more than 48 million at $68 each,increasing the total amount raised in the offering to $25.3 billion – making it the largest IPO in history. The previous world record was held by Agricultural Bank of China, which raised $22.1 billion in 2010.
Here, in photos and raw video footage, was howIPO celebrationswent down at the Alibaba Group campus in Hangzhou, China.
Alibaba Group customers who participated in the NYSE opening-bell ceremony:
Peter Verbrugge – American farmers like Peter Verbrugge of the Sage Fruit Company can sell their cherry harvest directly to consumers across China and help showcase the best of American homegrown products. Peter's family started growing in Washington State in the 1930s and he is the third generation that has worked on the family farm. He has worked on the farm his whole life, on the original land that his grandfather and his brother had purchased. His family grows cherries and other fruits on 2,000 acres of land in Yakima Valley. His father came into the business in the fifties and started their packing house in 1982. In 1999, he teamed up with a group of other growers to form Sage Fruit. Sage Fruit averages about 70% domestic sales and 30% export, but that can vary depending on market conditions. The China market is very important to Peter, especially since his cherry harvests are incredibly vulnerable to volatilities in weather. Sage Fruit sells a lot of cherries to China, and looks to the China market for seeing value and paying a fair premium for their biggest and best fruit. The premium that comes back to Sage Fruit is very important for reinvestment into the farm so that they can develop new varieties, new training systems, and grow more and better fruit. Sage Fruit took part in the Tmall US Cherry Pre-Sale campaign last year and it offered newfound confidence to know there were committed buyers when they went to harvest the fruit. Cherries don't last very long, so having the orders on hand meant they could ship immediately and send the best pieces of fruit possible. From the time that the cherries are picked off the trees, it only takes 48 to 65 hours before they are delivered into the Chinese consumer's hands.
DUO Liguo – Alibaba is proud to have catalyzed China's logistics industry helping to make people's lives easier and better and giving rise to heroic individuals like DOU Liguo, who has personally collected and delivered over 50,000 pieces of used clothing to the neediest families in areas all across China. Liguo has worked as a delivery courier for 10 years and became famous by defeating a college student in a Chinese Jeopardy-like TV game show despite only having elementary school level education himself. But what truly defines him is his passion and dedication for community service. He started his first community service project in 2012, delivering books to children in disadvantaged families. This was inspired by his own longing for books during his impoverished childhood. During a donation delivery to the Liangshan area in Sichuan, Liguo saw local children wandering the streets barefoot even though it was already winter. It struck a deeply personal chord in him as he too grew up with little and barely had any proper clothing as a child. It inspired him to escalate his efforts and he began to appeal to a wider audience for clothing donations through Weibo. His social media presence caught the attention of the China Social Welfare Foundation, which extended an invitation for him to join their "Warm Current Project." To collect clothing donations, Liguo rides his own bicycle all over Beijing. He would then borrow his courier company's delivery minivan to shuttle the donations to needy children and families in various regions across China. When the 2013 Ya'an earthquake hit, Liguo was among the first group of volunteers to deliver emergency supplies to the disaster zone. Liguo estimated that he has collected and distributed more than 50,000 pieces of donated clothing as of 2013.
LAO Lishi – LAO Lishi reinvented her self-identity and discovered her true passion for business after winning a gold medal at the Olympics. Lishi is a former professional diver who won a gold medal at the 2004 Olympics in Athens for 10 meter synchronized diving and a silver medal at the 2006 FINA Diving World Cup for 10 meter diving. Upon retirement from her professional diving career, she wanted to explore a different side of life. As someone who was groomed for a professional career in sports since childhood, Lishi had little exposure to the world beyond the swimming pool. Lishi was curious to try out new experiences, even if it meant going out of her comfort zone and not being able to immediately excel at it. After deciding that she wanted to start a business, Lishi decided to test the waters by opening a store on Taobao offering a curated selection of wood prayer beads and artisan bracelets. These days Lishi is fully immersed in webpage design, inventory management and inspection, setting up photo shoots for products along with a million other tasks required for running an online store. Alibaba has lowered the entry barriers to starting a business for millions of individuals over the past 10 years. It offered a business model that is accessible to anyone with the courage to pursue their dreams. Alibaba offers an equal opportunity ecosystem for people to succeed through hard work and passion, whether you are a farmer or an Olympic medalist.
HUANG Biji – HUANG Biji volunteers her spare time to help fellow Taobao users through a cloud-based customer service team. She is a fourth-year university student who joined the Taobao cloud customer service team three years ago and has helped more than 16,000 Taobao users. Taobao's cloud customer service brings together users who understand the platform, and are eager to volunteer their knowledge and spare time to help other users. There are currently more than 6,000 active volunteers, each of whom logs onto the cloud-based system to offer customer support when they have free time. Cumulatively a total of 33,896 university students have participated in this volunteer corps thus far.
HE Ningning – HE Ningning found financial freedom through self-employment that allowed her to pursue her life's passion for teaching autistic children. "Tao models" is the industry term in China for e-commerce models, a growing profession that has emerged with the rapid growth of online retail in China. Models are hired for showcasing merchandise in photos posted on the product listing page. The models are typically chosen on how relatable they are to the customers and not in accordance to the otherworldly ideas of beauty portrayed in fashion magazines. It is common for Tao models to earn tens of thousands of Chinese yuan a month. Industry insiders estimate that Ningning probably makes close to Chinese yuan 100,000 a month based on the number of product campaigns she has been featured in. Her Tao modelling work has given her the freedom to persist in her true day job as a rehabilitation teacher to autistic children.
WANG Zhiqiang.- WANG Zhiqiang created a better and more sustainable livelihood in his rural hometown for his family. Zhiqiang moved to Beijing in 1999 and worked a wide variety of jobs over the course of six years, from fresh produce street vendor to construction worker to food delivery to taxi driver. Street life ultimately proved to be too harsh for Zhiqiang, so he moved back to his hometown in early 2006 with his wife. Having heard about e-commerce while living in Beijing, Zhiqiang invested in a broadband connection in his ancestral home and decided to set up a Taobao store selling specialty products that his hometown is known for, such as soybean and millet. His storefront featured candid photos of his hometown and its inhabitants, offering the world an unfettered glimpse into the agrarian rural China. His business has flourished, allowing his family to enjoy a sustainable quality of life in his hometown.
WANG Shujuan – WANG Shujuan started a business that helped jumpstart economic rehabilitation in a region devastated by an earthquake. She studied to become a music teacher but chose to return to her hometown of Qingchuan after it was hit by a devastating earthquake in 2008 and started a beekeeping business. Alibaba launched an economic rehabilitation initiative in Qingchuan in 2010 and Shujuan was among the first group of local businesses who took their business online through the Taobao entrepreneurship incubation park in Chengdu. Shujuan took a sabbatical from her business and went on to pursue a master's degree in media and public relations at Deakin University in Australia. Upon graduating in 2013, Shujuan returned to Qingchuan and her beekeeping company with even greater ambitions to grow its brand and business.
QIAO Li – QIAO Li found her life's calling as a one-woman media empire and community organizer within the Taobao ecosystem. QIAO Li joined Taobao in 2004 and quickly rose to fame within the user community through her unique voice in prolific posts on the community BBS bulletin board. Her prominence grew in 2005 as she pioneered the practice of broadcasting real-time commentary at a wide range of major events, including the Taobao Annual Anniversary Celebration, Annual Online Entrepreneur Forum, and Taobao Carnival Day. The momentum inspired her to establish the "Fei Bao Dao" project, which loosely translates into "non-reporting" or "unofficial reporting" and has the mission of sharing all things interesting about Taobao. Since its creation, Fei Bao Dao has put out fresh original content every day and been at the forefront in encouraging greater sharing between different populations within the Taobao ecosystem. For instance, she started the first "Taobao power seller interview" series on the user forums. Surprisingly, Taobao's most dedicated member is often times its most vocal critic. QIAO Li is always first in line to try out new platform products, from Alibaba's instant chat program Wangwang to mobile chat Laiwang to the smartphone Taobao app. She is Taobao's tiger mom – QIAO Li will unfailingly point out all the product shortcomings and continually demand improvement, no matter how incremental. In her home, QIAO Li has dedicated a room to the tokens and memorabilia she has accumulated over the years as Taobao's unofficial archivist. The collection ranges from the most mundane, such as Taobao-branded pens and event access credentials to items as big as full-scale banners used at Taobao celebrations. At first glance the collection of memorabilia doesn't quite capture your imagination, and then you slowly realize it is the drips and drops of a love story that's blossomed over the last 10 years.