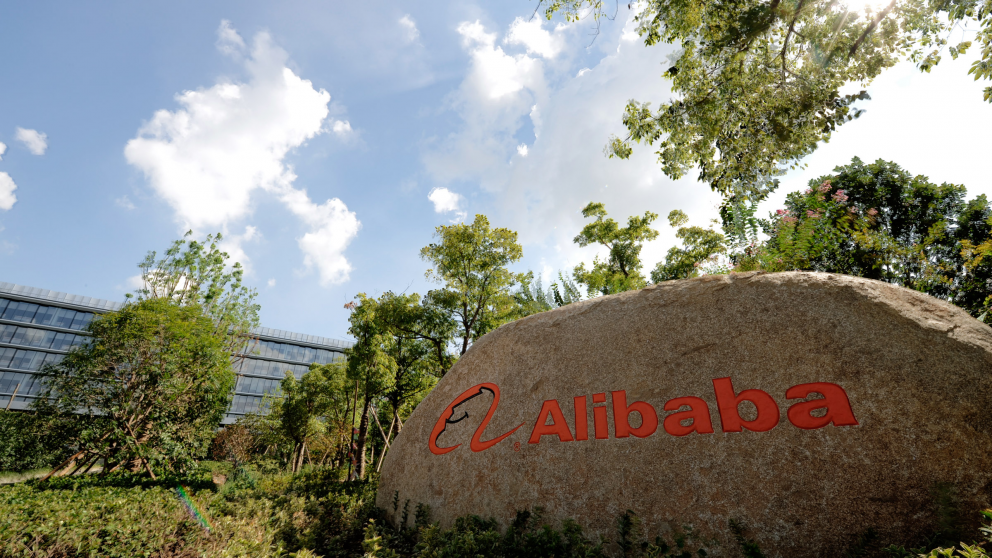 Alibaba Group today announced financial results for the quarter and fiscal year ended March 31, 2021. Highlights are in the summary and infographics below. To read Alibaba Group's press release covering the results in greater detail, click here.

To read Alibaba Group Chairman and CEO Daniel Zhang's comments delivered on the analyst call after announcing quarterly earnings, click here.
HIGHLIGHTS
March quarter revenue grew 64% YoY
Generated fiscal year revenue of RMB717.3 billion
Alibaba Ecosystem reached milestone of over 1 billion annual active consumers
Revenue for fiscal year 2022 expected to exceed RMB930 billion
FINANCIAL REVIEW
March Quarter 2021
Revenue was RMB187.4 billion (US$28.6 billion), an increase of 64% YoY
Adjusted EBITDA increased 18% YoY to RMB29.9 billion (US$4.6 billion) and adjusted EBITA increased 14% YoY to RMB22.6 billion (US$3.5 billion)
Due to the fine levied by China's State Administration for Market Regulation pursuant to China's Anti-monopoly Law (the "Anti-monopoly Fine"), there was a loss from operations of RMB7.7 billion (US$1.2 billion); excluding this one-time impact, income from operations would have been RMB10.6 billion (US$1.6 billion), an increase of 48% YoY. Net loss attributable to ordinary shareholders was RMB5.5 billion (US$0.8 billion), primarily due to the above-mentioned Anti-monopoly Fine; excluding this impact and certain other items, non-GAAP net income was RMB26.2 billion (US$4.0 billion), an increase of 18% YoY
Fiscal Year 2021
Revenue was RMB717.3 billion (US$109.5 billion), an increase of 41% YoY
Adjusted EBITDA increased 25% YoY to RMB196.8 billion (US$30.0 billion), and adjusted EBITA increased 24% YoY to RMB170.5 billion (US$26.0 billion)
Non-GAAP net income was RMB172.0 billion (US$26.3 billion), an increase of 30% YoY
Gross merchandise value transacted in the Alibaba Ecosystem in fiscal 2021 was RMB8.1 trillion (US$1.2 trillion)
STRENGTH IN CORE COMMERCE
Robust User Acquisition and High Consumer Retention
For the 12 months ended March 31, 2021, Alibaba's consumer-facing businesses reached a milestone of over 1 billion annual active customers, including 891 million consumers in China and approximately 240 million consumers outside China
Annual active consumers on China retail marketplaces was 811 million, representing annual and quarterly net increases of 85 million and 32 million, respectively
Mobile MAUs on China retail marketplaces reached 925 million in March 2021, representing annual and quarterly net increases of 79 million and 23 million, respectively
Continued Long-Term Growth in China and International Markets
China commerce retail business revenue was RMB123.2 billion (US$18.8 billion) in the March quarter, an increase of 74% YoY
Tmall online physical goods GMV, excluding unpaid orders, grew 26% YoY for the quarter ended March 31, 2021
Taobao Live GMV reached over RMB500 billion (US$76.3 billion) in fiscal year 2021
Revenue from international commerce retail business in the March quarter was RMB9.5 billion (US$1.4 billion), an increase of 77% YoY, primarily driven by the growth in revenue generated by Lazada, AliExpress and Trendyol. The relatively high year-over-year revenue growth rate was due to the substantial decline in business activities during the early stages of the COVID-19 pandemic in the same period last year
Lazada Maintained Strong Growth Momentum
Lazada recorded triple-digit YoY order growth during the March quarter and fiscal year 2021, and saw strong adoption of store operation and business analytics tools by merchants on the platform
Cainiao Network Reaches Operational Efficiency
In fiscal year 2021, Cainiao Network achieved solid revenue growth of 68% YoY, to RMB37.3 billion (US$5.7 billion), and also reached an important milestone of generating positive operating cash flow during fiscal year 2021
ROBUST CLOUD REVENUE GROWTH
Cloud computing revenue for fiscal year 2021 grew 50% YoY to RMB60.1 billion (US$9.2 billion), primarily driven by growth in revenue from customers in the internet, public sector and finance industries
Revenue grew 37% YoY for the March quarter to RMB16.8 billion (US$2.6 billion)
Slower revenue growth during the March quarter was primarily due to revenue decline from a top cloud customer in the internet industry, which decided to terminate the relationship with respect to their international business due to non-product related requirements. Excluding this customer, Alibaba Cloud's top 10 non-affiliated customers together accounted for no more than 8% of Alibaba Cloud's total revenue in fiscal year 2021
DIGITAL MEDIA AND ENTERTAINMENT
Youku's average daily subscriber base continued to grow at a healthy rate, increasing 35% YoY during fiscal year 2021
Alibaba Pictures significantly narrowed its losses in fiscal year 2021 given successful diversification of its revenue stream beyond film and ticketing business and enhanced operational efficiency of its online ticketing platform, Tao Piao Piao


Sign up for our newsletter to receive the latest Alibaba updates in your inbox every week.