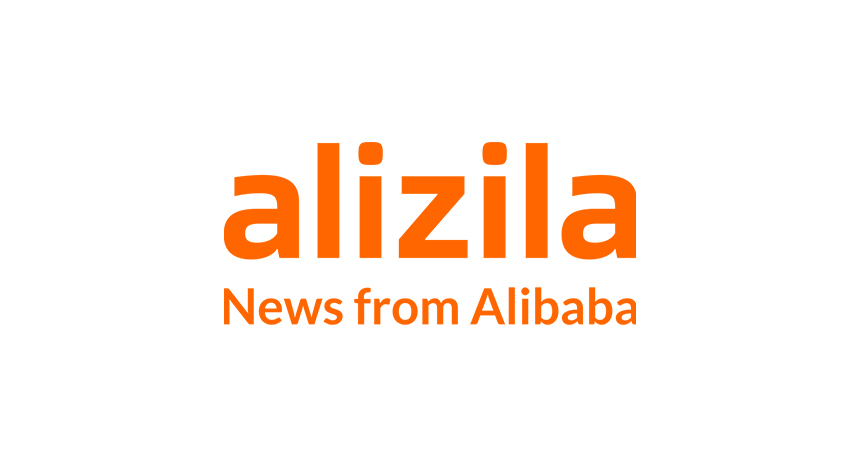 Alibaba Group founder and executive chairman Jack Ma said the Chinese e-commerce company's unusual partnership system was established to create long-term value for employees, customers and shareholders, while guarding against "the temptation of short-term gains."
In an e-mail sent today to employees to mark the company's 14-year anniversary, Ma for the first time offered details of the 28-member partnership group that helps steer Alibaba's strategic direction. He explained that the partnership system, created three years ago, is an attempt to preserve the company's innovative culture long after theoriginal founders have left. The system"will help inculcate Alibaba Group's mission, vision and values, safeguard the culture of innovation, improve our organization, enable us to become more nimble and competitive in the future, and help us to create our ideal future," Ma wrote.
Made up of specially elected senior managers and company "culture carriers," the partnership group has become controversial in recent weeks because Ma wants it to have the power to nominate a majority of the company's board members after Alibaba goes public.
The Hangzhou, China-based Internet company is considering listing in Hong Kong, but securities rules there prohibit giving inordinate voting power to a small group of owners and managers. Alibaba's partnership groupown about 10 percent of the company, while the rest is owned by Japan's Softbank, U.S.-based Yahoo and several private equity and sovereign wealth funds.
Hong Kong regulators have balked at Alibaba's request to make an exception to the rules that would allow an IPO to go forward. If no compromise is reached, Alibaba could decide to list insteadin New York, where bourses permit a dual-class share structure enabling small groups of founders and managers at tech companies such as Google and Facebook to control strategic direction.
In his letter to employees, Ma said the partnership system was not designed toserve merely as a shield protectingthe interests of a minority group of corporate insiders.
"We are not concerned about who will control this company," Ma wrote. "Rather, we care that those who do control the company must be thosewho abide by and carry on Alibaba's mission-driven culture. We are not concerned about where to go public, but we do care that wherever we end up going public must support this type of open, innovative, responsible culture that values long-term development."
Ma said further that "only a group of people who are passionate about the company and are mission-driven will be able to protect the company from external pressure from competition and temptation to seek short-term gains."
Read on fora translation of Ma's e-mail, which was written inMandarin:
Fellow Aliren,

Many of you may have seen recent media reports regarding Alibaba Group's partnership system and how it would affect control of the company after a public listing. Today is Alibaba Group's fourteen-year anniversary and I would like to take this opportunity on this very special day to tell you about the Alibaba partnership system.

Fourteen years ago, Alibaba Group's eighteen founders embarked on a journey of entrepreneurship. Four years ago, we marked the tenth anniversary of Alibaba Group and announced that the eighteen founders would step down from their positions as "founders" and start afresh as we move into the future.

Getting old and death are certainties in life. Over time, Alibaba Group founders will no longer be with the company for one reason or another. We are fully conscious of the fact that we have accomplished all that we have today not because of the work of eighteen people, but because the corporate culture that they have created that sets this company apart from the others. Many companies quickly deteriorate into mediocre commercial entities after they have lost their founder culture. We hope that Alibaba Group can journey further than this.

We believe that we are on a path to witnessing China e-commerce sales surpass the RMB10 trillion milestone, we do not hope to become a company that is merely selling a few trillions in goods, we hope that in the course of our future development that we are able to continue to nurture and develop a countless number of innovative services and products just like we did with Taobao, Alipay, Yu'E Bao 'Ķ moreover, we hope that through our ecosystem culture, we are able to foster the creation of tomorrow's outstanding companies, because this is what we truly hope to achieve!

What type of innovation in our system of governance would enable us to achieve our dreams? Beginning in 2010, Alibaba Group started our "partnership" model in "beta" form and we elected new partners to join each year since then. Partners, as operators of the company, builders of business, carriers of corporate culture, as well as shareholders, are the most likely to adhere to the company's mission and insist on long-term interests to create long-term value for customers, employees and shareholders. Over the past three years, we have held serious discussions on the partnership charter, passionately debated over each candidate in the first three rounds of the selection process resulting in the election of 28 partners, and discussed each important decision in depth. We have accumulated a vast amount of experience over the past three years from trial and error, and it is on this foundation that we believe we can formally announce the Alibaba Group partnership system.

To be elected as an Alibaba Partner you must fulfill the following: At least five years of service with Alibaba; possessing outstanding leadership capabilities; strong identification with our company culture; proactively contributing to the company's development, andare willing to go above and beyond to be a culture carrier of the company mission, vision and values. We believe that only a group of people who are passionate about the company and are mission-driven will be able to protect the company from external pressure from competition and temptation to seek short-term gains.

What sets our partnership apart from the others is that this is not a mere profit sharing mechanism, nor is it a vehicle of power to exert greater control over the company: rather, it is a system that provides a driving force within the company. This system will help inculcate Alibaba Group's mission, vision and values, safeguard the culture of innovation, improve our organization, enable us to become more nimble and competitive in the future, and help us to create our ideal future. At the same time, we also hope that the partnership system, operating based on a foundation of transparency, can shield the company's long-range development plans from the short-term profit seeking trends of the capital market. With that, we hope to provide all shareholders with greater long-term returns.

As we have always emphasized, Alibaba Group does not belong to one person or one group; it is an ecosystem-based social enterprise. You cannot simply rely on management and processes to run an ecosystem-based social enterprise; what is required is that companies possess a common culture and system to drive innovation, and drive organizational improvement through the innovation of governance systems. The debut of the partnership system allows us to perpetuate our mission via how we operate, transforming Alibaba Group from a structured commercial enterprise into an ecosystem-based social enterprise. Therefore, we hope that more Aliren can join our partnership to make the ecosystem more diversified and sustainable, and maintain our limitless energy for development.

Fellow Aliren, we are not concerned about who will control this company; rather, we care that those who do control the company must be thosewho abide by and carry on Alibaba's mission-driven culture. We are not concerned about where to go public, but we do care that wherever we end up going public must support this type of open, innovative, responsible culture that values long-term development.

Aliren, Go!

Jack Ma

Alibaba Group Executive Chairman

September 10, 2013