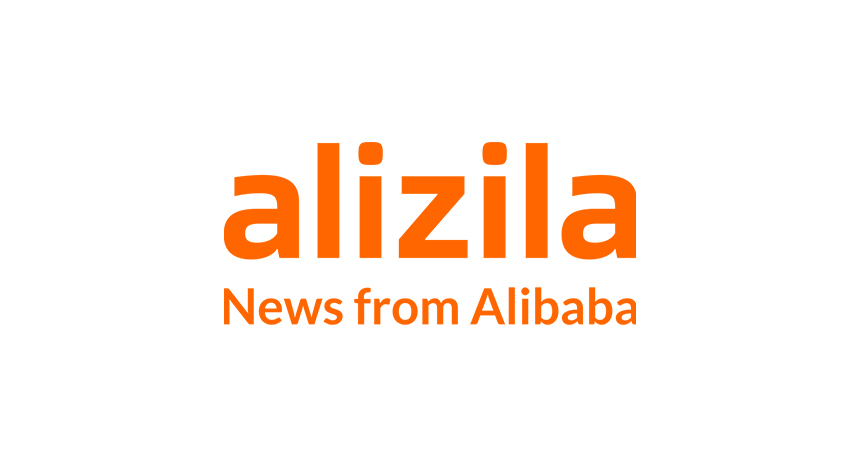 This year's 11.11 Shopping Festival will involve many of Alibaba Group's e-commerce platforms and affiliated companies. Here is a rundown of how the major parts of Alibaba's ecosystemare participating to make the biggest shopping day in China a seamless reality.
AliExpress
Launched four years ago, AliExpress is Alibaba Group's English-language consumer shopping platform that connects consumers all over the world with Chinese merchants selling a wide array of products including apparel, electronics and even hair extensions.
In the 12 months ended June 30, 2014, AliExpress GMV (gross merchandise volume) hit $4.5 billion. AliExpress's main markets are Russia, Brazil, Spain and the U.S. AliExpress has become the dominant cross-border e-commerce website in Russia and Brazil.
China's national postal service, China Post, will work with the national postal services of Brazil, Russia, Spain and Singapore to ensure speedy customs clearance and delivery during the 11.11 sale. China Smart Logistics, a logistics affiliate of Alibaba Group, will manage shipping and delivery and provide consumers with worldwide traceability of their orders as parcels are enroute to their homes.
AliExpress's participation the 2014 11.11 Shopping Festival
– The AliExpress 11.11 Shopping Festival will begin at midnight Pacific Standard Time on Nov. 11 and ends 24 hours later.
– AliExpress merchants will offer 50 percent discounts on some one million products.
– 5,000 products include free international shipping.
– To mark the upcoming ski season in Russia, snowboards and related accessories are up to 50 percent off on Nov. 11 with dedicated delivery routes into the country.
– Shoppers can play games on the AliExpress website to earn virtual coins that will give them bigger discounts.
Tmall.com
Tmall.com is China's largest business-to-consumer website. Global brands like Nike, Apple and Gap as well as established domestic brands sell on the website. Earlier this year, Tmall launched Tmall Global, a solution to help global brands and merchants without a Chinese presence sell and deliver directly to Chinese consumers.
Tmall Global's participation the 2014 11.11 Shopping Festival
– All products sold on Tmall Global are guaranteed to be authentic and imported.
– Costco, Blue Nile, Juicy Couture, Nissen, Kenko and King Power are taking part in this year's 11.11 Shopping Festival.
– In the pre-order run-up to 11.11 Costco has sold over 90 tones of mixed nuts.
– Consumers can choose to have their goods delivered by bulk shipping, direct shipping or bonded warehouses.
– Popular items for this year's sale include mixed nuts from Costco, infant milk powder from Germany and Australia, cosmetics from Japan and Korea and food products from Southeast Asia.
– Dozens of brands from nine countries are taking part in this year's sale.
Tmall.com's participation the 2014 11.11 Shopping Festival
– Brands like Gap, Mango, Uniqlo, ASOS are taking part.
– This year, Tmall.com has teamed up with Ant Financial Services Group to offer eligible consumers installment payment plans on more than 800,000 products, with 15,000 merchants participating in this scheme. Products categories include cosmetics, electronics, electrical goods and even cars. The 11.11 car promotion has seen 5,000 cars booked by consumers.
Taobao Marketplace
Taobao Marketplace is Alibaba Group's consumer-to-consumer e-commerce platform and is the largest C2C shopping website in China. A subsidiary Taobao sales channel, Taobao International, is geared for overseas Chinese in 210 countries and regions including Hong Kong, Taiwan, Singapore and Malaysia. Taobao International partners with national banks and logistics companies to offer localized payment and logistics solutions.
Taobao's participation in the 11.11 sale
– Shoppers from Hong Kong, Taiwan, Singapore and Malaysia can enjoy discounted shipping rates on a range of selected items through Taobao International. They can also enjoy free returns on hundreds of items.
– There will be 8,000 self-pickup locations in locations such as convenience stores in Taiwan and self-pickup lockers in Singapore.
– In Malaysia, a "Taobao Exhibition Truck" marketing campaign will allow shoppers to scan QR codes to download the Mobile Taobao app and purchase items.
– Taodiandian, Taobao Marketplace's food order and delivery website, will offer users 50 percent discounts at more than 1,000 restaurants in 23 Chinese cities.
China Smart Logistics
China Smart Logistics is joint venture set up by Alibaba Group with major Chinese logistics companies. Alibaba Group owns 48 percent of China Smart Logistics, which runs a central logistics information system that connects a network of express delivery companies in China.
China Smart Logistics' role in the 11.11 sale
This year more than 1 million courier personnel have been employed by domestic logistics firms to speed parcel delivery. China Smart Logistics is working with China Post, international courier companies like DHL and FedEx, and warehousing companies around the world for faster delivery of international shipments. China Smart Logistics has set up a central information network to allow buyers, sellers, freight forwarders and warehouse companies to effectively track a parcel on its entire route. The company is also working with domestic customs officials and overseas customs officials to ensure goods are imported and exported quickly.
– China Smart Logistics will apply predictive analysis to Tmall.com transaction data to project order volume, which the company and its delivery partners can use to allocate resources and flexibly respond to demand.
– For Tmall Global orders, China Smart Logistics will work to facilitate cross-border imports by using bonded warehouses and coordinating with regulatory authorities and local governments to ensure that all imported goods are genuine and comply with customs regulations.
– For AliExpress orders, China Smart Logistics will work with China's national postal service to ensure speedy customs clearance and delivery to all countries.
Alipay and Alipay Wallet
Alipay is a unit of Ant Financial Services Group, an affiliate of Alibaba Group. Alipay is China's most popular e-payment service while it's mobile application Alipay Wallet is China's top mobile-payment service. Users can use their Alipay accounts to pay their bills, shop online, transfer money to each other and also invest their idle cash. By using Alipay Wallet, users are able to participate in offline-to-online promotions, pay for products in stores with smartphones, book transportation services and hospital appointments, among other uses. At the end of 2013, the number of Alipay registered users reached 300 million and the number of partnering financial institutions exceeded 200 entities. Alipay handles over 80 million transactions daily, 45 million of them generated by mobile devices.
Alipay's participation in the 11.11 sale
– By using their Alipay Wallet app, users can participate in offline-to-online promotions at more than 300 department stores in 18 Chinese cities.
– Special discounts and freebies will be offered to shoppers who buy online store-value cards and to use them to redeem merchandise at brick-and-mortar stores.