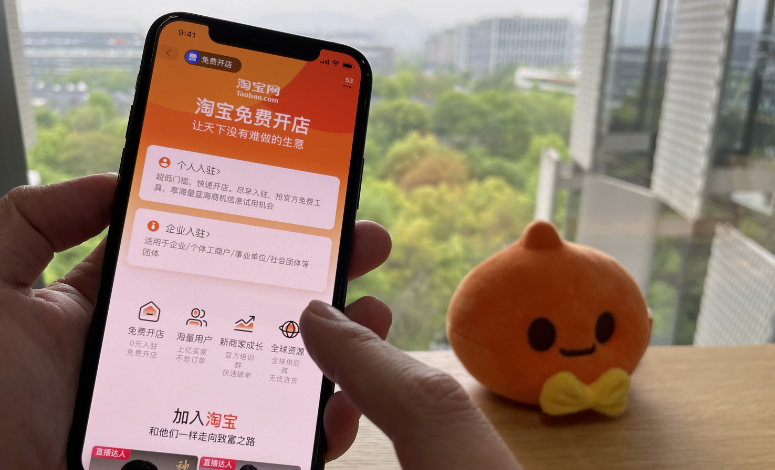 Alibaba Group has announced a new set of measures to benefit merchants and sellers on its online marketplaces, Tmall and Taobao, reducing costs and providing comprehensive support to lower entry barriers for those looking to join the platforms.
Alibaba Group Chairman and CEO Daniel Zhang said in a call with investors this week that ongoing technological improvements and upgrades have enabled the company to expand its portfolio of sophisticated services, offering them for free or at lower costs than before to merchants and partners.
Alibaba has said it will invest more in merchants' training and optimize their back-end workstations to improve operational efficiency. In addition, the company has earmarked billions of RMB in additional annual spending to support merchants in the coming years.
Below is an overview of initiative and new measures enacted from the start of the year until now.
Onboarding New Merchants
Opening a store takes less than five minutes, or one click, on the Taobao mobile app.
Earlier this month, Tmall simplified the verification process for businesses looking to launch their stores on the platform.
Starting April 19, merchants from the cosmetics, personal care, household supplies and mother and child sectors, can open official Tmall stores passing a seven-month operation-capability assessment.
Reducing Merchant Costs
Taobao will waive the deposit fees for new merchants and existing sellers will receive a refund on their deposits.
Tmall merchants with high credit scores can apply to reallocate up to 50% of their deposit for daily operational use. As of early March, over 140,000 merchants had applied to move over RMB4 billion (USD $613.35 million) to store operations.
Both platforms will waive the premium on a range of marketing tools and services designed to improve merchants' marketing and business analytics capabilities.
Merchants' logistics costs, such as those related to customer returns, are also set to be lowered.
Enhancing Efficiency
Tmall and Taobao started offering one-on-one customer support service to their merchants in April.
On the business operations and communication platform, Qianniu, new Taobao merchants can connect with designated service officers for tailored training and inquiries.
Taobao merchants can visit Taobao business operation centers to receive local support, including those in Guangzhou, Foshan and Chaozhou, Guangdong Province and. Jinhua, Zhejiang Province.
More centers are opening in industry belts across China, including Huzhou, Zhejiang Province, Nantong, Jiangsu Province, Xiamen, Fujian Province and Huizhou, Guangdong Province.
Sign up for our newsletter to receive the latest Alibaba updates in your inbox every week.