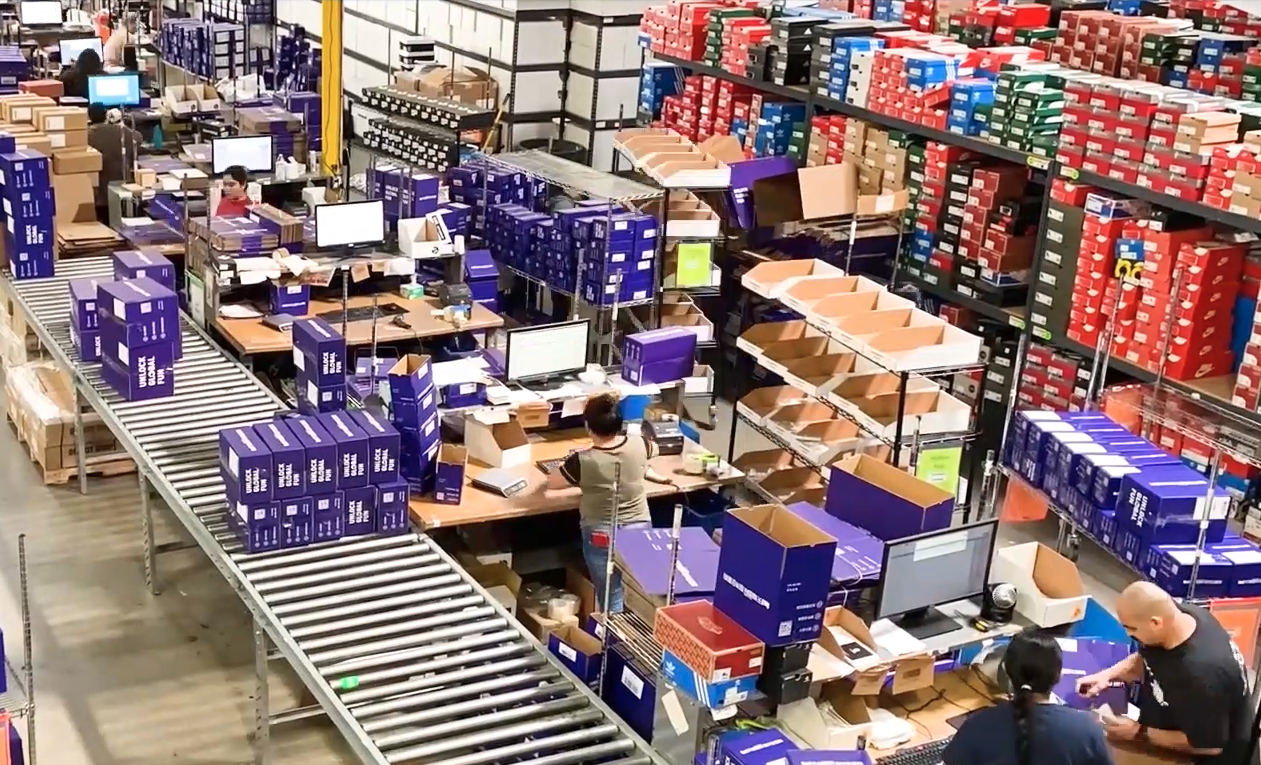 This week, Alibaba Group logistics provider Cainiao Network prepared for Chinese New Year with extensive pre-stocking to ensure parcels arrive on time during the festivities.
Meanwhile, business-to-business (B2B) platform Alibaba.com unveiled a training program for small and medium enterprises (SMEs) in Thailand.
In other news, Alibaba Cloud was the biggest procurer of clean energy in China last year, according to a report published by research provider BloombergNEF this week.
Alibaba.com Launches Pandemic Support Program for Small Thai Businesses
B2B service Alibaba.com is helping SMEs in Thailand to overcome pandemic-related business hurdles in collaboration with thaitrade.com and the country's Ministry of Commerce, the platform announced this week.
The Pandemic Recovery Support Program will give hundreds of Thai SMEs the skills they need to build their own B2B e-commerce operations, including complimentary access to the Alibaba.com Seller Training E-Course designed for the platform's suppliers.
In addition to training, worth $300 per participant and usually reserved for Alibaba.com members, people who complete the program will be eligible for membership discounts, advertising credits and vouchers.
"Thai businesses are well placed to leverage cross-border opportunities given the established global audience for Thai merchandise," said Stephen Ko, Head of Asia Pacific, Alibaba.com.
"We are firm in our commitment to further easing their global trade journey by helping them unlock and navigate opportunities available online."
Cainiao Commits $47 Million to Keep Logistics Running Smoothly over Spring Festive Season
Cainiao Network, Alibaba's logistics branch, announced RMB300 million ($47 million) in subsidies this week to ensure over 150,000 personnel in 300 cities will be on hand during the Chinese Lunar New Year and Spring Festival holiday.
As a result, purchases by Alibaba platform customers in China and around the world will be dispatched as normal despite the higher-order volume typical at this time of year.
Cainiao's warehouses spanning tens of millions square meters have pre-stocked over 200 million festive-related goods, and export warehouses are reporting a five-fold increase in pre-stock volume compared with last year.
Over 50,000 Cainiao Post stations across 198 Chinese cities will remain serviceable, ensuring that Chinese consumers continue to enjoy the convenience of doorstep deliveries for their Taobao and Tmall e-commerce orders.
Alibaba Cloud Tops BloombergNEF's Clean Energy Buyers Ranking in China
Alibaba Cloud emerged as the biggest buyer of clean energy from sources including wind and solar last year, according to a ranking of top buyers and sellers by research provider BloombergNEF.
The cloud computing platform procured roughly 269 gigawatt-hours (GWh) worth of clean energy in 2021 based on company disclosures and media reports.
Alibaba Cloud is on track to hit carbon neutrality by 2030, and in November, it took home a Green Innovation Recognition of Excellence from the 2021 Paulson Prize for Sustainability for its energy-efficient data centers.
The award, hosted annually by the Paulson Institute and Tsinghua University, commended Alibaba Cloud's liquid cooling and a so-called Panama Power solution that can improve energy efficiency by 2 to 4.6%.
Between buying clean energy and reducing the energy costs associated with its data centers, Alibaba Cloud is committed to cutting the carbon footprint associated with cloud computing.
What's On the Cards for Retailers in 2022?
The coronavirus pandemic, climate change and evolving gender politics are among the powerful forces refashioning consumer behavior. Retailers are racing to keep up.
The industry will need to adapt to changing norms quickly, or swathes of businesses will face irrelevancy as past purchases no longer imply brand loyalty.
Market research provider, Euromonitor International, has identified ten consumer tribes that erupted onto the scene during the pandemic and is advising retailers on how to seize the opportunities and avoid the pitfalls created by social upheaval.
Over the coming days, we will profile other consumer tribes and examine how merchants, from multinationals to startups in niche categories, adapt to meet their needs.
Catch the full 10-part series here or get a sneak peek below
Climate Changers Create Waves
As the climate emergency escalates, consumers are taking action through the products they purchase. To win over consumers, companies should offer products that are carbon footprint certified.
Euromonitor found 39% of professionals said their company planned to invest in low-carbon product innovation and the development of climate-friendly products in a survey last year.
Alibaba Group is among the companies that have pledged to reach carbon neutrality by 2030.
"We aim to progressively reduce carbon footprint across our platforms to facilitate the very necessary transition to a more sustainable and inclusive society," said Dr. Chen Long, the Vice President of Alibaba Group and Chair of the e-commerce giant's newly created Sustainability Steering Committee.
Read more here about how companies can tackle climate change
Backup Planners Shop for Alternatives Amid Supply-Chain Crisis
Supply-chain snarls characterized much of 2021, and you can expect more of the same in 2022 as sky-high container prices and backlogs at shipping ports snare deliveries.
Consumers are struggling to find their go-to items in empty shopping aisles — as frustration builds, these Backup Planners are scouring the internet for alternatives.
Shoppers are more likely to pay up to secure desired products and be first-in-line when shipments arrive, said Euromonitor. Many are sourcing products for the first time on subscription services or community group buying sites, like Alibaba Group's Taocaicai.
How can retailers meet the needs of backup planners? Find out here
The Metaverse Creates Alternate Reality for Shoppers
Consumers embraced digital spaces to hang out with online communities during lockdowns. Now, online socialization is the preferred form of entertainment for younger generations.
In the metaverse, people will don visual aids and hang out in virtual shared spaces, connecting to "verses" where they will work, learn, shop and make friends.
Euromonitor found that 38% of consumers took part in online video gaming at least weekly last year, up from 29% in 2015. Augmented reality (AR) and virtual reality (VR) headset sales climbed 56% between 2017 and last year.
"The boundary of technologies is extended from the physical world to mixed reality," said Jeff Zhang, Head of Alibaba's DAMO Academy, who foresees items like extended reality glasses becoming commonplace in the near future.
Learn how this will impact the retailing "verse" here
Senior Citizens Go Digital
As we enter the second year of the pandemic, the elderly are increasingly comfortable surfing the net and making purchases online.
The global population of retirees will grow 65% from 2021 to 2040. In a Euromonitor survey, 21% of the elderly said they played video games and 45% used a mobile banking service at least once a week.
Pensioners are the biggest tribe in the top income band globally, making them an especially important demographic for retail businesses. The vast majority of the elderly now have digital access, as 82% of consumers over 60 years old owned a smartphone last year.
Read here about what this means for retailers
---