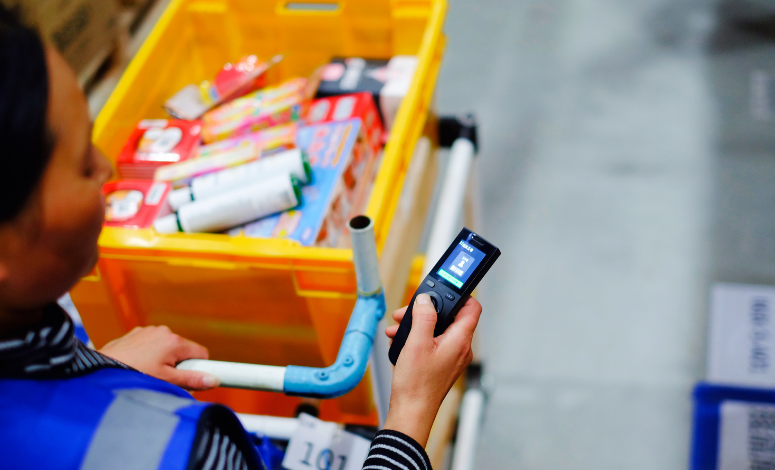 This week, Alibaba's leading B2C marketplace Tmall charted out new growth opportunities in China's fast-growing beauty industry. Also featured are Kaola Global's latest effort to ramp up its global made-to-order product offerings for Chinese shoppers as well as Cainiao's smart logistics PDA, recently recognized by Germany's Red Dot Design Award.

To receive the latest news directly in your inbox, sign up for the weekly Alizila newsletter.
Tmall Lays Out 2021 Plans to Bolster Beauty Growth
Alibaba's B2C online marketplace Tmall unveiled new measures aimed at helping brands drive growth and untapped opportunities in the world's second-largest beauty market. Plans include stepping up its full-chain solutions for brands, from lowering the barriers to registering a store on the platform to helping them expand to new, rising categories. Over the next three years, Tmall aims to help incubate 200 emerging brands capable of generating over RMB100 million in sales and support more than 10,000 new and emerging brands to become leaders in their respective, niche categories.
Kaola Partnering with Global Manufacturers for New-Product Innovation
Kaola Global, Alibaba's membership-based cross-border e-commerce marketplace, will work with manufacturing partners worldwide to co-create 500 new products this year, including made-to-order items across popular categories such as cosmetics, skincare, apparel, snacks and more. This comes as Kaola users increasingly search and shop for specialty imports such as juices from Cuba, honey from Australia and shower gels from Israel. To meet their ever-evolving and sophisticated demands – especially for high-spending female shoppers who make up over 50% of the app's users – Kaola plans to tailor products based on real-time consumer insights and tap Alibaba's cross-border supply chain to offer an efficient and affordable shopping experience for Chinese consumers.
Cainiao's Hand-held Logistics Device Wins Red Dot Design Award
The LEMO PDA, a lightweight hand-held device designed by Cainiao, has received Germany's 2021 Red Dot Design Award. Traditionally, warehouse inventories are managed by bulky, brick-shaped devices that are often too complex for less-experienced people to operate. By tapping into acoustic and photoelectric technologies, the LEMO PDA can use sound and vibration to intuitively guide warehouse employees through a series of operational tasks, from order pickup and tracking to restocking. As a result, the device boosts warehouse efficiency and brings novice workers immediately up to speed. More importantly, this device can last 100 times longer and is more affordable than traditional PDAs, which enables wide-scale adoption.
Sign up for our newsletter to receive the latest Alibaba updates in your inbox every week.