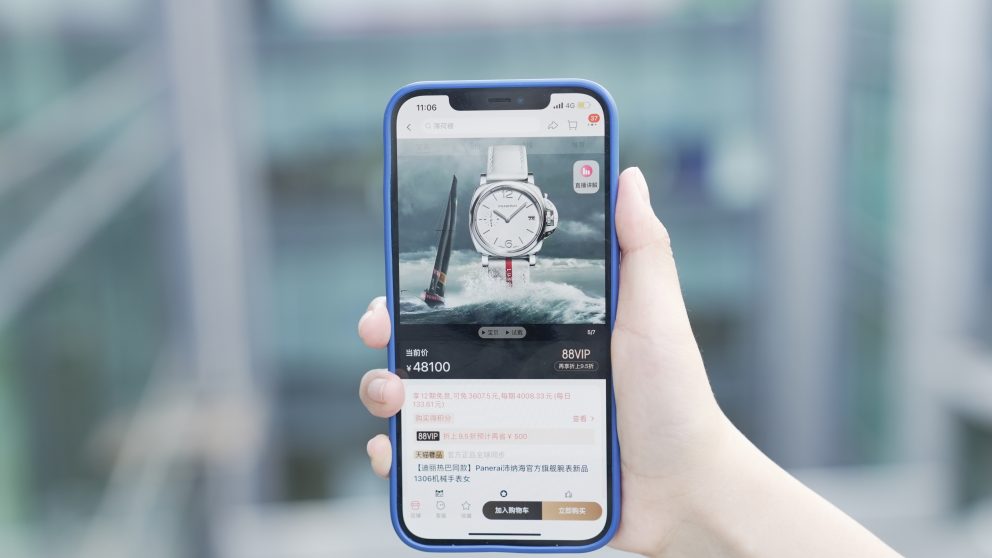 This week, Alibaba Group revealed organizational and leadership changes, including news that Toby Xu will succeed Maggie Wu as Chief Financial Officer. 
In other news, Alibaba's cloud computing unit opened the source code for its full-stack IoT Development Platform.
Alibaba's online marketplace Taobao launched a green sourcing marketplace for small and medium-sized enterprises (SMEs) ready for this weekend's shopping festival, 12.12. Meanwhile, we dug into insights from across our digital ecosystem to identify emerging key shopping trends, including the popularity of glamping.
Scroll down for our findings on Chinese female shoppers buying men's watches.
Alibaba Introduces More Agile Organizational Structure to Accelerate Domestic and International Growth
On Monday, Alibaba announced organizational changes and leadership appointments to drive synergies across its consumer and wholesale commerce platforms.
In a letter to employees, Alibaba Group Chairman and CEO Daniel Zhang outlined his strategy news that Toby Xu, Deputy Chief Financial Officer, will succeed Maggie Wu as the company's Chief Financial Officer, effective April 1.
A newly-formed International Digital Commerce will bring together Alibaba's overseas consumer-facing and wholesale businesses under the leadership of Jiang Fan. Alibaba veteran Trudy Dai will lead the new China Digital Commerce team that combines Alibaba's China consumer-facing and wholesale marketplaces.
Read about the announcement here
Alibaba Cloud Open Source Code for its full-stack IoT Development Platform
Alibaba Cloud announced this week that it has opened the source code for a full-stack development platform for Internet of Things (IOT) devices, dubbed Yun on Chip.
The platform can help developers achieve full-stack development from edge to cloud and can be easily adopted to support various IoT chips, the company said. Developers can also build their operating systems for AI acceleration, audio processing, mesh networking and motor control with the platform.
The move follows Alibaba's earlier announcement that it will open up the XuanTie IP core series, self-developed processors based on RISC-V architecture, to allow developers to build prototype chips of their own. The cloud unit said the initiatives exemplify its commitment to the open-source community.
Taobao Launches Green Sourcing Marketplace for SMEs
Taobao launched a marketplace for SMEs to purchase green, low-carbon equipment and raw materials during this year's December 12 sales.
The products on sale range from green packaging, environmental cleaning supplies and equipment, and clean energy materials.
As China embraces carbon neutrality, SMEs have become more environmentally conscious. During this year's 11.11 Global Shopping Festival, sales of biodegradable packaging materials increased 100-fold on Taobao's special marketplace for enterprises, according to the company data.
Taobao said its green sourcing marketplace would increase green products' brand exposure and promote low-carbon production.
Top 5 Cross-Border Retail Trends to Watch That Are Captivating Chinese Consumers
This week, we gathered reports from across our digital ecosystem and compiled a list of key shopping trends on the rise, from snacks for pampered pooches to a new wave of scalp-care products.
Here is what we learned
Chinese Urbanites are Embracing Glamping, Creating a Booming Camping-Equipment Industry
China's concrete jungle dwellers are looking outdoors for relaxation and going camping in droves.
Last year, interest in domestic outdoor activities soared after international travel dried up, leading Alibaba's e-commerce site Tmall to dub 2020 "The Year of Camping" after related searches on the platform jumped 297% year-on-year.
In 2021, the trend is still going strong, albeit with a comfort-first twist experienced first-hand by California-based sustainable drinkware brand Klean Kanteen, which sells its colorful metal bottles and mugs to Chinese urbanites.
Read about more about glamping in China
Chinese Female Buyers Fall in Love with Men's Watches
As unisex styles continue to sweep the fashion world, women are no longer restricted by orthodox watch-wearing rules. A report from Tmall Luxury shows that close to half of buyers of popular men's watches on the platform were female. Among every ten consumers for high-end timepieces, eight are female.
Among the most popular luxury watches sold on the platform is the IWC Portofino collection, with a case diameter of 40 millimeters. Female consumers say they gravitate towards men's watches because of the coolness that their bolder designs embody.
China is the largest market for luxury Swiss watches. According to the Federation of the Swiss Watch Industry, mainland China was the only market that showed growth for Swiss watch exports last year, with a more than 20% increase compared to 2019 driven by accessibility on e-commerce platforms.
In 2020, sales for luxury watches on Tmall Luxury Pavilion jumped more than 200% year on year.