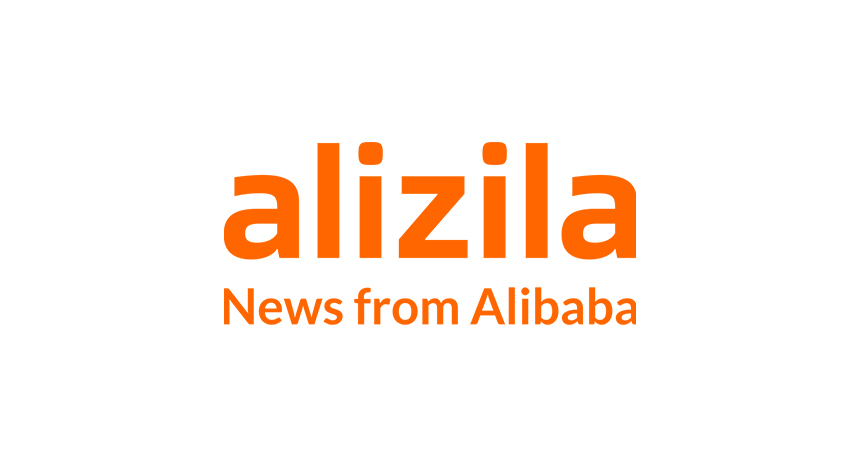 The Alibaba News Roundup is a weekly digest of events, initiatives and happenings across the company. This week's coverage looks at the newly announced Spring Thunder Initiative and other measures to help small and medium businesses during Covid-19. Also covered is the Jack Ma Foundation's efforts and activities in Africa.
To receive the latest news direct in your inbox, sign up for the weekly Alizila newsletter.
Alibaba Group Announces 2020 Spring Thunder Initiative
Alibaba Group Chairman and CEO Daniel Zhang on Monday issued a companywide memo to announce the launch of the 2020 Spring Thunder Initiative. Similar to the relief measures that were rolled out during the 2008 financial crisis, the Spring Thunder Initiative is designed to help small and medium enterprises during the immediate crisis and to open them up to more business opportunities in the long run. Measures from the initiative include helping SMEs expand into new markets through Alibaba's e-commerce platforms, alleviating immediate financial challenges, fostering digitized manufacturing clusters and accelerating the digital transformation of China's agriculture sector. To read the full memo, click here.
Alipay Bolsters Chinese SMEs amid Covid-19
Following the announcement of the 2020 Spring Thunder Initiative, Alipay also shared seven ways in which it would aid SMEs in China through their economic hardships. The platform has committed to help 50,000 offline merchants bring their businesses online and said it would offer free online training courses to more than 3 million people in the service industry to prepare for this digital transformation. Alipay would also provide additional support to merchants in Wuhan – the original epicenter of Covid-19 – by offering them interest-free loans for the first month. The platform also created a special section on its landing page to promote local services and products from the city. Meanwhile, businesses outside of Wuhan but still in the same province of Hubei could qualify for 20% reductions in interest rates.
To rejuvenate the F&B industry, Alipay is partnering with on-demand delivery service Ele.me to equip 300,000 restaurants with digital capabilities for everything from order-processing to deliveries. Other relief measures include allowing merchants to source equipment and raw materials from Alibaba's wholesale marketplace 1688 on credit and the issuing of coupons to boost local spending in select cities.
New Digital Handbook Encourages Innovative Solutions from Entrepreneurs
Alibaba Global Initiatives, a division of the Alibaba Business School, released a handbook that offers guidelines on how businesses can tackle challenges and also create positive social impact during the coronavirus outbreak. Titled "Digital Action for Entrepreneurs in the Age of Covid-19," the handbook uses case studies from business units across the Alibaba ecosystem – covering areas such as e-commerce, logistics, finance and philanthropy – and highlights key strategies and solutions that were initiated in China in response to the various disruptions caused by the health pandemic. According to AGI, entrepreneurs are encouraged to use this manual to innovate solutions to business roadblocks as well as challenges faced by local communities. The handbook can be downloaded here.
Cainiao Rolls out Logistics Services for C2M Factories
Following Taobao's renewed push to help manufacturers digitize, Alibaba's logistics arm Cainiao announced on Friday new measures to upgrade factory supply chains in the Taobao ecosystem. More factory owners can now make use of Cainiao's forecasting technologies to optimize production, sales and inventories, as well as speed up fulfillment via its distribution centers. Eligible factories capable of making consistent second-day deliveries can also improve their cash flows through financing services such as inventory loans and payment for goods upon warehouse receival. Sun Jian, head of C2M logistics at Cainiao, said this upgrade offers a full-service solution with Cainiao taking custody of post-production logistics and enhancing the delivery experience for end consumers, while allowing manufacturers to focus on product development and quality control.
Jack Ma Foundation and Alibaba Foundation Increase Support to Africa
This week, the Jack Ma Foundation and Alibaba Foundation announced that they would donate additional medical supplies to Africa to help in the ongoing battle against Covid-19. The latest donation includes 500 ventilators, 200,000 suits and face shields, 2,000 thermometers, 1 million swabs and extraction kits and 500,000 gloves for all 54 nations on the continent. Aside from donating supplies, the foundations on Friday organized a livestreamed medical exchange session for healthcare professionals in Ethiopia, during which medical experts from China shared insights into and experiences of treating patients with Covid-19. The sharing session was headed by the country's health minister, Lia Tadesse, and was attended by representatives from 23 hospitals. According to the foundations, more medical training and exchange sessions are planned for countries in Africa.
Beyond its coronavirus-relief efforts, the Jack Ma Foundation also kicked off applications for the second Africa's Business Heroes competition this week. Organized by the Africa Netpreneur Prize Initiative, the competition is designed to drive economic growth in Africa by empowering young entrepreneurs with opportunities, resources, training and grant funding.