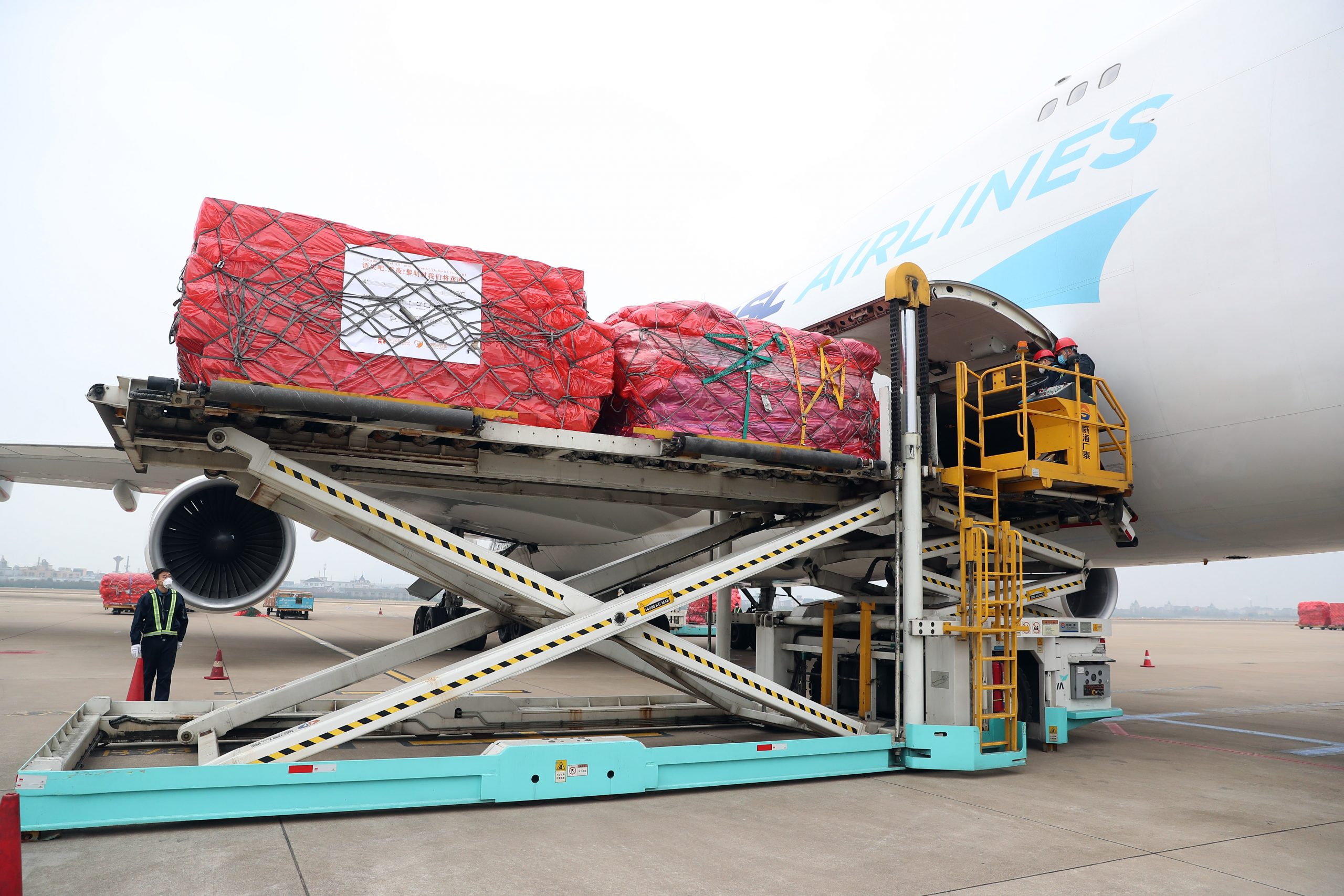 The Alibaba News Roundup is a weekly digest of events, initiatives and happenings across the company. This week's coverage looks at some of the initiatives taken by different platforms and business units across the company to fuel the fight against the coronavirus pandemic.
To receive the latest news direct in your inbox, sign up for the weekly Alizila newsletter.
Coronavirus-Relief Packages Distributed Worldwide
The Jack Ma Foundation and Alibaba Foundation have ramped up efforts to provide aid to nations impacted by Covid-19. Following earlier donations of medical supplies to countries such as Japan, South Korea, the U.S., Italy, Spain and Belgium, the foundations this week announced that they were committed to donating medical masks, test kits and protective suits to every country in Africa. The foundations have also ramped up relief efforts in Europe and have dispatched supplies to France and Slovenia. On Thursday, the foundations shared that they had reached out to Indonesia, Malaysia, the Philippines and Thailand and were preparing a donation of 2 million masks, 150,000 test kits, 20,000 sets of protective gear and 20,000 face shields.
China's Medical Staff Share Covid-19 Insights with Global Peers
Frontline medical staff from the First Affiliated Hospital, Zhejiang University School of Medicine, in Hangzhou have published a handbook detailing key learnings and best practices for treating Covid-19 patients. The handbook, which has been translated into English, was published and distributed with the support of the Jack Ma Foundation and the Alibaba Foundation. Within one day of the handbook's release, more than 780,000 people from 219 countries have accessed it through Alibaba Cloud's dedicated portal. Click here for more information.
Alibaba Tackles Virus with Tech
Alibaba Cloud launched a series of AI technologies and cloud-based solutions on Thursday to support companies and organizations worldwide in the fight against Covid-19. Among the new solutions is the International Medical Expert Communication Platform, which allows medical professionals to exchange knowledge through online messaging, video conferencing and livestreaming. Other solutions include an epidemic-prediction tool and AI-enabled genome-sequencing technology that offers rapid, accurate and comprehensive analyses of subjects.
Alipay Offers Aid to Small Businesses
Alipay and MYBank have launched a Small Stores 2020 initiative to offer low-interest loans and digital technologies – such as online sourcing software, livestreaming, delivery services and QR-code ordering systems – to China's small-business owners during the coronavirus outbreak. They aim to support lending for 20% more store owners and, through Alipay's digital tools, help them boost revenues by 20% this year. Alipay also kicked off its Urban Living Week sales campaign, which runs until April 6. Using the Alipay app, users can enjoy deals from tens of thousands of merchants, including Starbucks and KFC, in 12 cities across China, including Shanghai, Beijing and Hangzhou.
Shanghai Fashion Week Announces Online Event Schedule
Shanghai Fashion Week unveiled its schedule and line-up for its AW2020 edition. The event was initially postponed due to the spread of Covid-19 but organizers have since joined forces with Tmall to bring the show online in what would likely become the world's first fashion-week event to livestream its entire roster of runway shows. It will feature over 150 brands and designers, including livestream showcases from big-name international labels as well as homegrown creatives. Read more here.
Kaola Adds Traceability Blockchain to Platform
Kaola on Monday announced that it had upgraded its platform with a full-link traceability blockchain. The upgrade makes use of Ant Financial's blockchain technology and allows users to scan a QR code using Alipay to access the full logistics and distribution details of any product purchased on Kaola's app. The traceability system is the latest in a string of efforts by the cross-border e-commerce marketplace to become more transparent and increase consumer and merchant confidence in the quality and authenticity of listed products. Last week, Kaola launched a Quality Alliance with more than 20 domestic and international inspection and certification organizations.