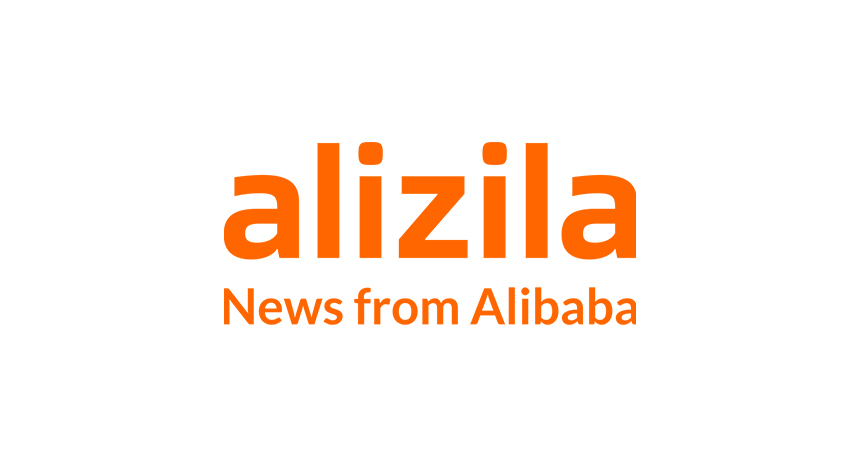 Alibaba Group's launch of U.S. shopping website 11 Main is being heralded in the media as a Chinese challenge to America's top online marketplaces Amazon and eBay.
But aside from the fact that 11 Main was developed by Auctiva and Vendio, two U.S. e-commerce software vendors that are owned by Alibaba, there's hardly a trace of Chinese DNA to be found in the fledgling U.S. shopping website. All of the stores on 11 Main, a hand-picked collection of specialty retailers and boutiques, are American. Themarketplace's executives are American. Even the name was selected to evoke the Main Street, U.S.A., shopping experience.
According to Mike Effle, 11 Main president and general manager, the site was created to give American businesses offering unusual or unique products a platform for selling directly to a wider U.S. customer base.
Merchants on the site, which isbeing beta tested,"are generally small businesses that don't have a compelling way to tell their stories," Effle said. 11 Main attempts to fill that need by providing an online shopping destination that, instead of being utilitarian, is designed to give consumers an entertaining place to browse for apparel, jewelry, home furnishings and other products, while providing merchants with high brand visibility—there are currently fewer than 2,000 shops on the site—and a chance to tell their stories through photos, text and video.
The 11 Main business model is nearly the antithesis of strategies followed by the world's largest online marketplaces, which have low barriers to entry and can host tens of thousands of sellers—some less than scrupulous—who compete in a homogeneous atmosphere largely on price.
In this environment, "what happens is consumers discount the value of the goods being sold" to account for higher risk and lower perceived value, Effle said. "Merchants can't sell their products for the value they deserve and they stop participating."
Conversely, 11 Main merchants are allowed onto the site by invitation only. "We hand select them and put them in a beautiful environment, positioned next to other merchants who are also legitimate," Effle said. The vendor lineup is an eclectic one. 11 Main merchants include a California maker of wooden-framed sunglasses who plants a tree for every pair sold and a manufacturer of iPhone cases thathouse an assortment ofSwiss Army knife-like tools.
11 Main is providing its vendors with unusual level of marketing support. Prior to the debut, the site even sent a video team to some merchants to shoot company profiles for their storefront displays at no charge. Product shots on the site "are beautiful image after beautiful image," Effle said. "It's a stark change from other [shopping websites]."
"Shopping is about entertainment," he said. "It's not called retail therapy for nothing."
Whether 11 Main's approach can be profitable remains to be seen. Effle says that, in order to attract the kind of unique, boutique vendors the site is looking for, fees and commissions are kept relatively low. He estimates the overall cost of selling on 11 Main is one-third to one-half that of major marketplaces.
Being backed by Alibaba, the largest e-commerce company in the world by gross merchandise volume, certainly doesn't hurt, he added. "Those who know Alibaba is backing 11 Main lends us credibility."
Alibaba, the owner of China's largest shopping websites, has been dipping its toes in U.S. e-commerce. The company has invested in 1stDibs, an online marketplace for high-end goods, and shopping portal/logistics service ShopRunner."Alibaba believes in 11 Main's vision and its commitment to helping small businesses grow," said Michael Zeisser, chairman of U.S. Investments for Alibaba Group, in a prepared statement. "11 Main brings something incredibly unique to the U.S. market, and we're very excited to support the 11 Main team as they begin to realize this vision."
READ ON FOR AN ALIZILA Q&A WITH MIKE EFFLE CONDUCTED BY E-MAIL AND IN PERSON:
Alizila: What's the argument for the existence of 11 Main in an increasingly crowded field of online marketplaces?
Effle: 11 Main offers a hand-selected collection of specialty shops and boutiques that doesn't exist anywhere else. Many of the featured shops have never participated anywhere you're probably considering when thinking of "marketplaces." Of the merchants we surveyed who participate on other marketplaces, 87% indicated they had needs that were not being met today. 11 Main fulfills the needs of shop owners seeking to have their brands highlighted and to sit alongside only other hand-selected shops.
What consumer needs does it fill?
11 Main is inspired by the diversity of the Main Street shopping experience, where knowledgeable shop owners can help consumers find the unique products that best meet their individual sense of personality and style. Lots of the products offered by 11 Main shops are not available at mass-market retailers, including thousands and thousands of one-of-a-kind items. Plus, we designed the site to make browsing an enjoyable, everyday experience. Window shopping is enjoyable because you can see something new and be moved by the beauty of a piece. We're displaying products in a way that lets consumers get lost in the shopping experience and discover something with each visit.
What about merchants? Why should they pick your channel instead of some of the much larger existing marketplaces?
Our research indicates merchants who have tried other marketplaces want a different kind of opportunity. First, they want a more cost-effective platform. Second, they want a place that elevates their brands. By featuring shops and shop owners and ensuring they are only sitting next to other hand-selected shops, 11 Main provides this value to merchants. Every product displayed on the site features the shop's brand and logo.
What kind ofvendors are you currently inviting to join?
We're focused on shop owners in the fashion, home, jewelry, baby, and collecting product categories, among others. Each must have a proven ability to provide excellent customer service, have images that meet the 11 Main standard, and have a defined point of view. We particularly love featuring shop owners with great stories behind why they created their products and who have a passion for what they do.
How do you strike a balance between the needs of consumers versus those of merchants? For example, you don't offer a product ratings system, which is something you would think merchants would like but consumers might not be happy with.
When you are running an open marketplace, you need a feedback system so the bad actors are excluded–eventually. Because we're an invitation-only marketplace, we've essentially five-starred the merchants for you, so no one has a bad shopping experience. We review vendors' selling histories and our merchandising team reviews the origin of products and authenticity to ensure we're delivering an experience consumers can trust.
What about the availability of merchant tools from Vendio and Auctiva? How much freedom will merchants have for customizing and running their storefronts?
Auctiva and Vendio services have been integrated into 11 Main and enable shop owners to manage their 11 Main items and orders through those services. Both Auctiva and Vendio support dedicated, fully customized storefronts. Individual brands are promoted within an environment that gives each shop freedom to express their values while providing a consistent experience across shops.
How do sales fees compare other marketplaces? What other charges are involved?
We see ourselves as costing between one-third to one-half of what other marketplaces are charging. We don't want the cost to be a barrier to our acquiring new merchants. Shop owners will be charged a 3.5% fee per transaction in most categories, with a $50 per item cap. Transactions are free for the books, music, and video categories. There is also a base listing fee of $0.05 per listing per product.
You are owned by Alibaba Group, China's largest e-commerce company, yet 11 Main currently restricts merchants to U.S. only. Why?
We are focused on merchants that ship from the U.S. in order to help ensure a great customer experience at launch. We know that timely delivery of product is important to consumers. As 11 Main evolves, we will continue to bring on compelling shops that meet our standards.