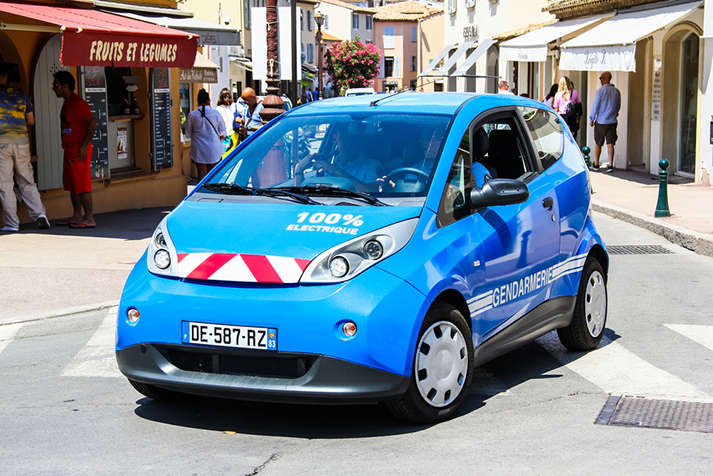 Alibaba Group and French conglomerate Bollore Group have signed a wide-ranging agreement to partner in the areas of cloud services, digital transformation, clean energy and mobility and logistics.
The two companies announced the agreement in Paris Monday. They said their business units and subsidiaries, including Alibaba Cloud, Cainiao Smart Logistics Network, Bolloré Logistics and Blue Solutions, will collaborate on related projects while also sharing expertise on their respective markets. For Bolloré, that includes Europe, as well as Africa.
"We are delighted to have concluded this comprehensive partnership agreement with a leading international company such as Alibaba Group," said Cyrille Bollore, vice chairman and managing director of Bollore Group, in a statement. "We are looking forward to working with them and their subsidiaries to develop business in our respective markets and join forces in other parts of the world."
Puteaux, France-based Bollore owns businesses across sectors including transportation and logistics, plastics and paper and media and advertising, as well as electricity storage and electric vehicles. Alibaba Cloud said it would deliver a suite of services that include cloud computing, big data, artificial intelligence, a content delivery network and security solutions to help support those businesses as well as draw on Bollore's industry knowledge to "create a joint value proposition" for customers.
"The sophisticated cloud services provided by Alibaba Cloud and the expertise of Bollore Group will complement each other and create synergy in servicing our customers more effectively as well as providing them the opportunity to succeed in digital age," Alibaba Cloud President Simon Hu said.
Alibaba is also partnering with Bollore's battery-making division, Blue Solutions, on ways to bring internet applications, such as voice control, multimedia, navigation and autonomous driving, to electric cars and buses. The companies will also research ways to leverage Blue Solutions' electricity-storage capabilities for clean-energy solutions at Alibaba's data centers, in addition to exploring car-sharing services in China.
For logistics, Cainiao and Bollore will seek ways to cooperate in their respective hubs and networks in Asia, the Middle East, Africa and Europe.They will also share best practices and will look into the development of some joint software and data management solutions.
"As a global technology company, digital transformation and innovation in all fields are fundamental drivers of Alibaba's mission of making it easy to do business anywhere, with the ultimate goal of better serving our consumers and stakeholders worldwide, today and tomorrow," Alibaba Group General Manager in Europe Terry von Bibra said.
"Hence, we are confident that the expertise and skills brought by both partner groups will generate incredible value and opportunities as the partnership unfolds," he said.