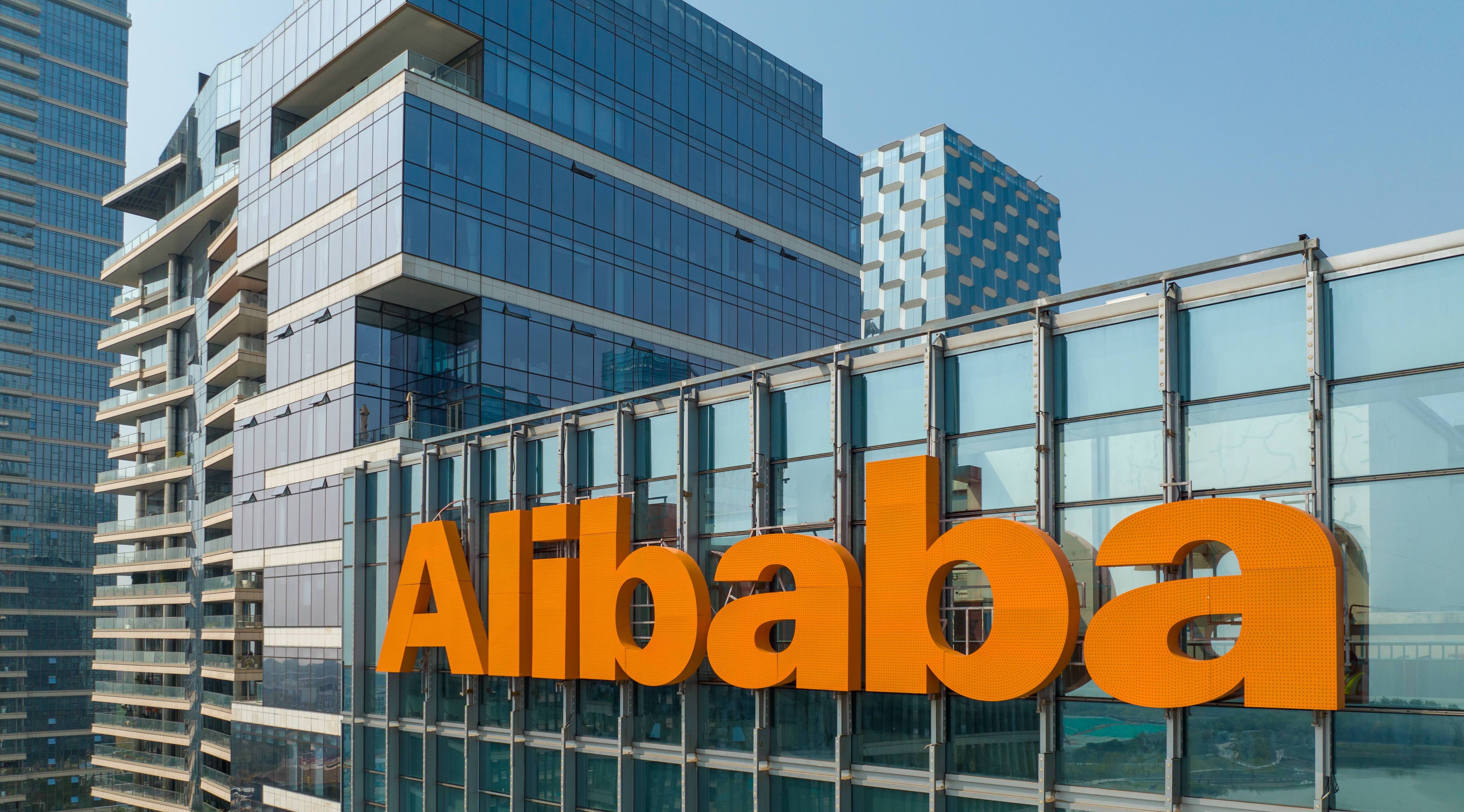 Alibaba Group's fourth-quarter revenue grew 9% year-over-year to RMB204.05 billion ($32.19 billion) as headwinds from the coronavirus pandemic dragged on growth.
Still, revenue came in about 2% higher than Bloomberg's consensus estimate of RMB200.59 billion as analysts have revised their forecasts downwards to reflect the pandemic's recent resurgence in China.
For the fiscal year ended March 31, the global internet company posted revenue of RMB853.06 billion, up 19% year-over-year, slightly below the company's guidance of 20% to 23% given before the Covid-19 outbreaks in Chinese cities.
Considering the pandemic's significant impact on Alibaba's domestic businesses since mid-March, the internet platform company said it was prudent not to give financial guidance as it promised to generate sustainable, high-quality revenue growth and cut costs.
"Looking ahead to fiscal year 2023, we will firmly focus on generating sustainable, high-quality revenue growth and optimizing our operating cost structure to enhance overall return amidst these uncertain times," said Alibaba Group's Toby Xu, Chief Financial Officer.
China's economic activity has contracted sharply in recent months as fallout from the pandemic closed factories, backed-up supply chains and crimped consumption, said economists. China's March retail sales fell by 3.5%, the first year-on-year decline since mid-2020.
Despite macro challenges that impacted supply chains and consumer sentiment, we continued to focus on customer value proposition and building the capabilities to deliver value
Staying the Course
Notwithstanding the widespread disruption, Alibaba's multi-engine growth strategy, with its three pillars of domestic consumption, globalization and cloud, has remained intact throughout the pandemic.
Alibaba surpassed 1 billion annual active consumers (AACs) in China during the quarter and the number overseas grew to 305 million. Global gross merchandise value (GMV) hit a record RMB8.32 trillion for the fiscal year.
"Despite macro challenges that impacted supply chains and consumer sentiment, we continued to focus on customer value proposition and building the capabilities to deliver value," said Daniel Zhang, Alibaba Group's Chairman and CEO.
Alibaba's adjusted earnings before interest, taxes, and amortization (Ebita), which reflects underlying performance, fell 30% year-over-year to RMB15.81 billion for the quarter. The result was still 5% higher than Thomson Reuters' consensus of analysts' estimates.
The net loss attributable to ordinary shareholders came in at RMB16.24 billion, primarily reflecting falls in the stock market prices of equity investments. Non-GAAP net income, which excluded these items, was RMB19.8 billion for the quarter, higher than the consensus estimates by Bloomberg and Thomson Reuters.
Against a backdrop of rising U.S. interest rates, turbulent financial markets, inflation and geopolitical conflict, investment analysts are parsing cash-flow statements and increasingly focused on the profitability of growth companies.
Alibaba said it would continue to generate strong operating cash flow to maintain strategic flexibility as it calibrates operations against changing economic and competitive circumstances.
Alibaba's Xu told investors on a conference call that the group will control cost and improve returns for major businesses that are already at significant scale compared to peers. For growth businesses, it will also optimize spending and, at the same time, identify increasing monetization opportunities that yield sustainable, high quality revenue.
Cash, cash equivalents and short-term investments on the balance sheet stood at $70.42 billion as of March 31. Budding businesses, including value-for-money app Taobao Deals and community marketplace business Taocaicai, gathered steam during the quarter.
"Our continued investments in strategic initiatives have generated promising growth momentum and improved operating efficiency," said Alibaba's Xu.
China Commerce Engine
Alibaba's China commerce revenue grew by 8% year-over-year to RMB140.33 billion in the quarter, serving 903 million AACs, an annual and quarterly net increase of 89 million and 21 million, respectively.
The percentage of new AACs from China's less developed areas continued to be over 70% in fiscal year 2022 and higher than a year earlier, showing the platform's growing reach across the country.
The segment's adjustedEbita dropped 19% to RMB32.15 billion in the quarter, primarily due to increased investments in Taocaicai and Taobao Deals, as well as the impact of the pandemic.
Online marketplaces Taobao and Tmall attracted and retained big spenders during the fiscal year, with over 124 million AACs each spending over RMB10,000 on Taobao and Tmall. Meanwhile, about 98% of AACs who spent over RMB10,000 on the e-commerce apps in fiscal year 2021 remained active in fiscal year 2022.
During the fiscal year, online physical goods GMV of Taobao and Tmall, excluding unpaid orders, recorded year-over-year low single-digit growth.
China commerce retail customer management revenue for the quarter was flat year-on-year at RMB63.42 billion.
"Better than feared," said Morgan Stanely analysts in a note to investors.
Taobao Deals funneled first-time shoppers into the Alibaba ecosystem. AACs on Taobao Deals reached over 300 million AACs for the fiscal year, a quarterly net increase of over 20 million. More than 20% of these annual active consumers of Taobao Deals were consumers that had not shopped on Taobao or Tmall in fiscal year 2022.
Taocaicai, which offers consumers next-day pick-up service for groceries, had over 90 million AACs for the fiscal year, of which more than half were first-time fresh produce buyers on Alibaba. Its unit economics per order continued to improve quarter-over-quarter during the fiscal year, benefitting from higher regional order density and improving gross margin from supply-chain upgrades.
"As consumption in China recovers later this year, we expect Alibaba's top and bottom-line growth rates to accelerate," said Jerry Liu, an UBS equity analyst in a note to investors.
Among stock analysts, 49 have a "buy" rating on the stock, six have a "hold" and one says "sell", according to Bloomberg data.
International Commerce
Alibaba's international commerce retail businesses, including Lazada, AliExpress, Trendyol and Daraz, generated GMV of about $54 billion, served 305 million AACs in the fiscal year and notched up a combined order growth of around 34% year-over-year in the fiscal year.
AliExpress's order growth was flat due to the European Union's removal of the VAT exemption for cross-border parcels below €22, which took effect in July last year, as well as supply chain and logistics disruptions for parcels entering the Eurozone due to the Russia-Ukraine conflict.
During the March quarter, transaction value growth on Alibaba.com, which connects Chinese and overseas suppliers to international wholesale buyers, slowed to 22% year-over-year primarily due to slowing export growth in China as well as supply chain disruptions as a result of the pandemic.
In the fiscal year, the local consumer services segment garnered about 376 million AACs, a yearly net increase of 64 million and quarterly net increase of 4 million.
During the quarter, food-delivery service Ele.me's unit economics per order continued to improve year-over-year to almost breakeven during the quarter, Zhang told investors on a post-earnings conference call.
Meanwhile, navigation platform Amap accumulated an increasing number of transacting users and increased usage frequency.
Cloud Expands Overseas
The cloud segment, comprising Alibaba Cloud and DingTalk, posted revenue of RMB18.97 billion for the quarter, up 12% year-over-year.
Growth decelerated in tandem with slowing economic activity, softening demand from customers in China's internet industry and delays in delivery of hybrid cloud projects due to the pandemic.
Alibaba Cloud continued its international expansion during the fiscal year, and as of March 31 it offered computing services in 27 regions globally after adding data centers in Indonesia, the Philippines, South Korea, Thailand and Germany.
DingTalk, a digital collaboration workplace and application development platform, had helped users from over 21 million organizations to stay connected and work remotely.
"Looking ahead, we will continue to execute on our multi-engine growth strategy by strengthening our digital infrastructure and focusing on quality growth to create long-term value for our customers, shareholders and other stakeholders across our ecosystem," said Alibaba's Zhang.