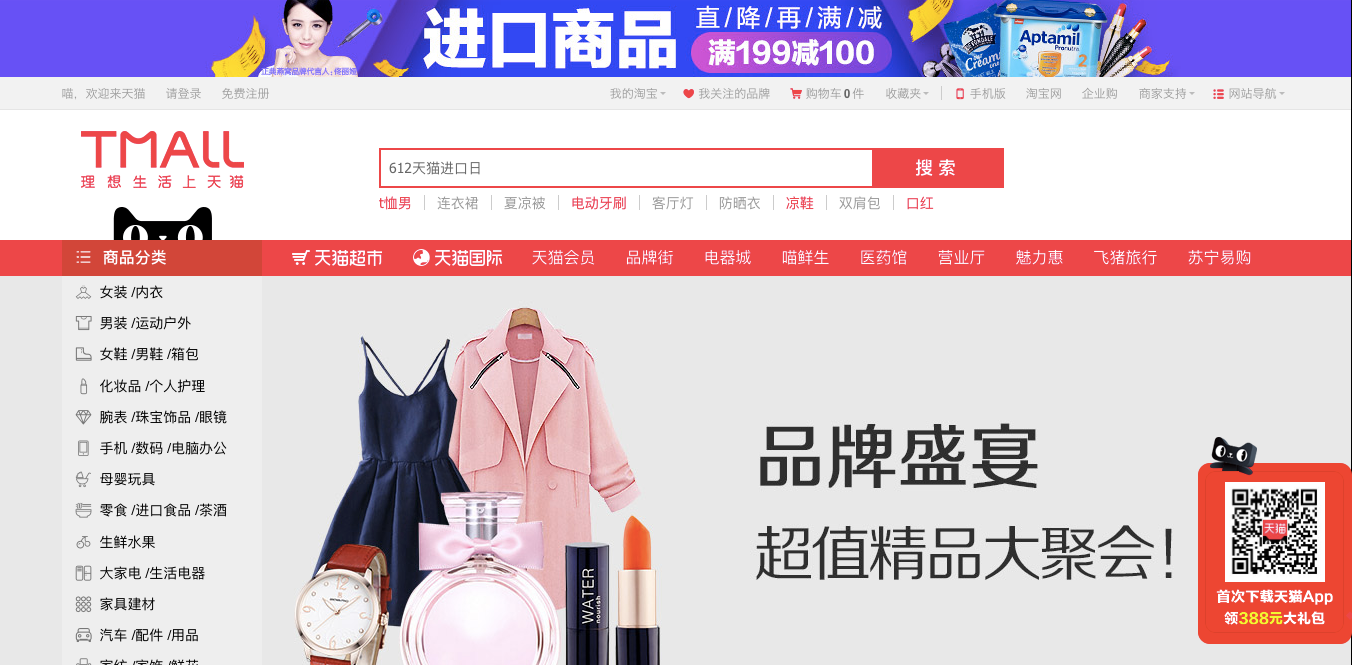 Alibaba Group said Monday it was launching Tmall World, a service aimed at giving 100 million overseas Chinese access to 1.2 billion products from brands and merchants already selling through its Mobile Taobao app and other online platforms, including world.taobao.com.
The Tmall World launch is part of Alibaba's globalization strategy. Priority markets include Hong Kong, Taiwan, Singapore and Malaysia, all of which have significant Chinese-speaking populations. Tmall World will offer, "end-to-end solutions, including logistics, payment and localization support catering to each local market's needs," Alibaba said in a statement.
Under Tmall World, Chinese-speaking users in each of those markets can tap into Tmall and all other Alibaba marketplaces through PC or mobile devices.
Hong Kong users will see expanded product categories, with the addition of Tmall Supermarket to existing offerings. And in Malaysia, Alibaba has already announced the kickoff of Tmall's 6.18 Mid-Year Mega Sale, a three-day online shopping festival that will ofer RMB10 billion in discounts to customers in Mainland China and overseas. the sale runs June 18-20.
Last week, Alibaba reaffirmed its commitment to serving global markets, with Executive Chairman Jack Ma saying the company intends to have 2 billion customers by 2036, with a large proportion living and shopping outside China.
And as part of the group's global push, Alibaba last year invested $1 billion in Southeast Asian e-commerce site Lazada, which recently launched a curated selection of products, called Taobao Collection, in Singapore and Malaysia to appeal to non-Chinese-speaking consumers in those markets.