Alibaba Group on Friday signed an agreement to help Macau transform itself into a "smart city" via cloud-computing technology.
Under terms of the four-year partnership, China's largest online and mobile marketplace said it will leverage the group's cloud-computing technologies to collaborate with the Macau government to foster development of tourism, transportation, healthcare, city governance and talent-nurturing.
"Alibaba Cloud's big data and deep-learning technologies have been helping to build 'city brains' in China to improve well-being in urban living," said Alibaba Cloud President Simon Hu in a statement. "Leveraging our technological advancement and experience into this tailored project, we are confident that the success of Macau's digital transformation will serve as an example of a truly smart city in the region."
"After thorough study and research, we have decided to collaborate with Alibaba Group to foster the development of cloud computing and big-data technologies," said O Lam, chief of office for Macau's Chief Executive. "Leveraging the power of these technologies and connecting resources of different government departments, the project is expected to enhance the model of socioeconomic operation in Macau, expediting the city's transition into a truly smart city."
Macau is a Special Administrative Region of China. It reverted to China's control in 1999 after 112 years as a colony of Portugal.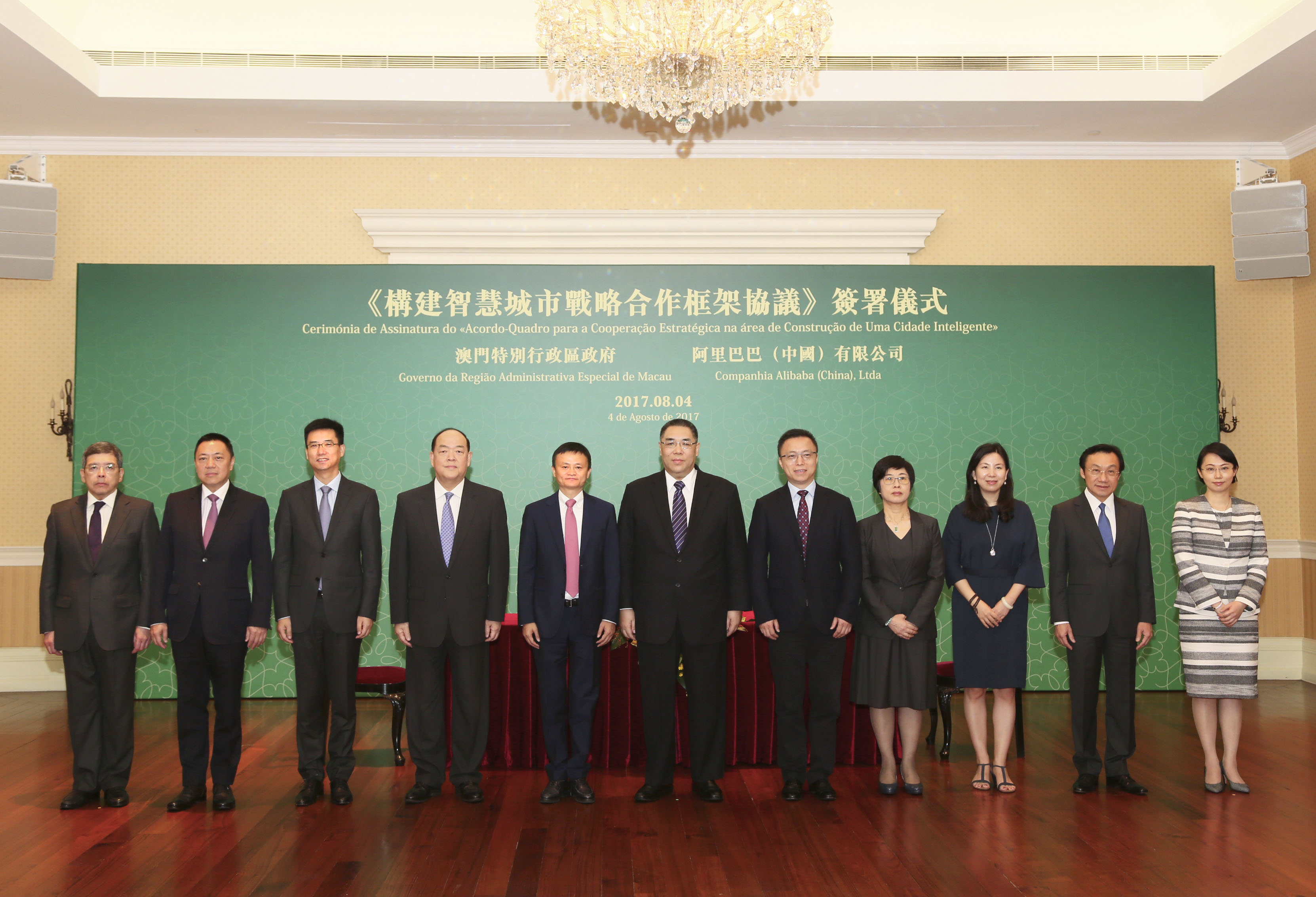 In the first phase of the government's pact with Alibaba, running from now until 2019, the focus will be on building up Macau's cloud-computing capabilities. In addition, the two will optimize management of Macau's road, water and air traffic to make best use of its transportation resources. Alibaba will support Macau in leveraging the analysis of visitors and consumer targeting. The idea is that, in the future, tourists visiting Macau will have access to insight-driven guided tours, with convenient mobile payments and customized online promotions in multiple locations.
Under the collaboration, Macau will enhance its existing electronic medical system and assist healthcare providers in making decisions via online medical information. In the area of smart city governance, Alibaba will help Macau construct a cloud-based platform to link up government departments to boosttheir efficiency. And, with the launch of the Alibaba Cloud IT Certificate program and B2B e-commerce training program with Macau's tertiary institutes, the SAR will better identify and nurture promising startup companies and talented entrepreneurs, Alibaba said.
A subsequent phase of the partnership, running from 2019 to 2021, will expand to cover environmental protection, economic forecasting and customs clearance.
Macau is the latest city to link up with Alibaba on smart city development. Alibaba kicked off its smart city program in October 2016, launching the Hangzhou City Brain, based on artificial intelligence and deep learning. That system sends out instant traffic alerts and route suggestions, offering real-time predictions of traffic movement to reduce congestion. The system, piloted in Xiaoshan District, has improved traffic speed by up to 11%.
A smart transportation program in Guangzhouis also in place, along with several other cities in China.