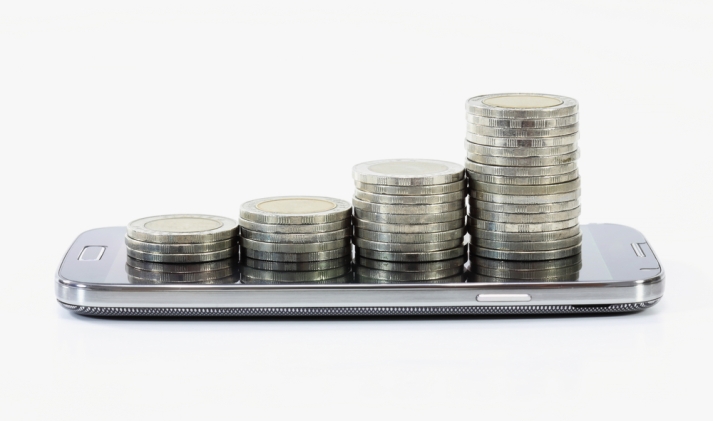 Alibaba Group is on track to capture the biggest share of China's increasingly crucial mobile Internet advertising market this year, as consumers continue to spend more of their time online using smartphones and tablets.
China spending on ads delivered to mobile devices will rise 60 percent to $27 billion in 2016, according to a report from independent research firm eMarketer, with the country's three largest Internet companies—Baidu, Alibaba and Tencent—collectively accounting for nearly 73 percentof the country's total mobile Internet spend.
Among the top three players, Alibaba will continue to command the largest share of the mobile market, eMarketer predicted. The e-commerce giant is expected to rake in $9.16 billion in mobile ad revenue in 2016. That's up 55 percent from last year and amounts to a 34 percent share of the 2016 market, according to the research firm's projections.
Mobile advertising, which last year accounted for more than half of China's digital ad spending, continues to gain in importance as millions of Chinese consumers shift to smartphones for Web-based entertainment and e-shopping. Chinese smartphone users are expected to jump from 527 million to 640 million in 2018, according to eMarketer.
The growth in mobile is part of a larger migration of ad spending to the Internet. Total digital ad spending in China is expected to climb to more than $40 billion in 2016, up 30 percent from last year, according to eMarketer. By 2020, that number is expected to more than double to almost $84 billion.
"We see more ad dollars shifting from traditional media, such as TV and print, toward digital and mobile," wrote forecasting analyst Shelleen Shum in the eMarketer report. "This is driven by a growing share of young Internet-savvy consumers who are spending more than the older generation."
She added that China's slower economic growth is prompting advertisers to "look more closely at ad budgets, with some preferring to spend more on targeted digital formats."
The rise of digital, and especially mobile, advertising is getting an additional boost from consumers using their smartphones—not TVs or PCs—to watch videos.
eMarketer said that this year mobile video will account for 55 percent of all online video ad spending. By the end of the decade spending on mobile video ads will nearly triple to $9.15 billion, reaching 73 percent of total online video spending.
TV ad spending will fall 3.5 percent this year to $18.92 billion, eMarketer predicted.