Alibaba Group kicked off its annual shopping bazaar, the Maker Festival, on Wednesday, showcasing innovation by Chinese entrepreneurs and the latest consumption trends in the world's second-largest economy.
Consumers can roam the halls at the Maker Festival, browsing thousands of products that are normally only found online on Alibaba's e-commerce marketplaces, Taobao and Tmall.
This year the festival is taking place in Guangzhou between Aug. 24 and Aug. 30., a major manufacturing hub in Southern China on the banks of the Pearl River. The city has more Taobao merchants than any other city in China.
Maker Festival has also become a venue for budding entrepreneurs to glean insights from industry leaders. For the first time in the event's seven-year history, small business owners can listen to panel discussions in fields from sustainability and health to technology and content creation.
"We hope that it will become a platform where tens of millions of entrepreneurs can share and learn from each other," said Trudy Dai, Alibaba's President of Core Domestic E-commerce during a speech at the Maker Festival.
Start-up founders, investors and executives, including Xia Heng, co-founder of Chinese EV manufacturer XPeng, and Mei Dong, executive president at down apparel brand Bosideng, will share their experiences and tips with audiences at the festival.
Maker Festival has evolved into one of Asia's largest exhibitions attracting crowds of consumers. This year the event will take place in a 20,000-square-meter site where over 100 merchants, selected from across Alibaba's ecosystem, will exhibit their wares.
This year's festival also creates an interactive experience for participants to explore the booths as if playing a scavenger hunt game, with digital collectibles and badges up for grabs.
And for those on the go, Maker Festival is accessible on the Taobao app with virtual avatars to navigate the event with a thumb swipe.
Budding Entrepreneurship
Since debuting in 2016, Maker Festival has become a platform for merchants to build awareness of their products.
"The festival has been elevated from an exhibition of innovations to an industry-wide gathering for entrepreneurs," said Han Wenfei, Alibaba's General Manager of Taobao and Tmall Marketing.
Taobao toy brand Mechanical Party, which blends nature and industrial tech in its cyberpunk creations, saw sales grow more than 50 times since launching in 2012, company founder Zhang Yiwei told Alizila.
"Young people in China are willing to pay for creative ideas," he said in Mandarin.
Zhang participated in Maker Festival for the first time in 2017. He hosted livestreams showcasing the brand's DIY mechanical robots and toys made of spare parts from factories and earned more than 10,000 Taobao followers through the livestreaming.
His stores on Taobao and Tmall have a combined gross merchandise value (GMV) of over RMB10 million ($1.4 million), and investors have approached him offering funding.
"We've seen entrepreneurs on Taobao and Tmall with keen insights into consumer needs. Some have grown their own hobbies into a business," Han said.
Growth Prospects
With one billion annual active consumers in China, Alibaba has a digital commerce infrastructure built for merchants, big or small. As merchants scale their businesses, they can grow from an entry-level store on Taobao to a so-called flagship store on Tmall.
"We want to help the brand amplify their presence through the Tmall flagship store," Xiao Zhiyong, senior manager at Taobao Pets Industry, told Alizila.
An Chenran, founder of flying disc brand Yikun reckons there were barely 100 people playing the sport in China when the company was founded in 2008 with a store on Taobao.
"Taobao gave us a way to start our business at a very low cost…at least people knew that flying discs were available in China," he said.
Yikun sold 500 discs in its first year. By 2021, the brand was regularly hitting a monthly GMV of RMB3 million.
"Taobao and Tmall can help entrepreneurs with full life-cycle digital transformation. We support merchants with operational tools for data analysis, short video, and live-streaming needs," Han added.
Trend Setters
Makers Festival has also proved to be a window on emerging consumer trends in China over the years.
Plush toy maker Chongker makes an interactive robotic furry cat for those who want to keep a pet companion but cannot due to illness or a lack of resources.
While technically falling into China's roughly RMB85.4 billion Chinese toy market, the brand's moving and purring robo-kittens were designed to address demand from elderly homes and other therapeutic uses.
"Few merchants look into this category, but our experience selling overseas told me that the domestic market will be catching up," said the founder of Chongker, Robin Lu, in Mandarin to Alizila.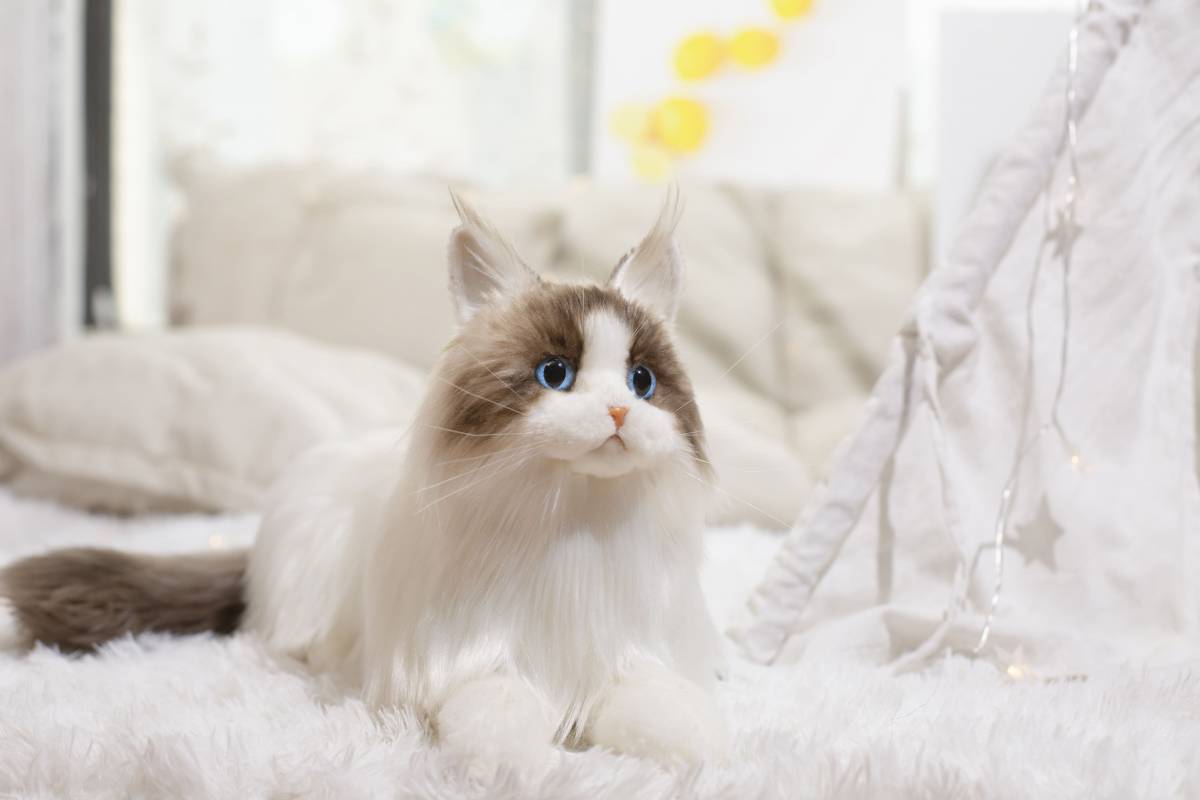 Other products on display in the bazaar include outdoor clothing brand Mountain Fever's recycled nylon products that take consumers from mountain hiking to daily commutes.
"With the rising awareness for environmental protection among consumers, I'm sure eco-friendliness will feature in everyday designs for all brands," said Mountain Fever founder Kevin Wong.
This article has been updated to correct the name of an entrepreneur in paragraph five