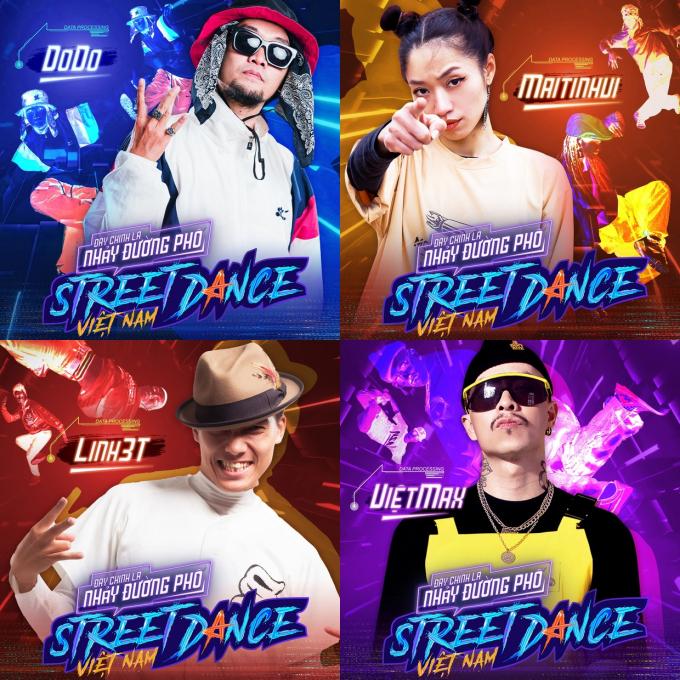 Lights, cameras, action!
Variety show "Street Dance Việt Nam," adapted from the viral "Street Dance China", has become the latest contemporary Chinese show to gain traction overseas.
The remake of the dance show first aired on Alibaba Group's video platform Youku hit Vietnamese screens on April 22.
So far, it has garnered over a million views on Youtube and aired on Vietnamese television channels, including Ho Chi Minh City Television and VTV cab News.
"Chinese historical dramas have captivated audiences worldwide, and in recent years, there is growing interest in contemporary Chinese shows," said Youku's Vice President Zhang Lina.
In 2018, Fox Network purchased worldwide format rights to "The Dunk of China" reality TV program and set about producing region-specific versions for other markets.
A year later, the platform's detective series "The Longest Day in Chang'an" became available for paid subscribers on Youtube, Amazon, and Viki to meet North American demand.
Local Appeal
Unlike the traditional licensing model where foreign broadcasters buy streaming rights in their home markets, Youku's agreement with Vietnamese producers gives them the intellectual property rights to recreate and localize the show to appeal to a Vietnamese audience.
"Street Dance China" debuted on Youku in 2018. Its fourth season, released last year, featured 100 top dancers from around the world covering a wide range of modern dance styles and has been viewed over 100 million times on Youtube.
As of April 2022, Youku has more than 1,100 series with over 10,000 episodes distributed in foreign markets ranging from drama, variety shows, and documentaries to animation.
Old Recipe, New Twists
Translating a video series between countries and cultures is challenging, but Youku worked with Vietnamese producers to set the stage.
The platform created a standardized production manual with guidelines on creative elements ranging from background music to stage set-up.
As a result, the Vietnamese adaptation preserves many of the original series' central features. For example, participants still spin a bottle to decide who goes first.
But Chinese viewers should prepare for some surprises. As part of the adaptations for the local market, the Vietnamese version opened the show to a wider scope of participants.
There are also more episodes per season in the Vietnamese version to cater to local preferences.
"Facilitating localized production is part of our push to improve the business model of variety shows," said Youku's Vice President Lin Zhiqiang.