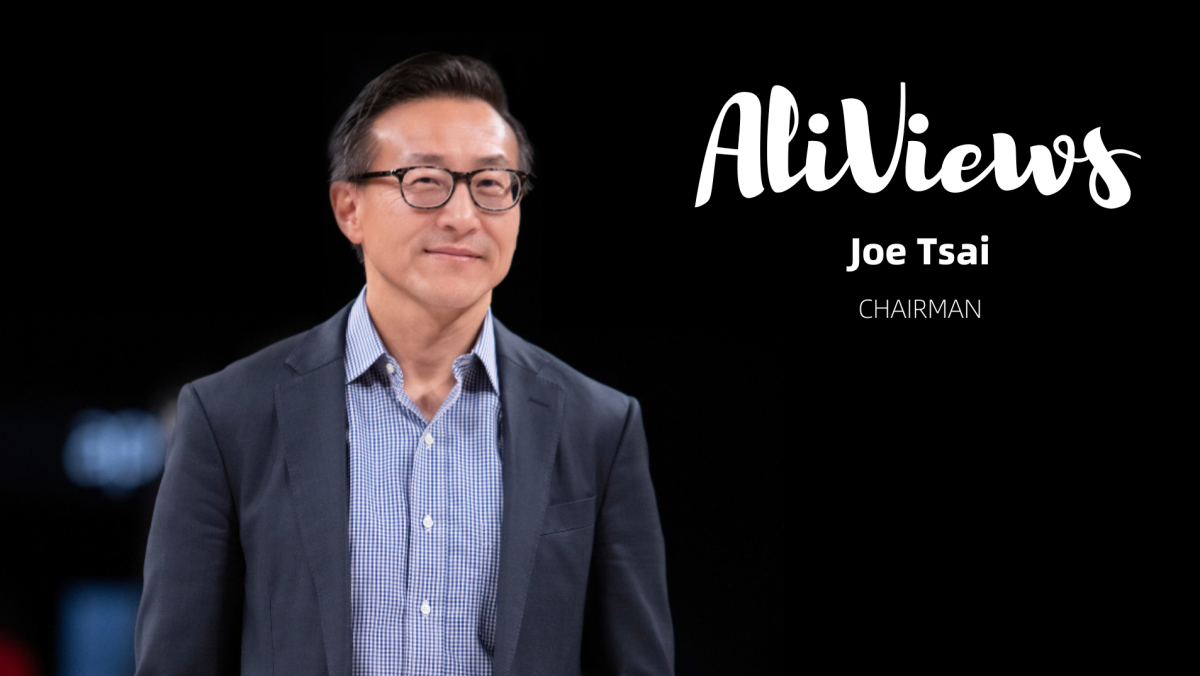 Alibaba Group on Thursday reported earnings for the quarter ending Sept. 30. Alibaba Group's Chairman Joe Tsai addressed investors and analysts on an earnings call.
Hello ladies and gentlemen. Thank you for joining our earnings call for the September quarter. Although this is the first communication in my new role as Chairman of the company, I'm pleased to connect with some old friends in the investment community.
This is not your normal earnings report for the quarter. This is the first time you will hear directly from our group CEO Eddie Wu. On his strategic thinking, he will lay out our plan for growing the business as well as our strategic priorities for execution and investment.
We are pleased with this quarter's results, which show that our strategic focus on a user-centric value proposition and technology innovation are driving improvements across our businesses. In addition, while global markets remain volatile, we are entering a phase of a more stable operating environment in China.
In terms of asset reorganization to highlight the value of our businesses, here are a few updates:
First, we announced in our earnings release that Alibaba will not pursue a full spin-off of Cloud Intelligence Group in light of uncertainties created by recent U.S. export restrictions on advanced computing chips. Instead, we will focus on developing a sustainable growth model based on emerging AI-driven demand for networked and highly scaled cloud computing services.
Second, in August, Cainiao Smart Logistics filed its prospectus and application for an IPO on the Hong Kong Stock Exchange. While the success of an IPO transaction is subject to market conditions and relevant approvals, we are confident of the business fundamentals of our logistics unit.
Other areas of reorganization and focus are going well across our businesses, as evidenced by strong revenue growth for AIDC and Cainiao, and narrowing losses in Local Services and Digital Media Entertainment.
As I travel around to speak with investors, many have asked me about the relationship between the Group company and our business units in a post-reorganized world. I want to make two points here:
First, Alibaba Group will continue to support our operating businesses with the Group's strong balance sheet. We ended the quarter with $63 billion in net cash, and we generated $27 billion in free cash flow in the last 12 months. Alibaba has never been in a better financial position to invest for the growth of our businesses.
Second, while each business is expected to operate independently and interact with each other based on arms-length market principles, the Group will use our resources to ensure long-term strategic synergies can be realized. We have businesses that are very symbiotic with each other, and their relationships are highly strategic.
For example, Cainiao supports the logistics needs of our e-commerce businesses, and Alibaba Cloud Intelligence provides superior technology capabilities to all of our own businesses. Eddie and my job is to balance the short-term goals of each business unit against opportunities for long-term value creation.
Capital Management
Let me say a few words about capital management. We are focused on unlocking value to improve shareholder returns. We are looking at four areas in capital management:
Number one, enhance return on invested capital of our operating businesses. We have undertaken a review of our operating businesses and ways to enhance ROIC. In the fiscal year ended March 2023, our ROIC was in the single digits. Obviously, there's room for improvement and we are targeting to lift our ROIC into the double digits.
Number two, invest our cash flow for future growth. The clarity of focus emerging from our reorganization has highlighted many strategic growth opportunities for investment. Given the strength of our balance sheet, Alibaba is well positioned to capture these opportunities. Later on, Eddie will discuss our growth strategy and priorities for investment.
Number three, monetize the value of non-core assets. Our balance sheet carries $67 billion in equity securities and other investments, as well as investment in equity method investees. In addition, we have operating businesses that tie up capital but generate low growth. Not all of these investments are core or strategic to our business. We are evaluating creative ways to monetize the value of these assets in order to return value to shareholders.
Number four, speaking of returning value to shareholders. This may take the form of our share repurchase program or cash distributions via dividends. We already have a share repurchase plan that still gives us $13 billion in dry powder as of today. In addition, as we have just announced, the company will pay an annual dividend.
Our capital management activities are dynamic and remain a top priority for our management team and our Board of Directors.
Now, I turn to Eddie for his remarks.