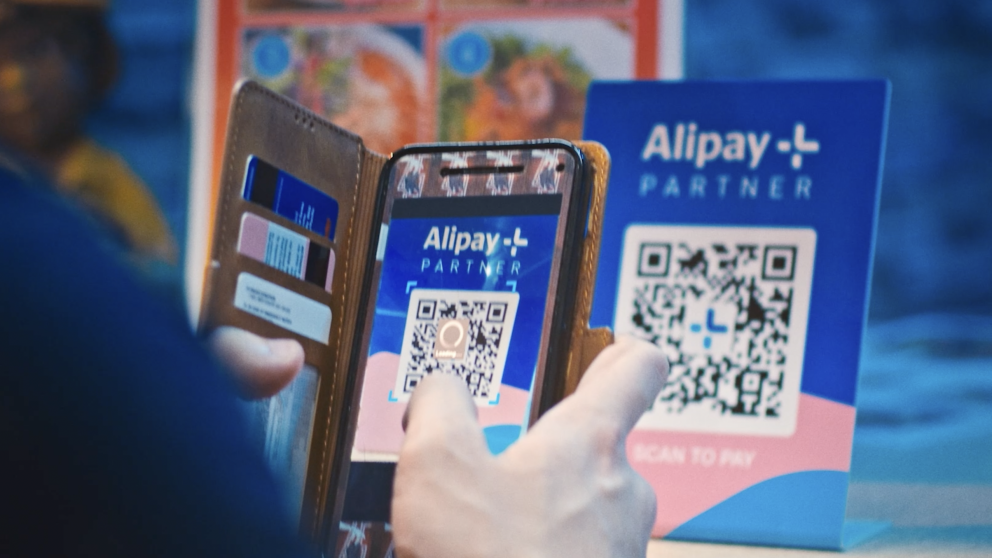 Alibaba Group's financial services affiliate Ant Group is set to acquire a majority stake in Singapore-headquartered payments company 2C2P, the companies said in a joint statement on Tuesday.
Ant is the owner and operator of Alipay, the leading digital payment platform in China.
Through its partnership with Ant, 2C2P's pool of merchants will be able to connect with over one billion consumers globally via Ant's Alipay+ suite of cross-border digital payments and marketing solutions.
"2C2P will be connected to a much larger merchant base and be well-positioned to advance our international expansion strategy," Aung Kyaw Moe, Founder and CEO of 2C2P said in a statement.
2C2P helps merchants make and accept payments online and offline in countries such as Thailand, Singapore and Malaysia.
"This partnership is a win-win collaboration," said Angel Zhao, President of Ant Group's International Business Group.
Digital payment adoption has accelerated rapidly in recent years, spurred by the pandemic, with mobile wallet payments widely gaining momentum across Asia.
Internet users in the region's top-six economies increased by 40 million in 2020, with close to 70% of the population now online, up from around 46% in 2016, according to reports by Google, Temasek and Bain.
Digital financial services are benefiting from this trend. Electronic wallets, in particular, have gained rapid share, accounting for 15% to 20% of point-of-sale and e-commerce transactions within the top-six economies in 2020, up from 5 to 10% in 2019, according to payment technology provider Worldpay.
Global Expansion
A Myanmar native, Aung studied in Yangon, mastering computer programming by day, despite not owning a computer. He was a boutique hotel butler by night, earning just $7 a month.
In 1999, a sudden change in the U.K. student visa policy left him stranded in Bangkok, where he founded 2C2P in 2003.
From a small, struggling startup, 2C2P has grown into a full-suite payments platform with a network spanning over 400,000 payment locations.
According to its website, 2C2P has over 400 people and operates in 10 markets with a client base, including Alibaba's Southeast Asian e-commerce platform Lazada, insurer Aviva and Singapore's Changi airport.
2C2P offers payment acceptance and pay-out to merchants across industrial sectors such as e-commerce, financial services, airlines, travel, hospitality, and retail. It also provides value-added services such as helping clients issue wallets and corporate cards to their customers and remittance services.
Investors in 2C2P include Japanese GMO VenturePartners, fintech investor Arbor Ventures and the International Finance Corporation, a member of the World Bank group. Its last fundraising was a Series E in November 2019.
Ant Partnership
On the back of its partnership with Ant, 2C2P plans to expand its global merchant coverage, in addition to strengthening its technology and product offerings.
Introduced by Ant in 2020, Alipay+ connects more than 1 million offline merchants in European and Asian markets. Since 2021, Alipay+ has connected mobile payments providers with a range of global and regional online services providers, including Agoda, Apple, Foodpanda, Google, and TikTok.
In Asia, Alipay+ supports e-wallets, including Malaysia's Touch' n Go, South Korea's KakaoPay, GCash in the Philippines, Alipay HK and more.
"We look forward to supporting businesses' digitalization together and creating a connected digital ecosystem across markets in the region," said Ant's Zhao.