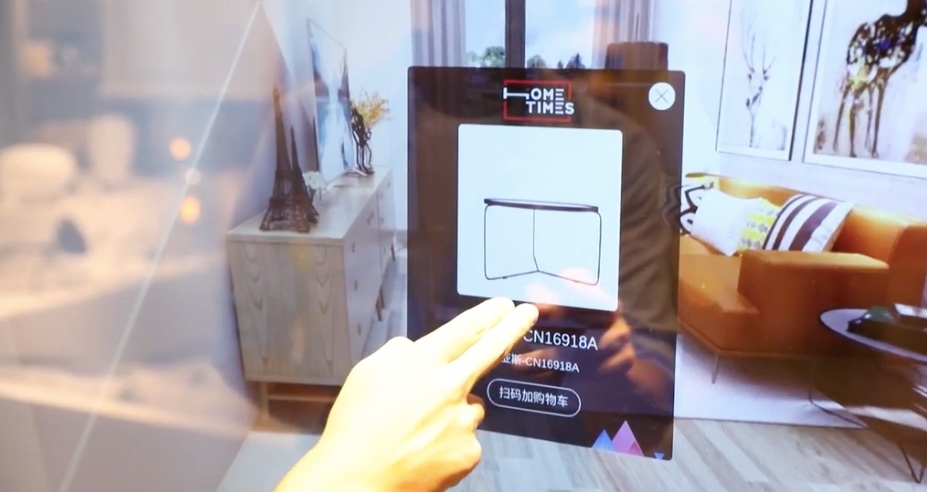 Two years ago, Alibaba founder Jack Ma coined the term "New Retail." He was referring to the seamless merger of online and offline shopping experiences by using technology. Across China, we're already seeing what the reimagined retail experience looks like. We're seeing it at mom-and-pop convenience stores, supermarkets, home-furnishing stores, mall powder rooms and even in the car-buying process. China is far ahead of the rest of the world in retail, but New Retail is an even bigger step forward. And while it's showing results for customers and brands, transforming traditional retail operations into New Retail is not as simple as just flicking a switch. Jason Ding, a partner at Bain & Company's Beijing office, is an expert in retail and the Chinese consumer. He's also one of the authors of a joint report, with Alibaba's AliResearch unit, on New Retail. He spoke with Alizila recently to share the secrets to success in a New Retail world.
Alizila: Why is new retail not just important for a brand or a company? Why is it an imperative?
Jason Ding: I think it is driven by the new consumer demand. Current consumers are fully digitized, they live very rich digital life, but also they require a lot of the experience in the offline world I saw. Brands need to follow the consumer to really provide an integrated experience. On the other hand, the technology advancements provided by the Alibaba platform are also giving brands new options to totally rethink how they operate, how they engage with the consumer.
Your report touched on six steps brands need to take to benefit from everything New Retail has to offer. Step one is identifying new governance principles for a customer-centric model. What does that mean?
That basically means they've redesigned their overall company to become truly customer-centric. You have to put the customer at the center of your operation. And really develop a very rich, deep understanding of the customer needs and wants.
And consistently engage the customer throughout the customer journey. And that must drive everything you do, from the product R&D all the way to after-sales services.
You write about having to redesign your R&D process, your supply chain. What's wrong with the current R&D and supply chains?
The basic problem with the traditional R&D and the supply chain is that they're linear. You start with a basic understanding of the customer and you use that to drive your internal R&D, the supply chain, sales, marketing, everything. Going forward, what we are seeing is a lot of companies are using New Retail capabilities to turn everything around. To really drive every customer, every product development to be focused on customer needs. And they use those customer needs to continue to refine their product offerings, develop new customers, customize certain products and their services.
Other things the report stresses is that you need to reimagine marketing and consumer management for New Retail.
What's the fundamental difference between marketing and consumer management under New Retail versus traditional retail?
The key is really about a connection with the consumer before the marketing. Traditional retail is more one-way, mass communication-driven, marketing new products. With New Retail, for the first time, brands would have the ability to communicate in a two-way, very rich context, directly with consumers. And that allow them to really be very precise in whom they're really talking to, what exactly is the message, and how the consumer has responded to that message. And all of this will be stored in a centralized database that can be used to drive further engagement and additional innovation.
There's a lot of data collection that's going on, but I imagine it's not just having the data, it's parsing it and understanding and analyzing it. What's that function now in a company that is looking to embrace New Retail? Who makes the kind of smart decision about to change your marketing process or your consumer management process?
A lot of companies already started to accumulate a lot of data about customers some time ago. But, in many cases, that data was not fully integrated and not properly analyzed. With New Retail, for the first time, a brand would have the ability to truly integrate all the pieces of consumer behavior and truly analyze it from the inside and get a deeper understanding of the consumer. That often require a new organization to be the guardian of that data and the customer. And a brand also needs to provide those analytical capabilities throughout the company, from marketing, to product R&D, to sales – even to enable the engagement with this customer on the front lines. To truly integrate data about consumers is really becoming the core to drive all business activities.
You gave some examples of brand success stories, particularly in modernizing the route to market and retail formats. Is there an example that shows how you get more efficient? And how you respond to consumers, in almost real time, to give them what they want and launch a successful campaign?
The traditional route to market, especially in China, is very complex. It's multi-layered, with very little transparency of exactly what's really going on in the front lines. And also, it's also low-efficiency. New Retail offers a lot of different solution for that. One is what we call ERTM, where the platform will connect millions of mom-and-pop stores directly to the brand. So for the first time, a brand, a leading brand has the ability to really do business with millions of stores directly. They can see who's selling what, what is selling very well, how well they respond to different marketing and promotion activities. And then they can decide what is the best place to sell what product and how they can communicate that to the front line. That gives all the brand tremendous additional power to really engage with a consumer in an extremely efficient way. Brands can also connect their own systems to a store network, so customers can try out their product within the store, log in with their own ID, and if they want the product, it can be delivered to their home.
The report discussed redefining what the consumer's role is in the retail process. You talked about the customer becoming almost a co-producer, and in there, you gave the example of Mondelez and the Oreo Music Box. What was that campaign about?
Mondelez is one of the pioneers in tapping into this New Retail capability. Working together with the Alibaba platform, they developed a great, deep insight of key customers' purchasing behavior and their underlying needs, such as why they want to buy products for certain occasions. Based on those needs, they quickly put together a new product concept – a very nice music box that fits for some special occasions. They sent it back and tested it in a concept stage, already on the platform, very efficiently, with those early adapters who already showed interest in that. And in that process, the concept got a further refinement. The marketing message got sharpened. And eventually, when they launched the product, it became extremely successful because they already knew who the product's target customer is and what things they're really interested in. And how to quickly deliver that product to them.
I didn't actually lay hands on the music box, but I saw the viral video. Essentially it looked to me like it was a little turntable, like a record player, and you'd put an Oreo cookie on it and it would play music. And if you took it off, and took a bite, and put it back on it would change the music. It also had the ability to scan a QR code to kind of "skin" it uniquely for yourself. Why was this such a hit with the target market, and what was that target market?
The target market is young people with a love for music, and often they are in a relationship. So, they want to give this to their best friends to show love for music. And it also created a use case to enjoy some good snacking at the same time. So the ability to customize the message and also listen to favorite music and enjoying a favorite food, that created a completely new experience. The customer, in a way, was a co-creator of this new product. They, together with the brand, own this new occasion. They together, they co-created this new scenario.
The fifth step you listed that brands need to take in their move into New Retail is to transform the organization and operating model for digital. How are operations traditionally set up, and what's the biggest change that needs to take place? Is it an org chart, is it in someone's mind, is it in a function of job or all the above?
Traditional companies operate as a hierarchy and through functional silos. You have product development, sales, marketing and services, logistics. They do talk to each other, but it's still in the confinement of an overall structure. What we see with increased speed and the technological capability and the availability of data to drive a lot of decision-making is really the leading companies starting to break that down and redesign their organization into more-agile formatting. For example, many companies are starting to form agile teams. Each of them will have a list of what they need to do, but they focus on one tangible sprint, or at least, one at a time. Each sprint usually is just one week long. Within that sprint, it will define what they eventually are going to deliver with some impact or value to the customer. And you're constantly getting feedback from the front line, from the data analytics, to address their course and keep on adapting to the changes. And the sprint team, the organization can also be very shrewd after one sprint. When you move on to the next sprint, then you form a different team with different components waiting for a new role.
Even if you retool, revamp, restructure, you still have to put your money where your mouth is and invest in new technological development. Technology spending can be expensive. What is the right technology?
There's no single answer about the right technology. It really depends on the category and specific development stage each company has. You need to start with your overall strategic direction. What is the key focus? And then from there, you break down, pretty much along the lines that we talked about earlier, in the overall way you manage the customer data, sales, marketing, and the supply chain, the R&D. And then, you try to prioritize the key technology component you need to drive on. Of course, across any technology involvement, the ability to collect, manage and analyze data is fundamentally important for this New Retail. That's a no-brainer. Building that tool to collect data, analyze and enable the front line with that data is very, very important.
I think we're still at the very beginning of new retail. Most of the companies have already started the journey But by starting, I mean scratching the surface. They're still building their understanding of the customer. They're still consolidating all the different data sources. They're still trying to create more agile behavior in their internal operations. But the earlier you start to think about the endgame, you can identify the point of arrival for what you want to achieve in two years' or three years' time. And what the key milestones are you need to achieve along that journey and really build the capability to start on that.