The process of making wine, from the crushing of grapes to fermentation, is thousands of years old. But these days, in an age of globalization and ever more sophisticated consumers, the selling of wine demands a modern approach.
Take Summerhill Pyramid Winery, for instance. The British Columbia-based vintner has begun accepting Alipay to make it easier for Chinese consumers to bring home a bottle of Brut Rose sparkling wine or Spadefoot Toad Syrah.
According to CEO Ezra Cipes, the number of Chinese group tours to Summerhill's vineyards in the Okanagan Valley—think of it as Canada's Bordeaux or Tuscany—had been growing steadily for two decades. So it was only natural that the company would find a way to better serve these customers.
"We're in the hospitality industry. That's what we do," he said. "We listened to our customers, and we understood they wanted us to meet them where they're at."
It's a nimble move for a company that operates in an industry not known for its quick pivots, at least when it comes to business development and marketing. But Cipes says that these types of initiatives go hand in hand with the ethos brought to Summerhill by his parents when they launched the winery in 1986. Émigrés from New York, the Cipes elders pioneered winemaking in the Okanagan and, rather than merely replanting European grapes, turned the vineyard into a bona fide tourist destination with wine tours, a guesthouse and an organic bistro.
"My family really wanted to bring pride to Canadians and welcome the world to Summerhill," Cipes says.
A dedication to organic winemaking has produced a number of award-winning vintages over the years, bringing further recognition to the valley. It was this global recognition that began to draw Chinese tourists in the first place. Now, Summerhill is paying particular attention to China's wine lovers as the country has edged out the United States as its second-largest market after Canada.
"If things keep growing the way they're growing, it could become the most important market for our company," Cipes says.
Summerhill's exports to China began nine years ago, its wine first reaching consumers through distributors. However, Cipes recently decided to try e-commerce there given it has proved to be a strong sales channel in Canada and the U.S. Rather than going it alone, he turned to Vancouver-based JustOrder Technology, a full-service distributor that handles everything from logistics to digital marketing on Alibaba's platforms.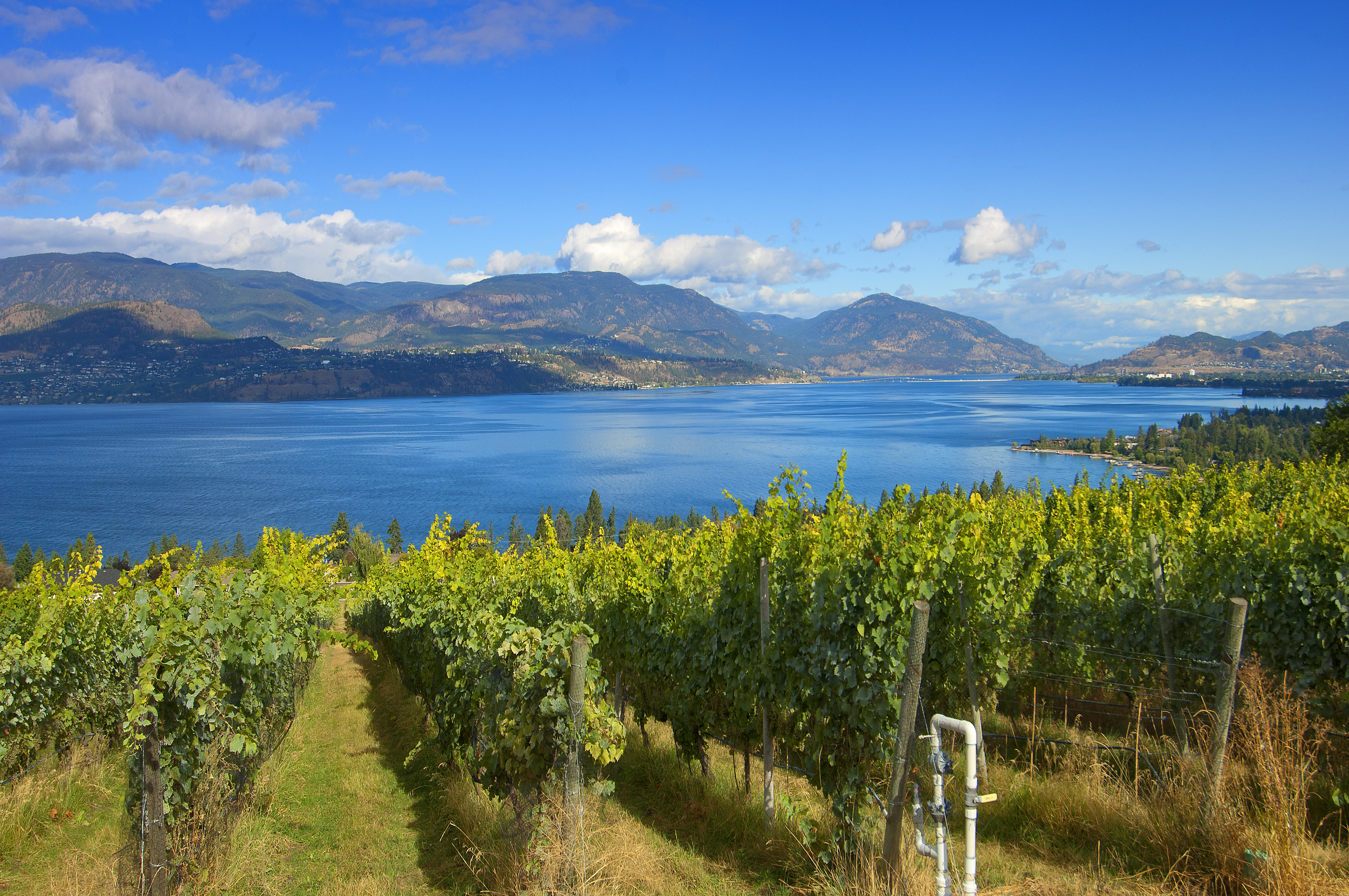 Jerry Chen, the export director at JustOrder, has already begun to position a mix of Summerhill wines on JustOrder's Tmall Global flagship store. The B2C shopping site is dedicated to cross-border e-commerce but if offers more than just virtual shelf space. Included in Alibaba's platforms are festivals, sales events and digital marketing tools that allow merchants to better reach their target audience. And in a market as competitive as China, those advantages are critical to success.
"If you're just putting an item on any of the platforms, it's just there," Chen says. "You need campaigns, you need the proper venue to get the product out."
Firstly, that means leveraging the 9.9 Global Wine & Spirits Festival on Tmall. The festival will bring attention to a lot of the winemakers and liquor companies on the site, which can help to elevate the Summerhill brand among Chinese consumers. But it's also a chance to figure out the process of bringing Summerhill wines to China, including logistics and warehousing and serving customers, in order to create a seamless shopping experience.
"It's a stress test for us internally as well," Chen says. "That's why we think it's important to get the right products on the shelf at the right and in front of the right customers."
WATCH:The Canadian vintner offers Alipay for purchases and transacts through Taobao Global so the wine is waiting for Chinese consumers when they get home.
There are also two live-streamed broadcasts planned from the vineyard to introduce Chinese consumers to Summerhill's wines, one later in September and the second just before the 11.11 Global Shopping Festival in November. Cipes has chosen a mix of reds, whites, sparkling wines and his trademark Icewine. While the latter is not only made in Canada, he says Icewine is "something we can do better in the Okanagan Valley than anybody can do anywhere else in the world." That area of the world has just the right growing conditions—winters cold enough to freeze the grapes on the vine—and the low yields make it a rare and unique product indicative of the country. He expects it to do well in the market given China's culture of gift giving.
"It tastes so good, that puts it over the top to share with people, to create a real impression," Cipes says.
Summerhill itself is eager to make a real impression with Chinese wine drinkers as well. For that, it plans to leverage Alibaba's platform to tell its brand story, which Cipes defines as "an individual's relationship with a company" rather than just a logo. "That's just a signifier," he says. And forming a brand relationship with consumers "is much more efficient and authentic than buying advertising."
The move to add Alipay onsite at the vineyard is also part of an effort to build relationships with Summerhill customers.
"Our part of the transaction is the onsite experience and having those tools available there," Cipes says. "The potential is to follow-up when they're back in China."
JustOrder's Chen points out that after those consumers have returned home, Alipay allows them to re-engaged with the Summerhill brand. After all, a two-week vacation to Canada is not a lot of time to taste every wine the vineyard has to offer, he says. Therefore, Alipay offers what Chen predicts is an 85 percent to 90percent likelihood that those customers will place follow-up orders on the Tmall Global flagship store.
"If they buy a case or two onsite," Chen says of the vineyard, "don't you think they'll buy more from the store?"
On Sept. 25, Alibaba Group will host a conference in Toronto calledGateway '17 Canadato help Canadian businesseslearn about the opportunities available to them in the China market and network with like-minded entrepreneurs.The event is currently sold out. But please visitgateway17.comfor more information, brand success stories and to learn how to take your first steps toward selling to China.