London-based startup Carbon Infinity is taking the fight against climate change to new heights — literally. It has launched a tool to filter carbon dioxide (CO2) out of the Earth's atmosphere using a technology known as direct air capture (DAC).
The air we breathe naturally contains trace amounts of CO2, but the volume of greenhouse gases produced by human activity has thrown Earth's finely tuned balance out of whack.
"We need to bring emissions down to as close to zero as possible. Then we need to get to zero and negative zero by sequestering carbon underground," company founder and CEO David Izikowitz told Alizila.
Carbon Infinity is one of ten finalists in the Jumpstarter 2022 Global Pitch Competition, created by the Alibaba Entrepreneurs Fund and sponsored by British bank HSBC.
Jumpstarter competitors are vying for investment of up to $4 million. The winner is set to be revealed by the end of this month.
Once removed from the atmosphere, CO2 can be locked away beneath the soil after extraction or used for products like fossil-free petrochemicals, carbon-enriched cement and synthetic fuels.
The challenge of meeting the Paris Agreement's target of limiting the planet's warming to 1.5ºC is front of mind for businesses, small and large.
Alibaba Group has committed to achieving carbon neutrality by 2030 and to cut 1.5 gigatons of carbon from its activities by 2035, goals that DAC may one day help make possible, according to its 2021 carbon neutrality report.
For now, DAC is not economically viable as this method costs around $500 to remove a ton of CO2, which must fall to $100, according to Izikowitz.
But soon, doing right by the planet will become profitable and sustainable, say consultants and entrepreneurs. The global market for carbon capture and storage technologies hit $2.6 billion in 2021 and is on track to double by 2026, according to a report published this month by BCC Research.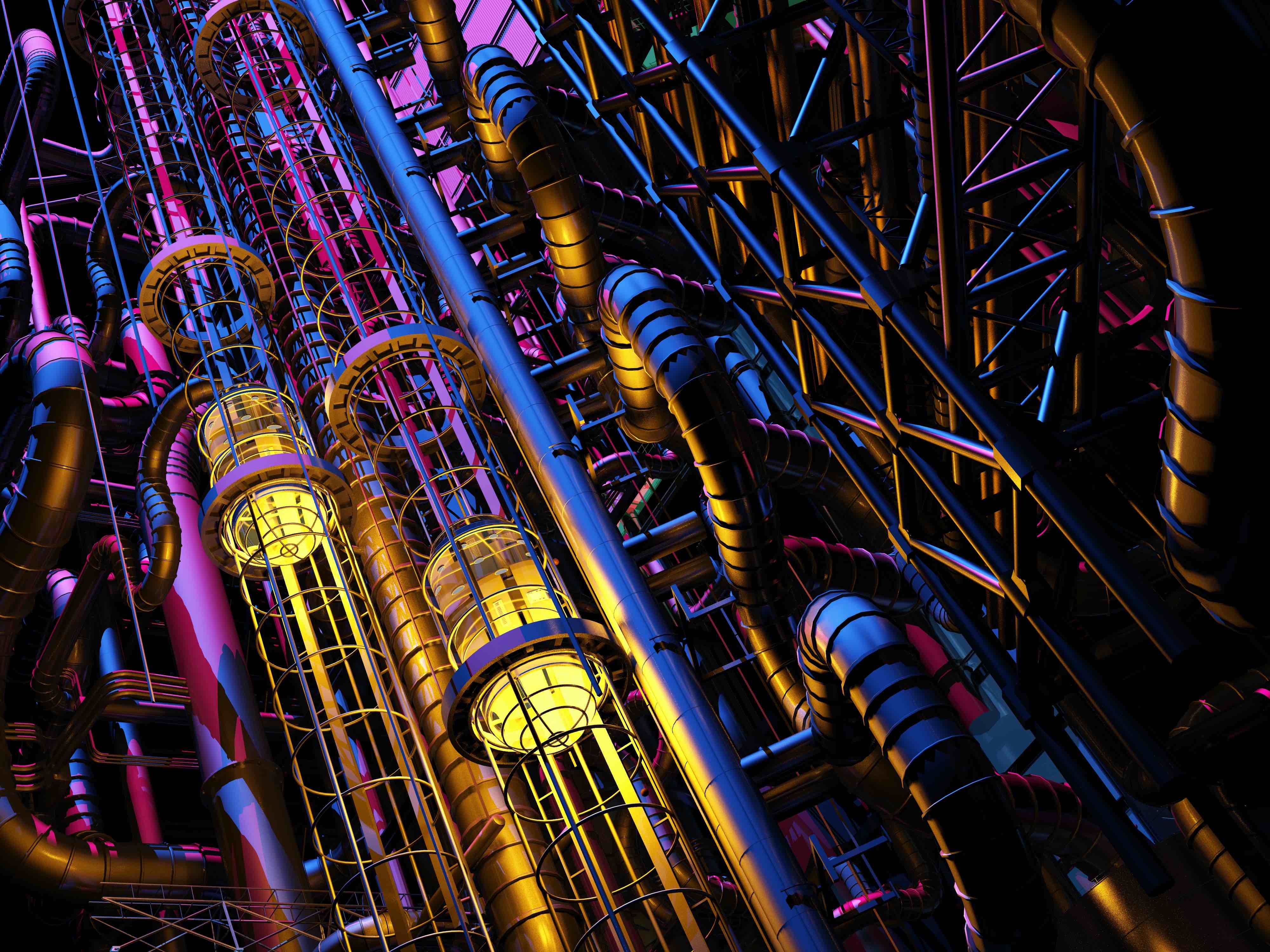 "The industry is confident that we can bring the cost down and do it quickly," Izikowitz noted.
He predicts the cost of DAC will follow the course of other green technologies like solar and wind power, which are now even cheaper than fossil fuels in parts of the world.
The Case for Carbon
As an emitter of harmful infrared radiation, atmospheric CO2 is on the naughty list. But if it could be harnessed and put to use at ground level? That's another story.
Extracted CO2 can be used to produce more environmentally friendly concrete, typically a mixture of cement and aggregates bound by water accounting for 8% of global carbon emissions.
For instance, CO2 from the DAC process can be turned into mineral carbonates and used as an aggregate. It can also replace water as the curing ingredient, resulting in stronger concrete and saving precious water reserves at the same time.
But most tantalizing of all, extracted CO2 can be used to make synthetic hydrocarbon fuels.
As the name suggests, this type of fuel combines hydrogen and carbon, as well as energy to bind the two together in a typically pollution-filled process. However, if the CO2 is airborne, the energy renewable and the hydrogen produced sustainably, the resulting fuel could even be carbon neutral.
Fuel producers are on board, and the captured carbon industry could spawn a $4 trillion market by 2050, energy company Exxon Mobil predicted in a presentation earlier this week.
Planet-Wide Project
The technology is available, but governments and companies alike will need to step up for DAC startups like Carbon Infinity to get off the ground.
Carbon pricing, in particular, will determine the viability of DAC, with Izikowitz eyeing an increase in the global average price per ton of carbon to $100.
This is the amount at which "carbon removal will become viable," he said, but we aren't there yet. Carbon was trading around EUR80 ($87) a tonne on the European Union's Emissions Trading System in early April.
Carbon Infinity's founder sees private companies stepping up to support the push.
Payments company Stripe initially committed $1 million to carbon removal activities but increased that to $15 million in December.
Carbon capturing and storage also features in Alibaba's multi-pronged approach to reaching carbon neutrality. While reduction takes precedence over removal, removal will be more substantial than offsetting, it said in its carbon neutrality report.
Alibaba is exploring carbon removal technologies, such as the industrialization of DAC and storage technology and envisions being among the first to actively apply them to start offsetting any remaining emissions.
"We do need capital to help us grow – but fulfilling our technology's promise also requires talent, insight and promotion," said Izikowitz.
---
Every day is Earth Day at Alibaba. On this international day of awareness, we invite you to explore how we put the environment first and how you can too!