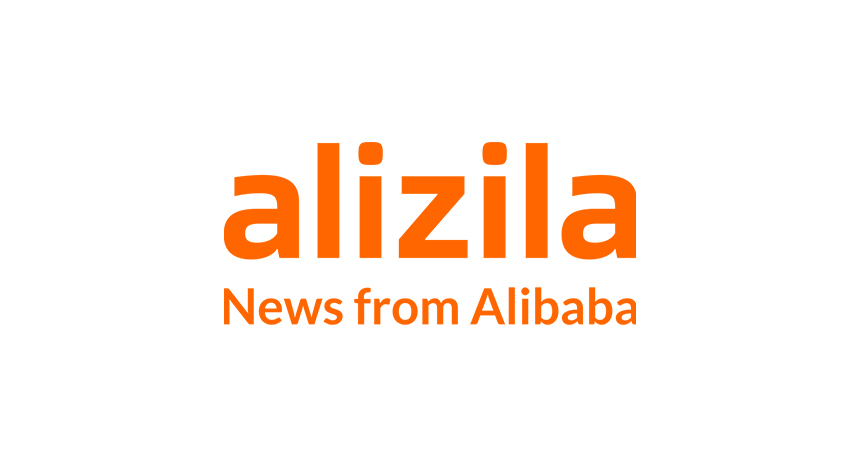 When Frank Lavin served as undersecretary for international trade at the U.S. Commerce Department under President Bush, he was responsible for promoting the export of American products around the world. In that capacity, one of his toughest assignments was convincing U.S. small and medium-sized enterprises that they could profit by selling overseas. Lavin even co-authored a how-to book entitled "Export Now: Five Keys to Entering New Markets" to shed some light on the many challenges faced by SMEs who wanted to go global.
It was a hard sell even for a man once known as America's "salesman-in-chief." While giants like GE, Procter & Gamble, Boeing and other U.S.-based multinationals could afford extensive overseas operations, small companies were unable on their own to surmount the cost and complexities of international trade. "Companies wanted to export," Lavin says. "They just couldn't. It wasn't feasible." Fewer than one percent of America's 29 million small businesses sell overseas, according to a 2010 report by the U.S. International Trade Commission.
When the Bush years ended, Lavin decided to stop preaching about trade and start practicing. This week, his startup Internet company, Export Now, launched a virtual storefront on China's giant Tmall.com, providing a conduit linking U.S.SMEs with world's fastest-growing major consumer market.
The online store, dubbed MeiLiKe (sounds like "America"), provides a platform where Chinese consumers can purchase U.S. products at reasonable prices. But Export Now is more than another e-commerce website. Lavin has established a comprehensive marketing and distribution service that lowers what he calls the "soft barriers" blocking SMEs from China,obstaclessuch as the country's 17% Value-Added Tax, high shipping costs, red tape, even the threat of intellectual property theft.
"I've got a solution in a box here," says the former Hong Kong banker and U.S. Ambassador to Singapore. Using Export Now, "an American manufacturer can sell on Tmall at basically the same margins as in the U.S., and they can do it from their desk." No need to find resellers, distributors, or wholesalers in another country who speak another language, and no need to get on an airplane every month to make sure things are running smoothly.
The cost? Export Now charges a $3,000 annual fee, plus a percentage of every transaction. In exchange, the company provides a Tmall sales outlet—the websiteis China's largestonline shopping venue withmore than50% of the country's business-to-consumer (B2C) market—along withmarketing help such as translation of product information into Chinese and, through five employees in Shanghai, a call center to field enquiries from mainland shoppers.
On the distribution end, Export Now handles all the import/export hassles, operating a freight consolidation service in Long Beach, Calif., and a warehouse in Shanghai. Users transport their merchandise to Long Beach, where it is combined with other products for shipping to the Shanghai warehouse. When products are sold on Tmall, Export Now arranges delivery from the warehouse to homes via couriers and China Post. Payments in renminbiareconverted to U.S. dollars so merchants don't have to worry about repatriating revenue. Export Now will even register corporate trademarks in China to dissuade brand copycats. "We take care of all these Chinese elements and say: 'you just sell to Long Beach.' "
Per-transaction fees and taxes—including a fee taken by Tmall, government VAT and Export Now's cut—can amount to a margin-eroding 40% of the China sales price for any given item, Lavin says. But he saysthat percentage iscomparable to the amount small businesses pay to sell their wares through U.S. retailers and distributors—and because of the efficiency of e-commerce, selling in China through Export Now is far cheaper than traditional methods involving trading companies and other middlemen.
Lavin's brainchild is not wholly unique. Other e-commerce companies have tried setting up country specific virtual malls similar to MeiLiKe, with participating merchants completing sales by drop-shipping from their factories. Buttheexpressfreightcosts to deliver an inexpensive item from a warehouse overseas to a Chinese home in Chengdu can amount to several times the price of the item itself, a situation that consumers won't accept.
Lavin aims to solve this problem by "shipping wholesale instead of retail," he says. Export Now consolidates goods from multiple merchants into containers at its Long Beach facility, then moves them across the Pacific by sea instead of air. This "takes out 98% of the shipping cost,"Lavinsays. (Because China sends a lot more merchandise to the U.S. than vice-versa, Export Now can take advantage of extremely low freight rates on nearly empty vessels backhaulinggoods from America to the mainland.)When goods arrive in Shanghai, they are held in inventory awaiting orders and domestic delivery.
Whilethis system sounds like a bit of an anachronism in an era of just-in-time supply chains, there's a reason Lavin has taken on the role of inventory manager. To be successful, Export Now's service has to be so cheap and pain-free that small businesses won't be afraid to take a chance on selling to China, Lavin says.
"People know abstractly that China is booming," he says. "But small companies are mystified by the market. The business confidence just isn't there.
"But guess what? China's not that different. There are subsets of the consumer market that behave just like the U.S. What we tell people is, 'just get one pallet of material to Long Beach, and we'll put it up on Tmall and see what happens.' We're talking to Americans who have zero China experience. We tell them you can sell into China just as you sell in the U.S."
Export Now is starting small. Lavin is targeting SMEs with less than $500 million in annual revenue. So far, 11 companies have signed up to sell on MeiLiKe, among them Osprey outdoor products, Smith Optics, toymaker K'NEX Brands, and a maker of natural rubber flip-flops. Lavin says he is also talking to three Fortune 1000 companies that can afford to build out their own e-commerce infrastructure in China but are considering outsourcing to Export Now because it's simpler and allows them to focus on their main businesses.
The trend may be Lavin's friend. The sluggish economic recovery in the U.S. is forcingSMEs to look for new sources of revenue, and China's expanding middle class offers a potentially deep pool of new customers. "The potential for generating more growth from consumption is enormous for China," Nicholas Lardy, a senior fellow at Peterson Institute for International Economics told China's Xinhua news agency in a recent interview.
Increasing exports to China would also whittle down America's huge trade deficit with the mainland. Every month, the U.S. buys around $35 billion in goods and services from China but only sells around $11 billion back.
To help kickstart the economy, the Obama Administration last year began encouraging small businesses to export. And while many of China's trading partners complain that Beijing needs to do more to open its markets to foreign companies—mainly by allowing the renminbi to rise in value, making foreign-made goods cheaper to Chinese consumers—headway is being made. U.S. exports to China surged to 122.1 billion in 2011, up 19.6 percent from the previous year.
That's momentum that could help carry Export Now to success. Says Lavin: "I'm opening up a door here that could be very powerful."