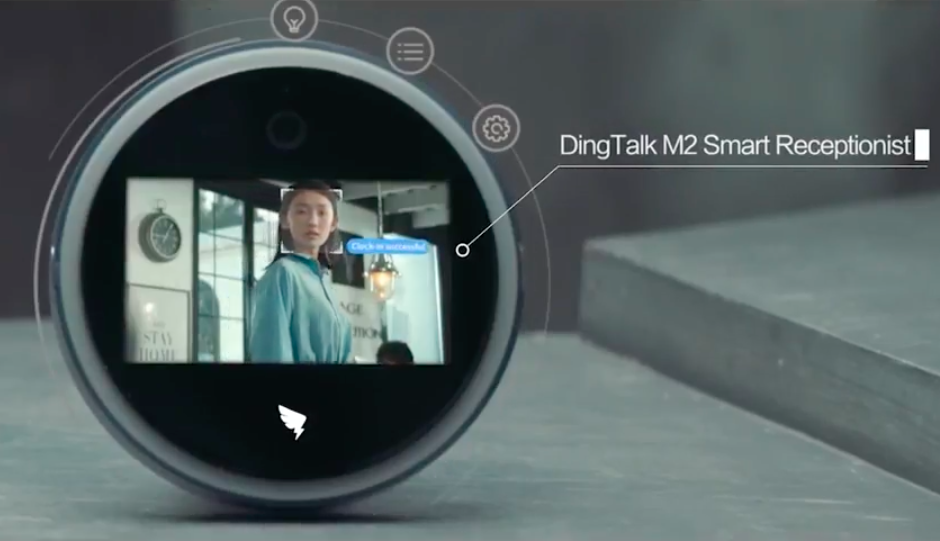 Alibaba Group-owned DingTalk has launched an official English-language version of the enterprise chat and collaboration app, rolling it out in Malaysia to start in its first concerted push outside of China since launching three years ago.
DingTalk, currently the market leader in China with over 5 million business and organization clients, focuses it services on the country's small and medium enterprises as they move from handwritten leave requests and paper-based address books into the digital era. Now, the aim is to deliver easier and enhanced communications in English to SMEs in Southeast Asia as well.
"Our endeavour is to empower SMEs so they can scale and become part of the global marketplace," Chris Wang, head of global business development, said in a statement. "Technology is a powerful tool to help businesses enhance operations, and function smoothly. With DingTalk, we will enable organizations to seamlessly communicate and collaborate across locations, thereby increasing productivity."
WATCH: Who Needs Email When You Have DingTalk?
DingTalk said it wants to ramp up its user count in Malaysia by the end of the fiscal year ending in March. Anyone can download the app from the Apple or Google app stores, therefore the app has surfaced in other markets such as the U.S., Thailand and Taiwan. But Monday's announcement marks the first time Alibaba has specifically positioned DingTalk for new markets. The company is considering launching in other Southeast Asian countries, and a Japanese-language version is currently in development as well.
DingTalk offers its users secure one-on-one and group chats, as well as audio and video conferencing and integration with clients' internal email systems. In addition, those clients can use the app for cloud-based customer relationship management, approval processing and document storage. DingTalk is used by companies in sectors ranging from retail and manufacturing to education and finance.
While its original mission of creating a cost-efficient, mobile-optimized platform for cloud-based enterprise solutions for SMEs remains unchanged, the Alibaba business unit last November also made the move into hardware with the launch of DingTalk 4.0. The new roster of smart devices includes a "smart receptionist" that allow for employee check-in by fingerprint or facial recognition, a wireless router for office connectivity and a wireless projector for conference presentations.
"Introducing hardware services is in line with our goal from the very start: To make it easier to do business anywhere," said Hugo Zhu, chief technology officer of DingTalk. "DingTalk provides low-cost and high-efficiency workplace IT solutions for SMEs, which may otherwise find it hard to compete with major corporations."
Those SMEs could see significant savings, Zhu said, if they're using the latest version of DingTalk, including the hardware. A 100-person enterprise could cut costs as much as RMB 700,000 (about $100,000) in a year, he said.
Feng Zhao, who heads digitization for China's Maanshan Rural Commercial Bank, recently purchased 100 facial-recognition attendance devices last month to install in all of its 97 offices. He said the new hardware has made operations easier for the Anhui Province-based institution, and DingTalk overall was boosting productivity and collaboration among employees.
"The user experience is great. The device can easily check in staff via face scan, and we decided to replace the former fingerprint check-in machine with it," Feng said.
"We have close to a hundred offices located in Anhui Province and across the country, so we often have to coordinate between remote teams," he added. "This is where [we find] DingTalk the most effective: Largely boosting our work efficiency by allowing us to reach any single colleague, anytime and anywhere."
DingTalk also has an Open Platform that allows third-party developers to build related services that work within DingTalk and help support different business functions for SMEs. For example, there is a travel app that books and pays for plane tickets, rather than employees paying first and expensing later. Hangzhou-based restaurant chain Chuan Wei Guan, which has 1,500 employees at its more than 20 stores across China, uses an enterprise resource planning app built for DingTalk that manage the sourcing, inventory and sales of its kitchens nationwide. So far, 30,000 certified developers are working on and delivering apps to the Open Platform.
"We need to develop services to meet the changing demands of SMEs as they grow from 100 employees to teams of 1,000 or even 10,000," said Zhu.