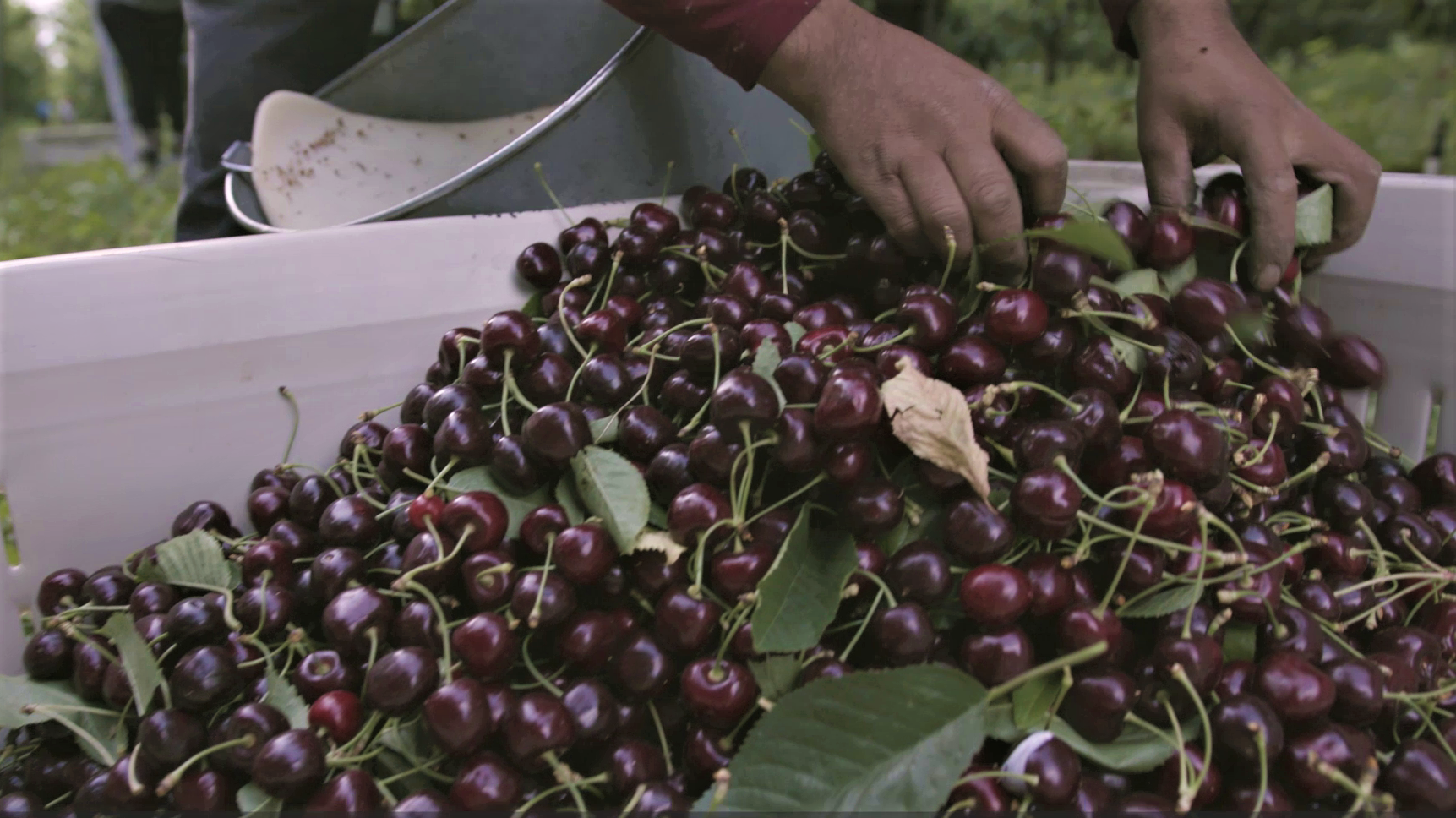 A seed planted at Alibaba Group's Gateway '17 event in Detroit has begun to bear fruit for Domex Superfresh Growers Inc.
Thousands of miles away from its orchards in the Pacific Northwest, the U.S.-based fruit company's cherries have been flying off the shelves of Alibaba's Freshippo supermarkets in China.
It all started with some observation and conversations at Detroit's Cobo Center, where Alibaba hosted a two-day event in June 2017 to educate U.S. small and medium-sized enterprises on China's retail and e-commerce.
"Someone sent me an invite from China to Alibaba's Gateway '17 'Ķ It was right in the middle of cherry season," said Jeff Webb, Domex Superfresh Growers' director of international business development. "The purpose of the Gateway '17 was more or less a fact-finding mission for us 'Ķ My goal was to discover the future of Alibaba and our future with this type of growth pattern. I wanted to expand our future with China as a country. Alibaba is a very big part of China and that is going to be our future."
The facts Webb found led him to China about a year later, where he toured a Shanghai Freshippo store. The store's business model, which combines retail, warehousing, restaurant and fulfillment center, impressed and intrigued him.
WATCH: A tour of Alibaba's Freshippo supermarket
"Going through one of their large stores was fantastic. That sold me," said Webb.
Back then, Freshippo had only a handful of stores. Just two years later, it has more than 200, and Superfresh Growers' cherries are now sold in 54 of them.
Superfresh Growers was formed in 1981 by fifth-generation farmers who have tilled the Pacific Northwest's soil for over 125 years. The brand isn't new to China, having sold fruit there for the better part of a decade, but Freshippo's innovation, along with strong ties developed over years with a buyer, convinced the American company that this was the right time to partner with Alibaba.
"Partners like Freshippo and Alibaba serve customers in all channels, including e-commerce, B2B and retail stores," said Webb. "Freshippo stores are amazing, loaded with technology, focused on premium products and specializing in fresh offerings. The stores are lively, fun and entertaining. We think these attributes are a great match for our premium products and company culture."
Superfresh Growers' company culture centers on sustainability of resources, balancing modern science and technology with Mother Nature. It grows fruit both organically and conventionally in the Pacific Northwest and employs modern, responsible horticultural practices to ensure top-quality fruit and a safe working environment for its 1,000-plus employees.
The cherries Superfresh Growers farms from its 9,000 acres are highly perishable, but the company knows more than a little bit about the logistics of moving them rapidly around the world. It grows, packs and ships over 60 million pounds (27 million kilograms) of cherries a year.
WATCH: Bringing Superfresh Growers' cherries to Chinese consumers
"The cherries make it all the way from our orchards in Washington State to the shelves of Freshippo within 48 hours," said Webb. It's a chilly odyssey from farm to table, with the imperative being to maintain the cold-chain process throughout.
Overall, about 30% of Superfresh Growers' cherries, blueberries, apples, pears and apricots are exported overseas, including to Canada, Mexico, Central and South America, Southeast Asia, Australia, Europe and China. The company expects that percentage to rise to 40%-45% in the next several years, with China being of particular interest.
"We definitely expect to grow our business with China, especially for our main product lines of apples, cherries and blueberries," said Webb. "China is one of the top-four international markets for the Northwest cherry industry. Superfresh Growers generally will sell approximately 5% of its production to China."
Superfresh Growers' partnership with Alibaba only began toward the tail end of this year's cherry season, but already the prospects are tantalizing. Webb said he envisions a future where his company can supply Chinese consumers with fresh fruit year-round through Alibaba platforms.
"Chinese customers have a passion for premier products like Northwest U.S. cherries, apples and blueberries," said Webb. "This is only the beginning. Alibaba gives us access to millions of people in many channels: e-commerce, retail, B2B. We are optimistic that our partnership will expand tremendously over the years."
Sign up for our newsletter to receive the latest Alibaba updates in your inbox every week.