The Chinese drama "Dying to Survive," co-produced and financed by Alibaba Pictures and movie studios Beijing Culture and Dirty Monkeys, held on to the top spot at the China box office for the second consecutive week with an estimated $160.3 million in ticket sales between July 9-15, according to industry watcher Ent Group. "Hidden," at number two, brought in $44.5 million.
The movie, about a man smuggling inexpensive medications for cancer patients into China, generated $183.4 million in sales during its four-day open, starting July 5. It was the second-biggest earner globally that weekend after Marvel and Walt Disney's "Ant-Man and the Wasp," according to Variety. It is already one of the highest-grossing films in Chinese cinema history, outpacing international blockbusters such as "Avengers: Infinity War" and "Jurassic World."
Based on actual events, "Dying to Survive" tells the story of a shady health-supplements seller who smuggles unapproved generic drugs from India to China to help leukemia patients who can't afford the brand-name medications offered by local hospitals. The real-life inspiration for the movie, Lu Yong, was arrested in 2013, but authorities dropped the charges in the face of a public outcry over the high cost of prescription drugs. The government eventually made the brand-name cancer medications more affordable by adding them to national health-insurance programs.
China's box-office sales are among the fastest-growing in the world. The country is expected to surpass North America in 2020 as the world's biggest film market in box office revenue and audience numbers, according to consulting firm Deloitte.
Meanwhile, appetite for homegrown titles has been expanding. Domestic films accounted for about 60%, or RMB 19 billion (US$2.84 billion) of the total RMB 32 billion, of box office revenue in the first six months of the year. That was an increase of 39% from the same period in 2017, reported China's Ent Group.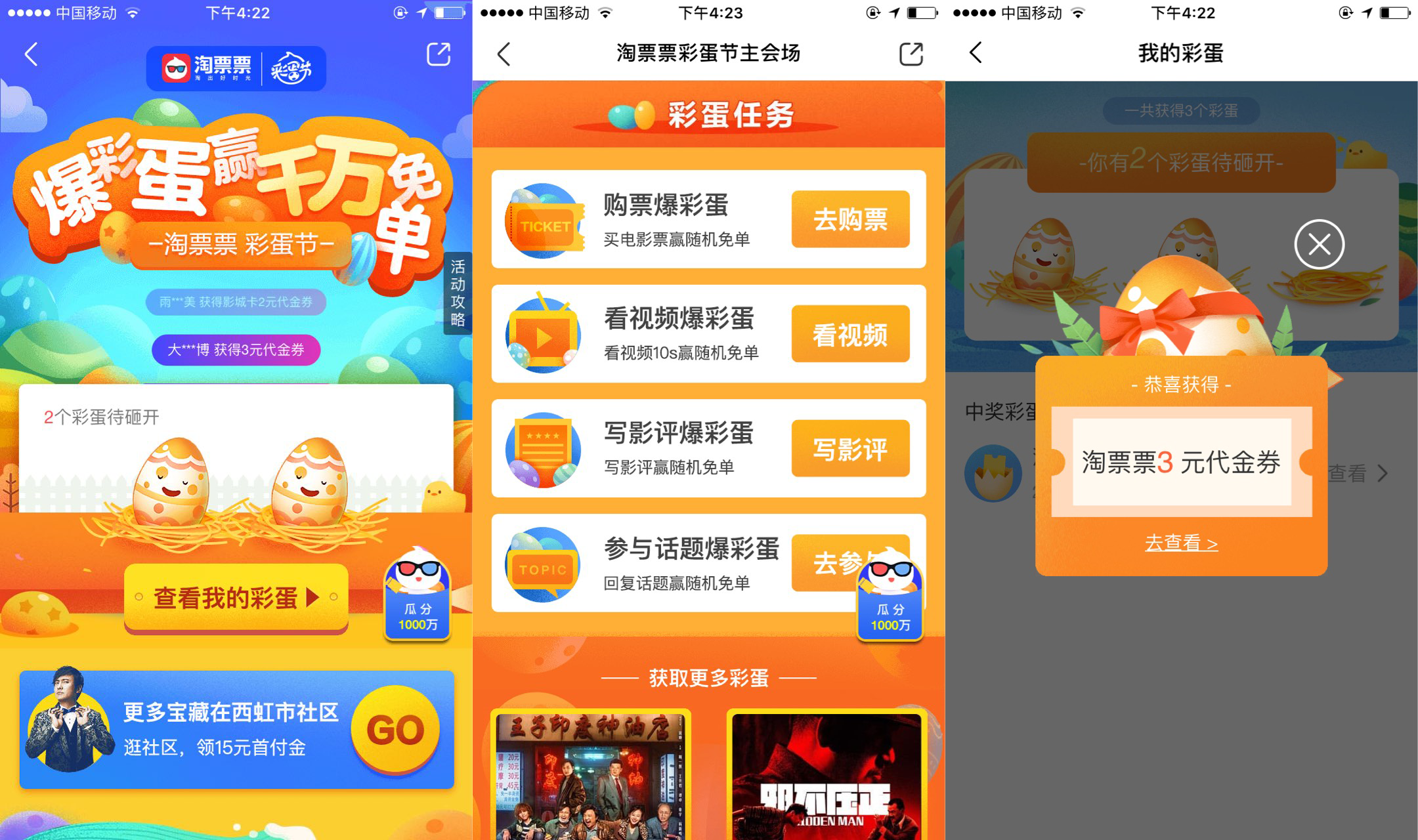 To rev up ticket sales for summer films such as "Dying to Survive," Alibaba Picture's online movie-ticketing platform, Taopiaopiao, launched a marketing campaign where users can collect and crack open "Easter eggs" to get cinema ticket vouchers worth a total of RMB 10 million. To get the eggs, moviegoers log into the ticketing app, watch trailers and leave reviews. They can also play interactive games and share the campaign with friends.
Alibaba Pictures also attributed the movie's success to promotions across Alibaba Group's broader ecosystem of e-commerce and media properties, including digital Alipay wallet, video-streaming hub Youku and online marketplaces Taobao and Tmall. Alifish, Alibaba's merchandising and licensing platform, produced custom-branded tissue boxes for movie-goers watching the tearjerker.
This summer will also see the release of other titles backed by Alibaba Pictures, including domestic comedy "Hello Mr. Billionaire" and the animated sci-fi movie "Next Gen," both slated for release in the coming weeks.