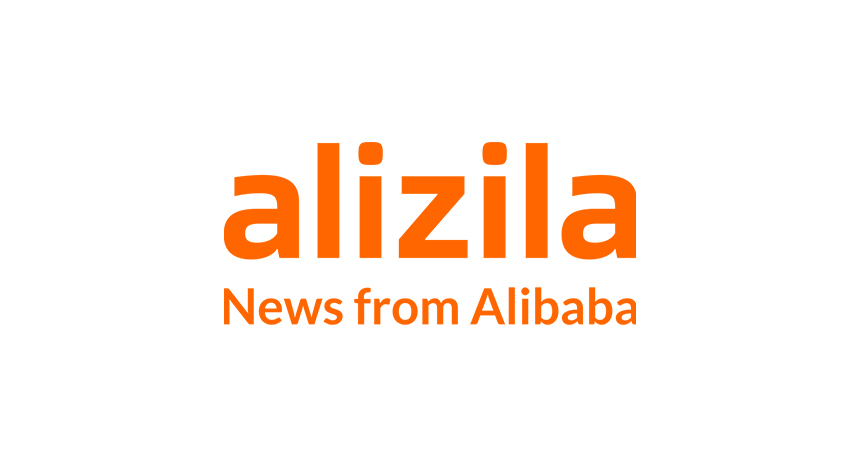 Every brand needs converts: people who make the transition from browsers to buyers. In e-commerce, conversion is also a key metric by which to analyze your store's performance. If your marketing strategy is working you'll have plenty of traffic, but what percentage of those visitors make a purchase—the conversion rate—is the true measure of success. After all, there's no point in getting people through the door if they're not going to buy anything. The best online retailers are constantly fine-tuning their sites, looking for ways to get more browsers to check out and move the needle on their conversion rate. Here are seven tips for maximizing yours.
1) Polish your landing page. Is your homepage working as hard as it could be? No page on your site is more important than the one people first land on. If they turn right around and leave the store the only metric you'll see rising is your bounce rate, so your homepage needs to have appealing content that makes people want to stick around. You also need to make it clear where they go next, so don't let bells-and-whistles web design get in the way of clear navigation. Put a search bar in an obvious place and make it ever-present as customers move between pages.
First impressions also count. If you want to earn a new visitor's trust, showing your location and a phone number near to your logo can help. Your hometown may be irrelevant in the Internet age, and customers may never call, but seeingcontact informationcan put them at ease. Finally, never make a secret of your selling points. If you have a sale on, show it. If you offer free shipping or no-quibble returns, shout about it. Addressing these potential pain points for customers up front will put them in the right state of mind to start shopping.
2) Understand color psychology. If you know red means stop, green means go, and yellow and black send a warning, then you already get how to read the signs behind color psychology. If you picked a color scheme for your store because it looked pretty, you may want to re-examine the palette with a harder head. Women and men both love blue and green, but while the ladies also favor purple, gents abhor it. So dump the regal tones from your menswear site. Guysdo love black, which also connotes luxury, but blue is the hue everyone trusts the most—so consider using it on your sign-up or payment pages. Bright colors such as orange can be overwhelming but also denote energy or fun for the right brand. Bold tones are best used for a call to action, however, such as your Add to Cart button. Green is a popular choice but, despite it being a warning sign, the world's biggest online retailer Amazon.com favors yellow. Just never downplay your buy button by dressing it in drab grey or brown.
3) Employ A/B testing. Want to know for sure which color works best? Or whether changing the size, shape or position of your Buy Now button will up your conversion rate? A/B testing tools help you try out new designs and see if they work better. Rather than run one design for every customer one week and another design the next, A/B testing lets you try out both side by side. A set proportion of traffic can be sent to your existing page design and the rest funnelled to your new one, so you can see which works best independent of external influences such as the date, weather, or what's on TV. It's not only about buttons, you can try out any number of changes. Perhaps for clothing retailer the secret sauce is a clear link to your sizing charts in just the right spot. Experiment and see which tweaks drive up your conversion rate.
4) Accept more payment methods. The more payment options you offer, the more likely you'll make a sale. While that sounds obvious it's frequently overlooked. In the U.S., PayPal makes up an estimated 20% of all e-commerce transactions, so if you don't offer it you could be missing out on a lot of sales—especially as high profile data breaches make customers more wary about giving out their credit card details online. PayPal isn't king in all markets, however. If you're doing business in other countries check what payment methods are most popular there. In Japan websites offer the option to buy online and pay in person at the konbini, or convenience store. In China, Alibaba Group's Alipay system is used in around half of all transactions.
5) Show you can be trusted. While you're addressing your payments page, get groups that represent security and good business practices to validate you, and then display their logos prominently. Studies by McAfee and VeriSign (admittedly both of which have a vested interest) show that online sales can increase by over one third if familiar trustmarks are shown. Remember to use the logos of Visa, Mastercard and any other payment method you use, too. The trust people have in those brands will rub off on your site.
6) Prevent abandoned carts. One of the most effective ways to increase conversions is to target customers who start shopping but never finish. Forrester Research claims that only 3% of customers buy from a site on the first visit. Of the remainder, 71% put at least one item into the basket but never complete checkout. People abandon their shopping carts for many reasons, but 65% do so because they simply aren't ready to buy yet. It follows that targeting these customers can pay dividends down the line.
Many customers use shopping carts as 'wish lists', so using persistent cookies to keep those lists intact is a must. That way when they return their partially filled cart is waiting for them. Cookies can also help you direct display advertising toward them as they visit other sites. Studies show that customers need be exposed to your brand around half a dozen times before they're comfortable making a purchase, so showing them your ads after they've been to your store—a tactic known as remarketing—could be the impetus they need to come back and buy later.
Another trick is using exit-intent technology to sense when a customer is about to leave your site and display a pop-up message to them before they head for the exit. This could be the option to sign up for your newsletter to get exclusive offers (again giving them a reason to return later), or a discount if they check out within a certain time. With 44% of respondents in Forrester's survey saying they abandoned their cart because of high postage costs, a sweet deal on shipping could be just what they're looking for.
7) Create scarcity. Another great exit-intent overlay is to tell shoppers if the items in their cart have almost sold out. It's a trick you can also deploy across your store to generate a feeling of scarcity—and boost conversion rates as people rush to snap up the last units. Display text such as "Be quick – only 3 left at this price!" next to your buy button and see if it helps drive up your conversion rate. While no one wants to be told you're out of stock once they reach the checkout, telling them you're sold out on the product page can work to your advantage as well. Simply offer them the option to be alerted as soon as you get new stock in and you'll get the customer's e-mail address along with explicit permission to contact them again. A targeted e-mail with the good news that their product has arrived should mean a slam-dunk sale: and one more convert to your brand.