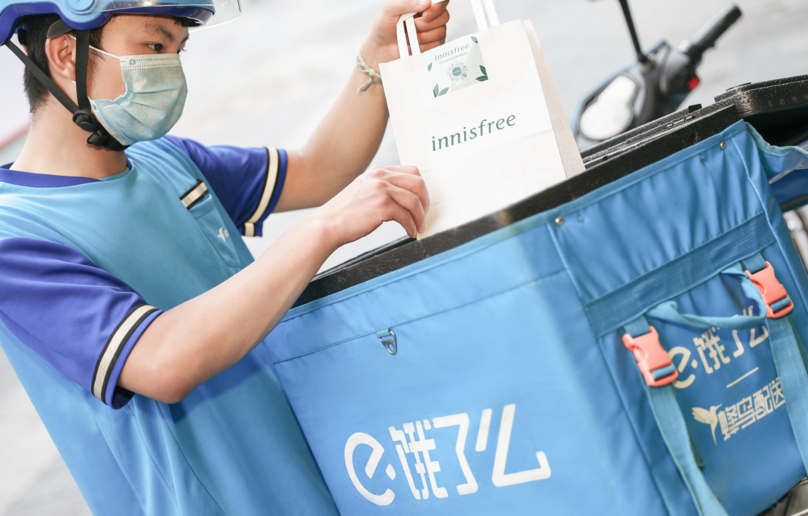 Alibaba Group's Ele.me unit said Friday it is upgrading its platform to offer Chinese consumers expanded door-to-door services and wider product selections in addition to the meal deliveries on which its original business was based.
Ele.me now offers both food and non-food deliveries. On July 17, a new version of the app will also include upgraded features, such as personalized recommendations, live and recorded video content from participating merchants and an improved membership program with added benefits.
"Ele.me continues to focus on creating value for consumers as well as optimizing and innovating our business in response to customer needs," said Wang Lei, CEO of Ele.me. "This comprehensive upgrade will ensure that Ele.me remains close to our customers by helping them to digitize and offering more intimate service to their consumers while also broadening our scope beyond food deliveries to become the most comprehensive platform service provider in the growing on-demand economy."
WATCH: What Is Ele.me?
Since the outbreak of the Covid-19 pandemic, door-to-door delivery has become an essential service for many Chinese households. Orders of both food and non-food products grew tremendously, leading an increasing number of merchants to start offering online delivery through Ele.me to serve their customers during the crisis. Even as the effects of Covid-19 have subsided, merchant numbers have continued to grow. In June, the number of merchants on the app increased by 30% year-on-year, with the fastest growth in non-restaurant sectors.
Ele.me has expanded the categories and items for delivery to include beauty products, books, flowers, baby-care products and toys among other products. Consumers also have the option to book various local door-to-door services through the app, including manicures, pedicures, housekeeping and cleaning services. The new app can also schedule recurring deliveries and services for every seven, 15 or 30 days.
As part of its app upgrade, Ele.me will leverage interactive content and personalized recommendations to bring merchants closer to their consumers. It will also push out more short videos and food-related livestreams. These features, which debuted on Ele.me last 11.11, will continue to play an important role in its user-engagement strategy. The in-app discovery function will be even more personalized to help inform users with recommendations on their next purchases.
A revamped point-based loyalty program also offers more perks to users. Members can gain points every time they use Ele.me to place orders and the points can go toward redeeming digital vouchers and discounts for future purchases.
Ele.me will continue to boost its retail delivery service offerings so consumers can find whatever they need and improve the quality of their lives through the app, said Wang.
Sign up for our newsletter to receive the latest Alibaba updates in your inbox every week.