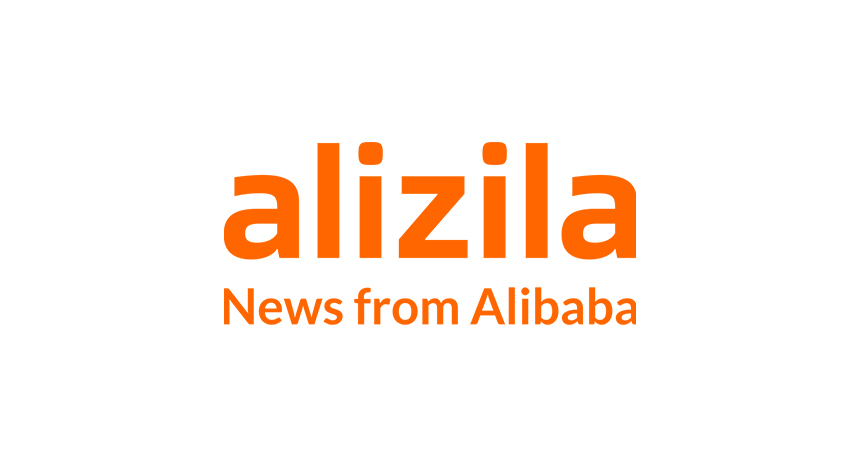 When business partners and clothing designers Joshua Hupper and Huang Qiaoran founded clothing line Babyghost in Manhattan a year ago, they knew from the outset that they wanted to sell in China as well as the U.S. But how could a small start-up reach the mainland's vast and fast-growing audience of trendy young consumers?
The duo got their clothes into one multi-brandstore in Beijing, but Hupper, fromNew York, and Huang,a native ofShandong province, were after wider exposure. As she contemplated business strategy, Huang remembered passing by her old college campus in Shanghai a few years ago. "At the time, I was shocked to see how many delivery people were going in and out of the dorms"dropping offpackages ordered online, she said.
Shortly after launching their brand, Hupper and Huang, who have both interned for Diane von Furstenberg, opened an online store on Taobao Marketplace, a vast shopping website that controls about 90 percent of China's booming C2C e-commerce market, according to a report published by Macquarie Capital Securities in November.
"So many people, especially young people interested in new styles, shop online. It's a great starting point for young designers," said Hupper.
Babyghost is part of an advance guard of small foreign businesses that are using e-commerce to test the waters of China's consumer market. In the past, setting up shop in China meant establishing bricks-and-mortar stores, hiring sales staff, launching advertising and marketing campaigns—a hugely expensive undertaking that only large multinational retailers could afford. While e-commerce poses difficulties of its own, the relatively low start-up costs and long reach of the Internet means in China it's becoming the path of least resistance for a handful of smaller foreign companies that are willing to sort through the obstacles.
The business case for SMEs is certainly compelling: Retail sales in China grew 14.1 percent year-over-year to about $2.7 trillion in the first 10 months of 2012, according toChina's National Bureau of Statistics. While e-commerce represents a small portion of the total, the country's online shopping population, of about 200 million already rivals that of the U.S. and is growing fast. Establishing an online storefront theoretically means businesses can sell to consumers throughout the country, rather than just those within a small radius of bricks-and-mortar outlets.
After opening a Beijing flagship store and getting her products into other retailers there and in Shanghai, French designer Amelie Peraud opened a Taobao shop last year to get more exposure for her children's clothing line, Tang' Roulou. Created in 2004, Tang' Roulou's cuts and patterns are inspired by Peraud's travels in China and what shesees daily in Beijing hutongs, such as children wearing homemade clothing created by mothers and grandmothers. "It's a taste of how foreigners see Chinese culture," she explained.
E-commerce is often viewed as competition for physical stores, but Peraud sees the two as complementary. "We chose to go on Taobao so that we could reach people who can't come to our retail locations. Now we've found that sometimes customers find us first on Taobao and then come into our stores to buy what they want in person." Peraud estimates about 20 percent of the company's income is currently generated through the online shopping platform.
Hupper of Babyghost notes that foreign companies must adapt their businesses to Chinese consumers. They tend to be more discriminating and vocal than online shoppers in the U.S., who are accustomed to pointing and clicking without any assistance. Chinese e-shoppers, on the other hand, often demand online interaction with retailers. "Having live, virtual shopkeepers is a key advantage on Taobao," Hupper said, "because our customers in China like to talk to us, whether it's to ask questions or complain."
Payment methods and logistics networks also differ from those in the West. Huang and Hupper said they wish they could simply send their U.S. customers to their Taobao shop but can't because there is no English site and the platform doesn't accept credit cards issued in the U.S. Babyghost's owners plan to launch their own stand-alone, English-language website to cater to international demand.
Reliable package delivery is not a given in the country's smaller cities; as a percent of GDP, logistics in China cost 18.1 percent, compared with 9.5 percent in the U.S., according to a report published by McKinsey & Co. in July. Some small retailers outsource to third-party delivery companies. Tang' Roulou, for example, uses Shunfeng Express, one of the country's largest shipping services.
Other businesses have developed their own in-house delivery services. Pantry's Best, a bakery started by Illinois-born Mark Huetsch and Beijing local Liang Wang in 2009, sells American-style pies in Beijing and Shanghai through Taobao, their own website and shops in both cities. Since the company sells freshly made food, timely delivery and proper handling of the goods is vital, said Shao Nan, communications manager at Pantry's Best. "We have all our products, including those ordered online, delivered by our own teams so that we can ensure the highest quality of service," she said.
Even as business owners wait for payment and logistics issues to be resolved, the country's e-commerce industry is in no way slowing down. McKinsey estimates that by 2016 there will be 351 million online shoppers in China, clicking in revenues of up to $348 billion. "It's really still one of the best ways to start a new business," said Hupper.