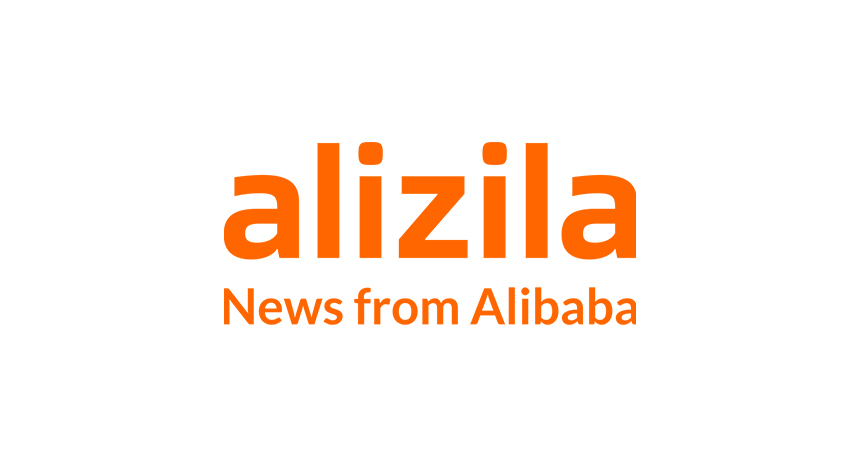 China is set to become the world's largest consumer market by 2015 with more than $5 trillion in retail sales, according to senior Chinese government officials. Major Western multinationals such as Apple and GM already know how crucial China is to their future growth, and despite the complexities of selling abroad, smaller brand owners are figuring out how to tap into the PRC as well. Alizila recently spoke with successful China-based importers about how to position your brand to target the increasingly sophisticated Chinese consumer. Here are some key lessons from that conversation:
Joe Eberling, founder of Funbox China, has imported outdoor gear like Smith snowboarding goggles and Element Skateboards into China since 2002. He advises that new entrants not try to shift their brand's home-country image in an attempt to satisfy some vaguely defined notion of what appeals to Chinese shoppers. "A brand is like a person, you can never change somebody's personality," Eberling says. "Some brands come to China and change their image and they end up being untrue." Consumers are suspicious of sellers they don't know well, partly due to numerous food and product-safety scandals and because the country as a whole is a low-trust society. A brand that is able to present itself as authentic and true to its roots has a better chance of success.
Don't treat China as one market.
China has more than 1.3 billion people and is the world's third-largest country by area. Consumers in the developed southern and eastern provinces of Guangdong and Zhejiang have vastly different tastes and spending power compared to the consumers from the emerging regions of central China like Henan and Hubei. Moreover, spending in the interior of the country is increasing at a faster pace than it is in wealthier coastal areas, according toa report from Alipay, the country's largest e-payments provider. "China is not a single market," Eberling says. "Most people here don't consume products that they don't need for their daily survival. The China market is a very fragmented market in terms of trying to segment consumers."
Rui Chen, co-founder of RCHC, which imports Kettle Chips, Pringles and other Western snack products into China, says he takes into account regional tastes when deciding which products to sell in specific areas. For example, Chen markets Kettle Chips, which cost more than domestic brands, only in upscale supermarkets in wealthier cities such as Shanghai and Beijing. He sells his imported beverage products, such as Starbucks bottled Frappuccino drinks, more widely in convenience stores across China. Already ubiquitous in the United States, Starbucks is fast becoming a popular middle class brand in China, which is expected to surpass Canada as Starbuck's second largest market by store count and sales in 2014. The company's bottled drinks entered the Chinese market in 2007 and are sold between RMB 18 to RMB 22 for each bottle, cheaper than a regular Frappuccino at a Starbucks store.
Build an e-commerce sales channel.
China's e-commerce market hit RMB 1.85 trillion ($306 billion) in terms of gross merchandise value in 2013, according to iResearch statistics. This is equivalent to 9 percent of China's total retail sales for the first 11 months of the year. By 2015, Bain & Company predicts that China's e-commerce market will be the world's largest at RMB 3.3 trillion ($545 billion) in terms of transaction value. This makes online sales a promising and cost-efficient channel for retailers looking to expand their reach.
Chen sells his products mainly through distributorship agreements across China and through e-commerce platforms like Alibaba Group's Tmall.com and Walmart's Yihaodian. Chen says he is seeing more of his sales come through e-commerce and expects online sales to surpass brick-and-mortar sales over the next few years. "Last year brick-and-mortar sales were about 70 percent and e-commerce sales were about 30 percent," he says. "This year e-commerce sales will be much more. It could grow anywhere between 40-50 percent of our sales."
Use the Internet to promote your brand.
Companies need an online presence not just as a sales channel but as a way to engage with customers, according to a recent a Boston Consulting Group report. BCG found that half of all Chinese Internet users (China's online population is larger than the entire U.S. population) say information they gather online is their most trusted source of information; at least 25 percent of Chinese Web surfers say they do product research online before buying offline. Establishing a storefront on high-traffic Chinese online marketplaces such as Tmall, the country's largest B2C shopping website, should be part of any strategy to raise brand awareness in the PRC, says Chen.
If your brand or product is new in China, spend the time and money to hire the right people who can help introduce consumers to your products' strengths. When Eberling first started importing Osprey Packs and skateboarding gear into China, the country's outdoor and skateboarding industry was still nascent. Eberling had to train staff to educate consumers about the product and the skateboarding culture in order to grow the category. Consumer education is particularly important in the luxury and wine segments. Big brands like LVMH, which has invested millions into opening stores across China, holds numerous exhibitions and hires specialists to educate Chinese customers on the different leathers used in their bags and the heritage of the brand. "The way we do our selling is through education and finding commonalities with our customers," Eberling says. "We don't thump our chest and expect people to buy our items because we are a big brand in some other country."
Know which imported products work.
Although imported food products, baby products and cosmetics are sought after in China because consumers are wary of the quality and safety of many domestic brands, not every product is guaranteed to be successful. Chen says you also have to take into account pricing and whether you are competing with other, cheaper foreign brands. For example American boxed milk is less popular and doesn't sell as well in China due to stiff competition from cheap and more widely available Australian or New Zealand boxed milk, Chen said.
Demand for niche products is growing.
Just because you sell a niche product does not mean you should avoid the massive China market. As Chinese consumers become more sophisticated in their tastes, importers can succeed by bringing in niche brands. "Chinese consumers are looking for ways to express their individuality and for some smaller up-market European brands that are not as well known, this may represent an opportunity for them," says Torsten Stocker, a Hong Kong-based partner for consumer goods and retail atA.T. Kearney. Niche brands are already succeeding in the luxury end of the Chinese market. Analysts cite the example Moncler, a French maker of expensive outdoor jackets that has a growing and healthy business in China despite not being one of the top-tier luxury brands.