Allbirds, the San Francisco-based startup whose eco-friendly shoes have become staples in Hollywood and Silicon Valley wardrobes, just marked a full year since opening its first store in China. The brand had been steadily expanding in the market – even making its debut at Alibaba's biggest annual event, the 11.11 Global Shopping Festival.
Then the coronavirus struck, and Allbirds, like many others, had to brace for the impact. We recently caught up with Erick Haskell, the president of international at Allbirds, in a video interview to discuss how the business is adjusting to the changes brought on by Covid-19 and what he thinks would become the new normal on the other side of the lockdown.
This month marks Allbirds' one-year anniversary in China and on Tmall. What were some of your biggest milestones and learnings in the market in the past year?
One of the things we learned early on was how critical the role of education is when you're launching a new brand in China, especially when your product is so differentiated. Making shoes out of wool and trees and being a values-driven company that puts sustainability first-and-foremost is something really new to the market. We knew we couldn't rely solely on traditional marketing means. This meant doing a lot of grassroots efforts and really finding ways to authentically connect with our consumers. Although labor-intensive, when you speak about issues that matter to consumers, it allows us to reach them in a really impactful way.
About six months after our launch, we did a comprehensive study of what Chinese consumers were thinking about our brand. What we heard repeatedly from consumers was that they viewed our shoes as a new technology, an innovation. They wanted to hear about the innovation involved in making Allbirds' shoes and our natural, sustainable materials. Though it is massively innovative, it just wasn't a way that we had spoken to consumers. That was a big "aha" moment for us locally, and we realized that when we talk to Chinese consumers about Allbirds to really position us as an innovative company.
As China was the first country hit by Covid-19, how has Allbirds managed its business on the ground? What are some of the innovative tools you have been using to engage with consumers?
We started to see momentum build in our business as we went into the Chinese New Year. We felt like we were really starting to connect with the Allbirds consumer, and things were going extremely well. Then we went into the holiday that was majorly disrupted by Covid-19, and like every brand, we were forced to make changes. We have four brick-and-mortar stores in Shanghai, Beijing, Chengdu and Guangzhou. First and foremost, we care about the health of our team members and made sure they were safe. As regulations tightened up, traffic at the malls virtually went to zero, and our store employees pivoted from dealing with consumers directly in the retail space to supporting e-commerce fulfillment, most of which came from Tmall.
We also realized opportunities to use technology to engage with consumers even more during this time. We had a lot of people contacting our customer-experience team in Shanghai, mainly via online chat, and thought it would be interesting to connect consumers and our store staff in real time over video. We used various technologies, including technology from Alibaba, so when consumers asked questions of a certain nature – like "What do I wear Allbirds shoes with?" – that would prompt the customer service team to ask if they'd like to speak to someone in the store through video chat. Consumers could then see what our staff were wearing with their Allbirds as well as our different shoes and colors. Pre-Covid-19, that may not have been an option because there would have been too many consumers in our stores. Now, we're trying to figure out operationally how to preserve this feature when the stores become busy again.
WATCH: How Allbirds brought its message of sustainability to consumers in China
Can you tell us more about what Allbirds has been doing to support the community amid the pandemic?
When we were at the peak of the crisis in China, our team noticed a Tmall consumer was buying our shoes for frontline medical staff in Wuhan. These workers had to be on their feet nonstop and the consumer wanted them to have comfortable shoes. It was so inspiring that we decided to ship additional shoes to a hospital in Wuhan, hoping to help some of these doctors who were so selflessly serving patients.
Then the crisis really started to pick up in the U.S. with some severity, just as China was coming out of it. The team decided to launch a program, initially donating about $500,000 worth of shoes to U.S. healthcare workers, and later for the National Health Service in the U.K. After prompts from our community on social, we expanded to a "buy-one-give-one" program, where customers could help us donate additional shoes to those on the frontlines. At this point, our community has helped us more than double our initial contribution, leading to a donation of over $1 million worth of shoes to healthcare workers globally .
How did your learnings in China during the outbreak change your business? Has it helped shape Allbirds' measures in other parts of the world?
We're starting to see that consumers are more focused on their health, wellbeing and fitness. China had been trending in that direction already, but this has made people so conscious about the importance of things like our families and health. I remember after the 2008 earthquake in Sichuan, feeling that the consumers in Sichuan came out of that experience with such a different psyche and outlook on the world. We feel very strongly that something similar is going to happen coming out of Covid-19.
Based on what you've experienced in China, what practical advice can you offer to other brands and retailers who are navigating their businesses during this unprecedented time?
We've been well-served as a company globally, but also in China, just by really listening to consumers. The more you can be in touch with them, the more flexible and nimble you can be if tides shift. We're lucky because we deal with our customers directly, and Tmall of course helps us in a great way.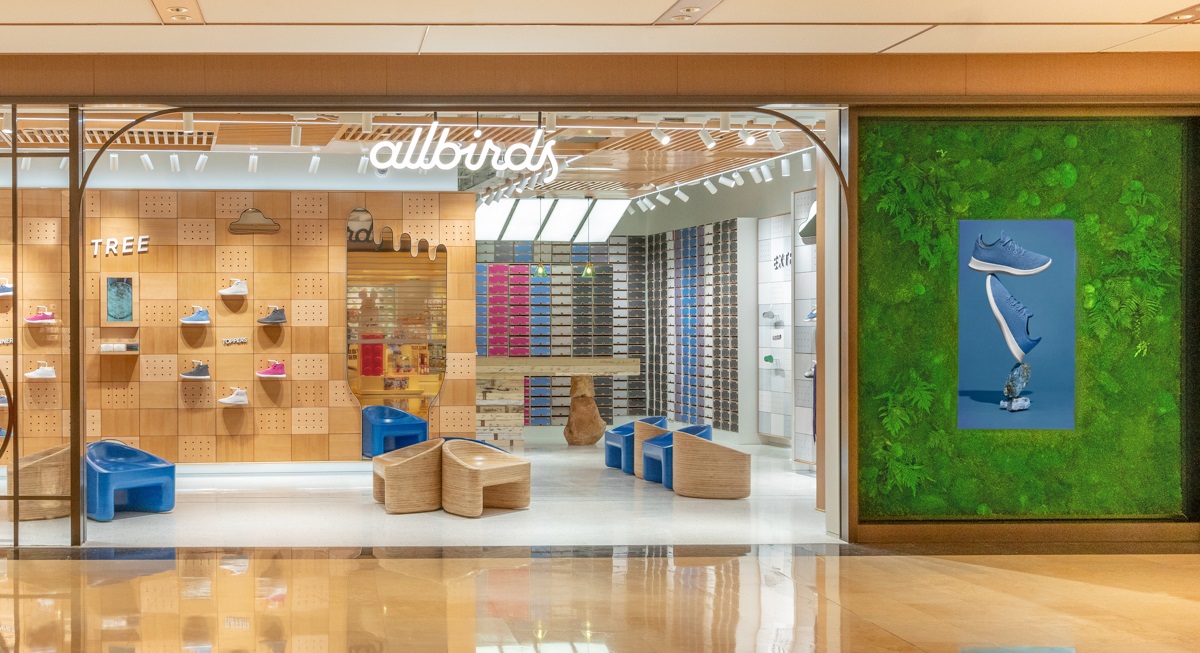 From day one we have been determined to build strong omnichannel capabilities. I wish I could say that I was a visionary and I had set it up and prewired all that to deal with a situation like this, but it wasn't at all. The decision was customer-centric: consumers want to deal with a brand in a holistic way. They want to be able to recognize the brand across multiple channels. The fact that we had built the technical infrastructure served us well and accelerated the ability of our store staff to directly communicate with local customers about what was available.
E-commerce has been critically important for us, and being able to fulfill from our retail spaces was something that many brands were not able to do seamlessly. In this world, where we can be struck by crises – it can be a health crisis or a financial crisis – keeping that flexibility and ability to work across channels is just so critical.
How do plan to celebrate your one-year anniversary of launching in China?
We launched our one-year anniversary last week, and had special things planned like free green shoelaces with online orders, or free cookies and plants for visitors to our retail stores. These had a bit of a tie-in to Earth Day, which is the most important holiday at Allbirds.
One of the most exciting things and something we've put a huge amount of effort into is we announced our Carbon Footprint initiative. Last year, we did a detailed study and looked at not only the manufacturing but our supply chain, offices, sales, and marketing activity – everything. From this came a figure: the actual amount of carbon we as a company put into the atmosphere. Through third-party partners and our self-imposed Carbon Tax, we have committed to offsetting any carbon emissions we create to zero by financially supporting projects that remove carbon from the environment, like planting trees.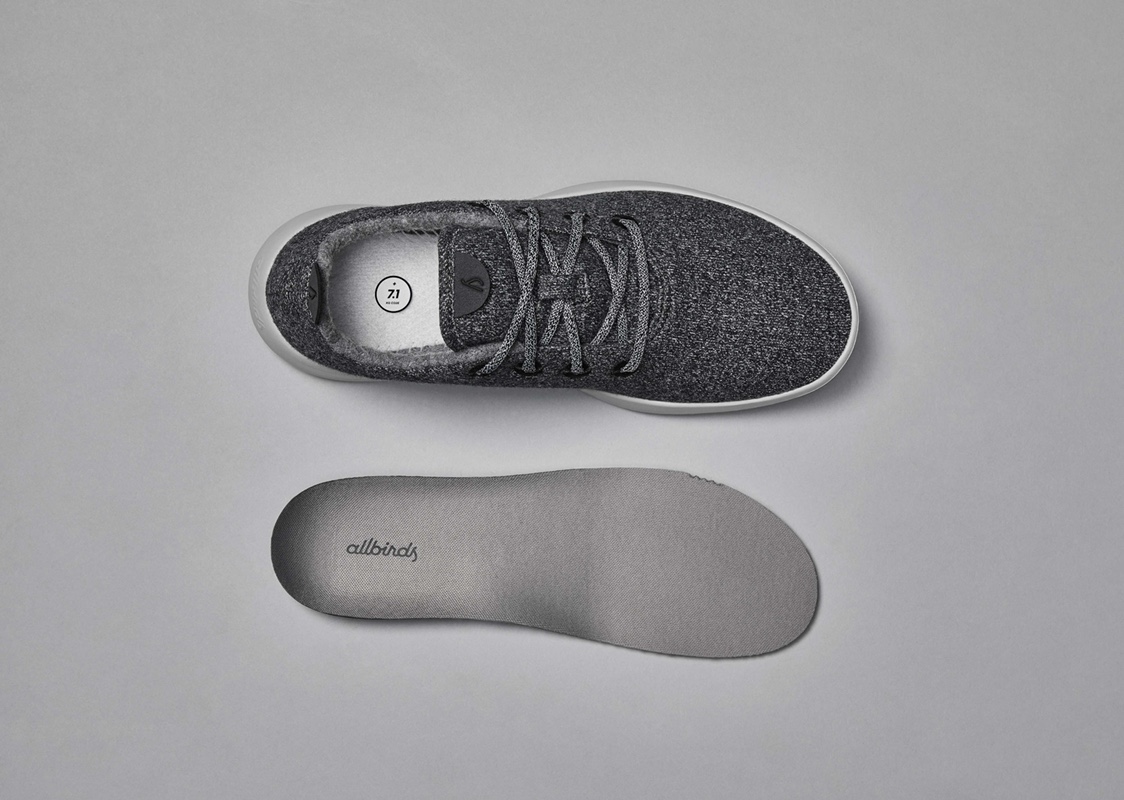 To go one step further, we have shared the carbon impact of all of the products we produce. If I think back to when people started to take their health seriously, that's when restaurants began publishing calories on their menus. We want to do something similar. It's a simple way for consumers, when they're making buying decisions, to start thinking about how much carbon that shoe is putting into the environment. With every product release, we'll try to get that number lower and lower. Our goal is to, one day hopefully, get that number to zero . But until we do that, we want to measure it so we can accurately offset it.
What is your outlook for 2020?
The fact that Allbirds is a digitally native company – e-commerce is still the overwhelming part of our business globally – has allowed us to continue to operate. Though most of our physical stores around the world have closed, our consumers are familiar with buying Allbirds online, so that allowed us to maintain fairly normal operations. That's been helpful and one of the reasons why we're optimistic about coming out of this crisis. As difficult as this has been, it will get people to be much more focused on health, wellness and a natural, sustainable lifestyle. These are things that Allbirds has always stood for.
Sign up for our newsletter to receive the latest Alibaba updates in your inbox every week.