Nick Mowbray left New Zealand for Hong Kong when he was 18 and lived on a few dollars a day while building the planet's third-most profitable toymaker from scratch.
Now he's on a mission to disrupt the world's personal-care giants and has already turned out best-selling products from shampoos to nappies.
The college dropout's recipe for success is to scan supermarket aisles for brands that have become complacent, drab-looking and overpriced, then attack their market share with the business equivalent of guerilla warfare.
His army includes a cohort of influencers who raise awareness for his stable of brands, including 'Keeping up with the Kardashians' star Khloé Kardashian.
"We have to be faster and more nimble. We have to be better on new media platforms and engage with millennial and Gen Z audiences that are willing to try new things, and we have to scrap," said Mowbray during an interview with Alizila.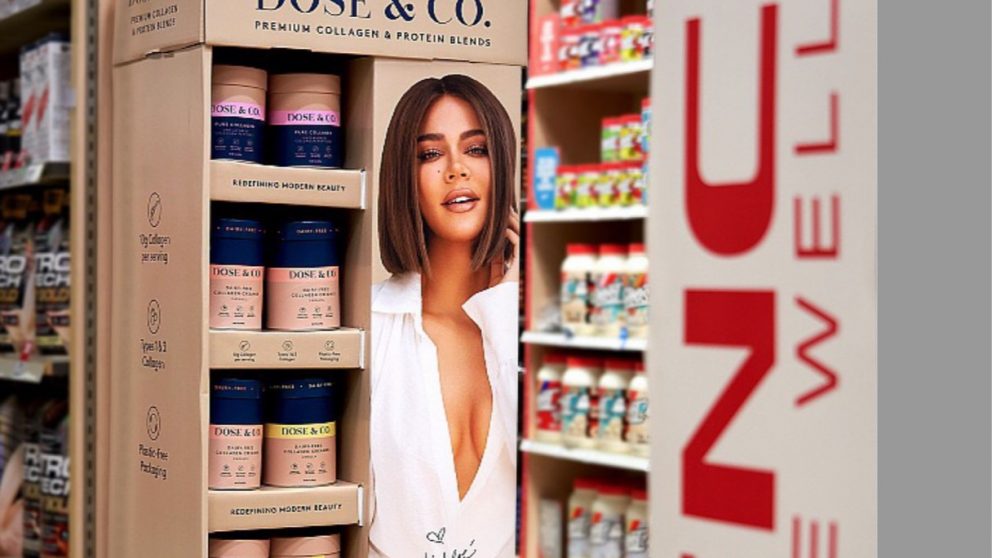 Toy Story
Mowbray left New Zealand in 2003 with his elder brother Mat to live in Hong Kong at a time when China's GDP was growing at an annual clip of 10%, the fastest rate in the world. During these gilded years of breakneck growth, they founded a toymaker in Guangzhou, mainland China, while living in dorm rooms, washing in public toilets and eating junk food.
"We got into China at the right time … there was a huge rise in talent, people and creativity," said Mowbray.
The Mowbray brothers oversaw toy projects that failed and others that were spectacular hits such as Robo Fish and Bunch O Balloons. Now, the brothers' umbrella company, Zuru Group, is generating over US$1 billion in annual revenue and notched up four of the top ten best-selling toys in the U.S. as of June, according to NPD data.
The arc of Mowbray's career has in some ways tracked China's development from the world's manufacturing hub to the planet's largest consumer market. Zuru started by exporting toys from its factories in China and has recently begun to import fast-moving consumer goods into the world's second-largest economy to sell to its burgeoning middle class.
The group's New Zealand-based collagen supplement brand Dose & Co. started exporting to China over Alibaba Group's cross-border marketplace Tmall Global last month. Other brands in Mowbray's stable are poised to follow suit.  
"It's obvious that Tmall is the easy first step for foreign brands to enter a China marketplace," said Mowbray.
As global barriers to free trade rise, spurred by geopolitical tensions and the coronavirus pandemic, some business people are worried. Mowbray for one, sees such obstacles as damaging to global prosperity and he pointed to the snafus in global logistics networks as "massively inflationary".
Taking on P&G
Toymaking is a fast-paced business, with roughly half of the entire product line changing every year. About three years ago, Mowbray began to cast his eyes around for less volatile products to stabilize cash flows.
"I started looking a lot at the macro shifts that were happening around the world, such as the rise of new-age consumers that demand new things from brands," said Mowbray, " Also, the toy market has a cap on how big you can grow."
At age 36 years old, Mowbray is as ambitious and willing to disrupt markets as ever. He latched onto one key stat: 12 consumer goods companies globally dominate upwards of 70% of consumer packaged goods.
"Those companies are often delivering less and less margin to traditional retailers," said the entrepreneur, who smelt an opportunity to shake up the market. He set up Zuru Edge as a unit to house a medley of consumer brands and launched the first one in 2019.
Mowbray clearly doesn't do things by halves: he wants to make Zuru Edge as big as Cincinnati, Ohio-based multinational Procter & Gamble. He has honed in on a handful of retail categories for his onslaught: baby, personal care, beauty, pet food, supplements, and cleaning.
"We're experimenting fast, failing, firing bullets, working out where we can win," said Mowbray on a Zoom call from his home in Coatesville, New Zealand, where he has masterminded the growth of Zuru Edge almost entirely virtually during the pandemic.
He has scored some hits already, particularly in nappies where Zuru Edge became the second-biggest nappy maker in Australasia in under 24 months, according to Nielsen, a market measurement specialist.
We know in a matter of months whether something's going to be successful or not
Unlike typical venture capitalists that give seedling businesses a few years' space before demanding they break even, Mowbray wants faster results.  
"We know in a matter of months whether something's going to be successful or not," said Mowbray, who is now a billionaire according to New Zealand press reports.
Again unlike many entrepreneurs, Zuru has never taken capital from banks or investors, and the Mowbray family remains squarely in control.
Army of Influencers
A killer marketing strategy is critical to building a modern brand and Mowbray has unleashed a blitz of content and an army of influencers as part of his campaign.
He uses über-influencers to create mass awareness, then a tier of tastemakers specializing in areas such as luxury or sustainability, and finally an array of grassroots key opinion leaders.
"I don't think one influencer is enough. You need a rich tapestry of different influencers that reflect different pillars of the brands," said Mowbray.
After Victoria's Secret Fashion Show model Georgia Fowler touted Zuru's shampoo, Monday Haircare, to her followers, it outsold Procter & Gamble's shampoo brand Pantene within three months of launch. Pantene has been a regular feature on supermarket shelves since 1945.
When Khloé Kardashian Kardashian wrote on Instagram that she was attracted to Dose & Co. partly because the packaging was plastic-free the post that attracted 1.2 million "likes."
In China, Zuru plans to engage mega influencer Austin Li to raise awareness for Dose & Co. Although Li, also known as China's "Lipstick King" after selling 15,000 lipsticks in five minutes, will not be enough to crack the world's biggest consumption market.
"We need a whole army of influencers," said Christina Tang, Zuru Edge's CEO of Greater China Business, in an interview with Alizila.
To receive the latest news directly in your inbox, sign up for the weekly Alizila newsletter