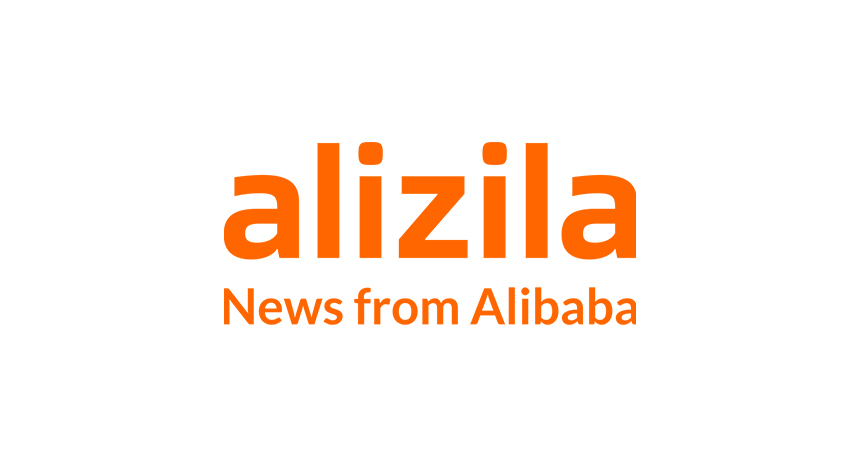 The heat wave that gripped scores of China's cities over the summer was misery for millions, but not for Wang Hui Hui. In April, Wang, 29, started a small company that runs errands for Beijing residents. Since then, his business has been soaring right along with the thermometer.
As temperatures rose above 100 °F, Beijing residents desperate to stay out of the sun have been more than happy to book Wang through his online Taobao Marketplace storefront, paying him a few yuan to fetch take-away meals and medicines, pick their children up at the mall, and handle other routine chores. "More and more people don't want to go out, so my business just keeps on increasing," Wang says, although he attributes this growth as much togeneral lethargyas to bad weather. "I'm up to 100 orders a month."
Welcome to China's so-called "lazy economy," in which affluent urban Chinese–who once had to do for themselves or do without–are increasingly willing and able to outsource their more time-consuming and labor-intensiveeverydayerrandsto ambitious young entrepreneurs willing to do anything for a buck.
We're not talking aboutdry-cleaning establishments and shoeshine stands. China's lazy economy is manned mostly by underemployed, underfunded 20-somethings like Wang, who are using the Internet to bootstrap oddball service-industry start-ups. These concierges-for-the-masses will walk your dog,pick upyour dinner, drive you home if you've had too much to drink, queue to get you a doctor's appointment, sweep the tomb of a dead relative,comfort anaging relative, write a love letter for you, cast a spell on your boss, listen while you curse out your boss, and apologize to your boss. In the lazy economy, no task istoo tedious, awkwardor unpleasant, so long as there is money to be made.
In some respects, this phenomenon is a natural outgrowth of China's ongoing economic development. As the middle-class becomes wealthier and the government shifts the focus of economic growth away from manufacturing, investment and exports to domestic consumer spending, service businesses are playing a larger role in the country's commercial activity. Services accounted for about 45 percent of the PRC's GDP last year, according to government data, up from 41 percent in 2003.
That's a far cry from the U.S., where services comprise about 90 percent of the economy. But this just means that there's plenty of room for the expansion ofenterprises like Liu Bin's Beijing car-hailing service.
Liu, 25, said he got the idea for his business after noticing that the number of car crashes due to drunk drivers were soaring in China's capital. He saw an opportunity for a dial-a-designated-driver service. Tomake it easy forinebriated partygoers to order a car via their mobile phones, Liu opened an online storefront on Taobao Marketplace, the country's largest shopping website.For roughly RMB 100 ($16.35), he'll not only pick your drunk self up and shuttle youhome, he'll bring your car home, too, so you are spared the headache of trying to find it while hung over the following day.
"It is a good business but difficult," Liu says. "Competition is fierce, and some customers will fall deeply asleep in the car and are hard to wake up. In this case, I will have to wait, and sometimes it can be several hours."
Driving services exist all over the world, of course. Far more idiosyncratic service businesses are thriving in Chinabecause giant e-marketplaces like Taobao make it relatively inexpensive for would-be entrepreneurs to experiment with unusual business ideas whenever and whereever they smell demand.Through online listings, entrepreneurs can market highly specialized, and oftentimes highly localized, servicesto thousands and thousands of consumers in China's big cities.
How specialized? When the government last summer enacted a new law requiring relatives of aged family members to attend to the spiritual needs of their elderly kin, including visiting them regularly at their old folks' homes, more than 100 mini-businesses sprang up on Taobao Marketplace whose proprietors offered to act as stand-ins for those unable to comply with the law in person.
For a few yuan, surrogates can be hired to help the elderly with their grocery shopping and housecleaning, or just to hang around so lonely oldies have someone to talk to. This outsourcing of filial duty stirred up controvery on China's social networks, as citizenslamented that younger Chinese were too busy or too selfish to care for their own parents and grandparents. Busy Chinese professionals shot back that they're not too lazy tocare, they just don't have time to manage jobs, children and parents' lives, too.
There's no question that the dwindling of free time in modern Chinese society is driving demand for "life services," says Yin Chunli, founder of a Shanghai errand-running business. "The pace of life is so fast nowadays and I always hear people complaining that time is too limited for all the tasks they need to do," Yin told a reporter for the Beijing Review in a story titled "The Outsourced Life."
Yin is the busiest surrogate on Taobao, according to the story, earning an average of 28,000 yuan ($4,500) each month by doing odd jobs for clients. His customers first commissioned him to visit hospitals at midnight to queue for coveteddoctors' appointments. As his reputation for reliability grew, some hired him to collect debts. Others pay him to apologize on their behalf to aggrieved lovers or insulted friends. "I do almost everything as long as it is not against the law," Yin said.
The proliferation of services like Yin's has in the past been spontaneous and disorganized. But Taobao Marketplace, which is owned by Chinese e-commerce giant Alibaba Group, sees synergy between service businesses and the Internet and is moving to support the trend, perhaps bringing some order, or at least a semblance of organization, to chaos.
"Gradually, consumers are developing a strong demand for daily life services in fields like catering, entertainment and travel," said Alibaba Group Vice President Zhang Jianfeng at a July press conference in Beijing. To meet this demand, Taobao has created four vertical life services platforms: a dining sitewhereconsumers can place restaurant reservations and order take-out food; a classified-ads-style platform for moving, cleaning, courier and other general services; a site for reserving movie tickets; and one for online education.
The goal is tobring some of the convenience and social-sharing aspects ofonline shopping to the services sector. For example, Taobao will provide a system for consumers to rate restaurants. The Taobao movie platform allows consumers to choose movies and seats from more than 800 cinemas across 100 cities; they can also pay for their tickets online so they don't have to queue up.
"What we hope to achieve is to provide a new and innovative model for the industry and focus on the services aspect rather than focusing solely on providing deals and discounts," says Zhang.
And if that fails, Zhang can always hire someone like Yin, the Shanghai surrogate, to apologize to his boss.
(Alizila reporters Teresa Li and Ada Tsang contributed to this story)