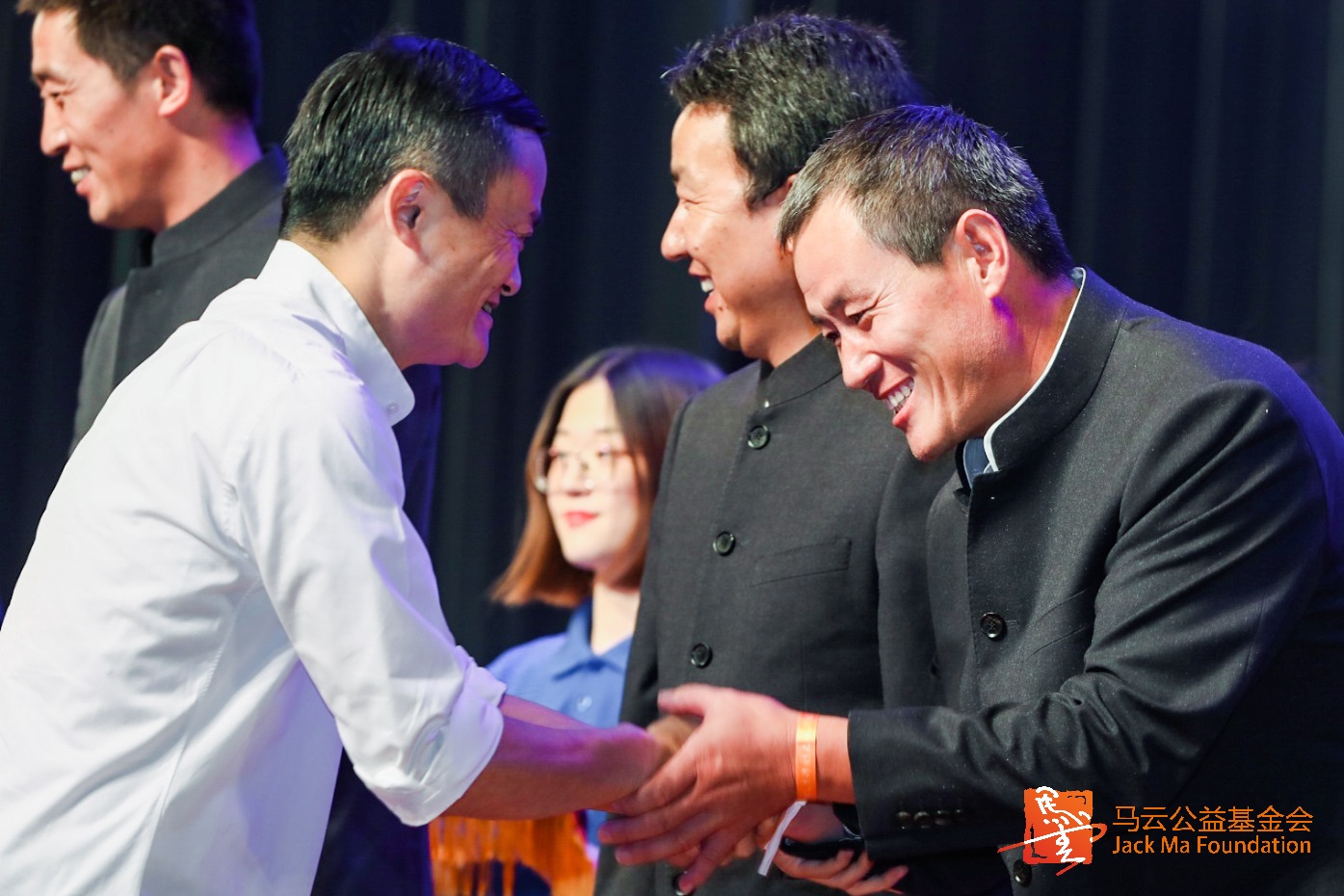 China must not only see advances in its education system, but the benefits of that system should reach less-developed regions to ensure the country remains competitive on the world stage, Alibaba Group Executive Chairman Jack Ma said this week.
China's emphasis on education has underpinned its economic growth in the past 30 to 40 years, Ma said. Now, it is crucial that quality education be made accessible to all children in China, across locations or socioeconomic status, so that its growth continues, he said.
"I firmly believe when the education quality in China's rural regions is improved, China will become a stronger nation. Rural education is the hope and the future of China," Ma said at a graduation ceremony for 220 rural educators, both teachers and headmasters who completed a three-year training program offered by Hangzhou Normal University and the Jack Ma Foundation.
A former teacher himself, Ma is known for his work improving China's education system in poverty-stricken areas. In 2016, the Jack Ma Foundation launched a rural education program to offer on-the-job training for teachers and headmasters in China's most resource-deprived areas. A year later, the foundation created a training program to encourage graduates of teachers college to work in these remote regions, where there is a shortage of qualified teachers. Government data show there are currently 2.9 million rural teachers across the country. According to the National Bureau of Statistics, as of 2017, China's rural population stood at 577 million, approximately 41% of the total population.
The push to improve education in China's rural areas is a top priority for the Chinese government. In February, the Ministry of Education said the central and local government had invested RMB 542.6 billion ($81 billion) from 2013 to 2018 to upgrade the infrastructure of rural schools through projects such as renovating old school buildings and adding new equipment in the classrooms.
During his speech to the graduates, Ma stressed that China's education system should also focus on character building and not solely on academic skills.
"I want every kid to learn new knowledge. But more importantly, they should learn how to make compromises, how to be a team player and how to be a responsible stakeholder," he said.