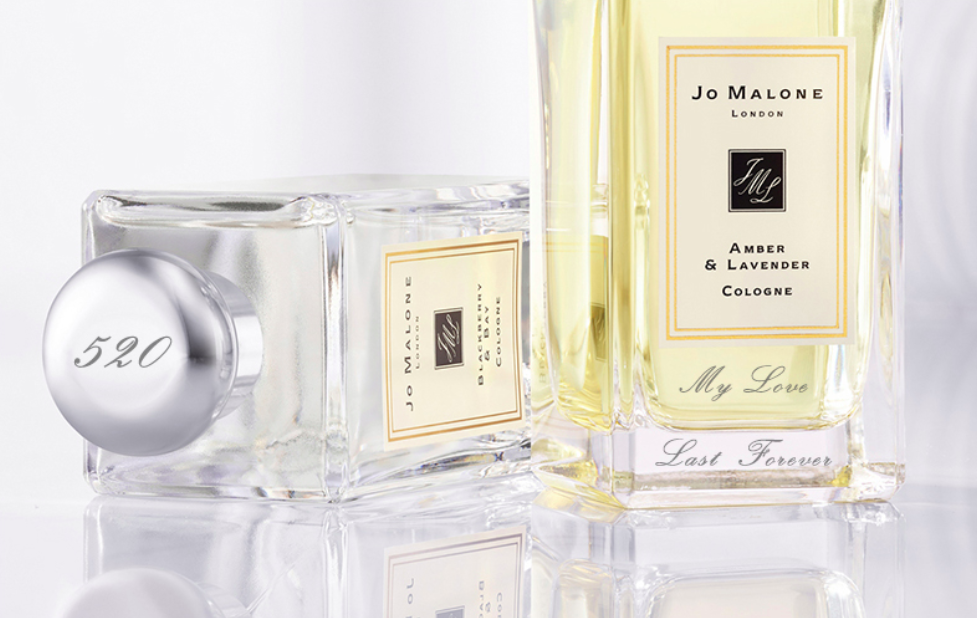 British perfume maker Jo Malone London, known for introducing the concept of combining scents to create bespoke fragrances, has brought its highly customized experience to Chinese consumers through a new store on Tmall.
Aside of the brand's website, the Alibaba-owned B2C marketplace is Jo Malone London's only other e-commerce channel in China, the London-based brand said in a statement. Its offering on Tmall will include all items available in China, including its newly launched, limited-edition "Blossom Girls" collection and "Queen of Pop" bath and body line.
"Tmall is a very special platform, and they share our pioneering and entrepreneurial spirit," said Leonardo O'Grady, vice president of consumer marketing at Jo Malone London. "Unlike any other platform, they promise and offer us an opportunity to connect with China in a way that probably no other online platform can."
According to a report released earlier this month by Tmall and Alibaba Group-owned data-intelligence firm CBNData, perfume sales across the Chinese e-commerce giant's platforms grew 53.7% year-on-year in the fiscal fourth quarter. Market research firm Euromonitor reported that perfume retail sales in China were on track to exceed RMB 8.69 billion ($1.27 billion) in 2022, up 41% from RMB 6.16 billion in 2017.
In tandem with that growth, Jo Malone parent company Estee Lauder said they had recognized a growing trend among millennials to customize products and shop in ways that expressed their individual identities. That drove the company to create a "more personalized fragrance journey for consumers," said Estee Lauder President and CEO Fabrizio Freda.
"This strategy is paying off, as our ultra-prestige fragrance portfolio experienced double-digit growth in fiscal 2017, a trend we expect to continue in fiscal 2018," he said.
WATCH: Jo Malone London's fragrance-finding tool.
Because the right perfume can be unique to each consumer, Jo Malone London made the process of finding one easier for Chinese consumers by partnering with Tmall. Shoppers can now blend their own signature scents, virtually, based on their moods and personal tastes. Just like Jo Malone London's options available offline, the result might be one of 300 possible fragrances made from a combination of 26 scents.
For example, "Lime Basil & Mandarin Cologne" might be recommended to users that prefer gender-neutral tones for everyday use. The same scent may also be recommended to people who identify as independent and have a fondness for the ocean, based on their previous shopping preferences on Tmall. They are then directed to the scent's product page, where they can read user reviews and purchase the fragrance if they choose.
This is part of a new virtual experience for consumers, developed by hundreds of engineers and fragrance experts from both sides, Tmall said.
"Its most important value lies not only in its ability to help consumers overcome the usual barriers of purchasing fragrances online but also its power to build an emotional connection for consumers as they go on a highly personalized journey to find their signature scent,"Eric Wang, director of strategic partnership development at Tmall, adding that they now plan to expand the tool to more brands on the platform.
In the event of Chinese Valentine's Day, which was celebrated on Aug. 17, Jo Malone London also introduced a bespoke gifting service. Consumers could personalize their Tmall purchases, from engraving messages onto perfume bottles and lids to hand-picking gift boxes, greeting cards and ribbons. The majority of customers—about 60%—have opted into the custom gift-packaging service, the brand said.
In addition to the Tmall flagship store, Jo Malone also opened up a virtual shop on the site's Luxury Pavilion, a channel catering specifically to consumers of premium and luxury goods.