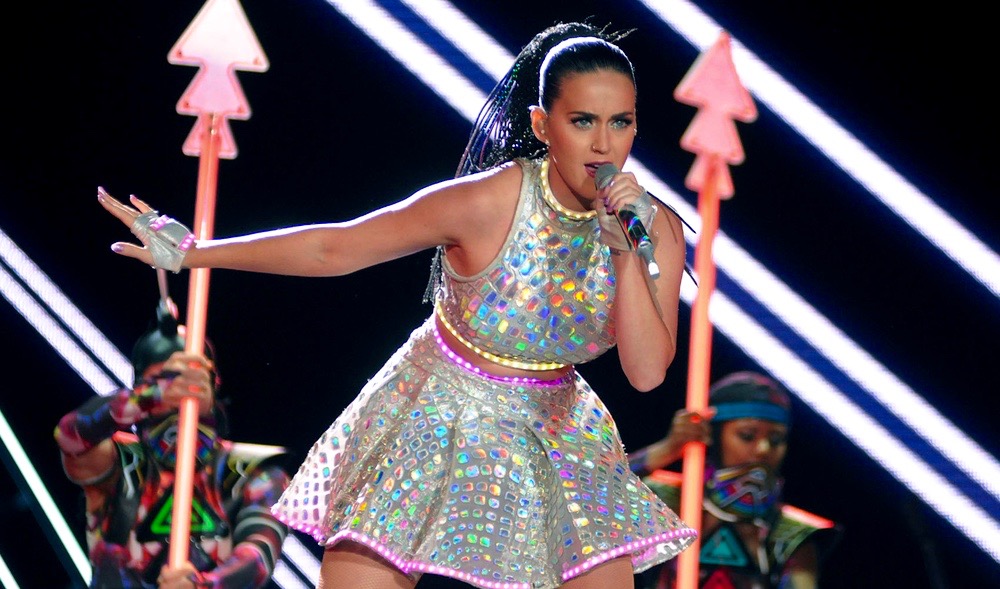 Katy Perry, one of the most successful pop artists in history, whose hit singles "I Kissed a Girl," "Teenage Dream" and "Dark Horse" have made her a household name the world over, will perform at a gala event to kick off Alibaba Group's 11.11 Global Shopping Festival in Shenzhen the night of Nov. 10.
At the event, which is called the 11.11 Countdown Gala Celebration, Katy will sing her latest single "Rise," which she also performed at the Democratic National Convention in July and was the theme song for the Rio Olympics a month later. In addition to her performance, Alibaba has named Perry a "global ambassador" to promote the gala worldwide and bring attention to what is China's largest shopping day of the year.
"Katy Perry uses her music to inspire positivity among her audience," Alibaba said in a statement, adding that the singer's international profile "perfectly fits the theme of the 11.11 gala." Alibaba had previously said that globalization was again a major focus of the one-day online sale.
Katy is affectionately known as Shui Guo Jie, or "Fruit Sister," in China because of her brightly colored outfits. That popularity drew her to China for the first time last year, when she held concerts in Shanghai, Guangzhou and Macau as part of her Prismatic World Tour.
In a video interview, she said:
I am so excited to be the ambassador for the Tmall Double 11 Festival. Very exciting! I would like to invite you to the show on November 10th in Shenzhen. For those who can't make it, you can watch it on Zhejiang TV.
Alibaba, the Hangzhou, China-based e-commerce giant, announced last week that it would hold its second annual countdowngala ahead of the 11.11 Global Shopping Festival in China's tech hub of Shenzhen. Hollywood producer David Hill, known for his work on the Oscars, NFL Super Bowls and reality show American Idol, was tapped to direct the show, and a list of stars slated to appear has yet to be released by Alibaba. However, those names are expected at the end of the month. In addition to Zhejiang TV, the gala will be broadcast on Alibaba Group's Youku.com, China's largest video-streaming site.
The 2015 gala was held in Beijing, at the Water Cube, which was the swimming venue for the 2008 Olympics. Watched by 100 million viewers, the four-hour show featured a roster of Chinese and international celebrities such as American performer Adam Lambert, Chinese boy band TFBOYS, Taiwanese singer Jolin Tsai, Korean pop star Rain and Britishactor Daniel Craig.
Katy grabbed headlines last monthduring a visitto the newly opened Shanghai Disneyland, where she posted pictures to herInstagramaccount in real time as she toured theBeauty and the Beast,Peter PanandPirates of the Caribbeanexhibitions. Shewas in China to visit her current beau, Orlando Bloom, who isin country filming his latest movie.