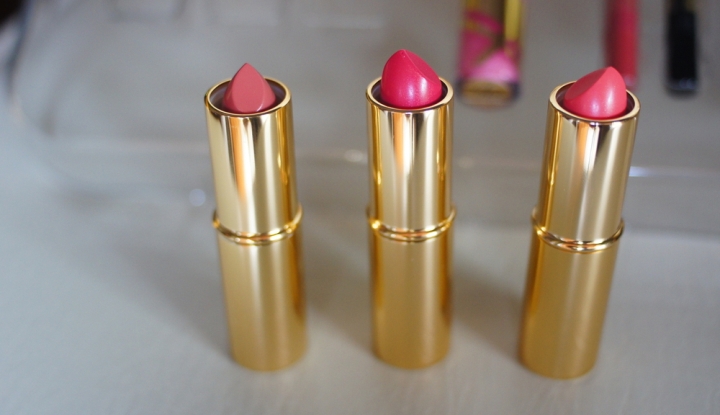 (UPDATE: Lancôme recently disclosed that it recorded nearly RMB 8 million ($1.3 million) in GMV (online sales) in the three days following the Jan. 13 opening of its Tmall.com store, setting a brand sales record for the Tmall cosmetics category. The company said it broke the RMB 1 million sales mark within the first 30 minutes of store operations.)
Tmall.com, Alibaba Group's market-leading B2C online shopping website, haslanded multinational cosmetics brand Lancôme as a vendor, the 19th high-end beauty and skincare retailer to open a flagship store on the platform.
After more than a year of preparation, Lancôme, which entered the China market in 1993 and now has 197 brick-and-mortar stores across the country, launched its Tmall store as its exclusive online outlet in China, Tmall officials said in a press release issued today.
Owned by L'Oreal, the world's largest cosmetics group, Lancôme designed a number of one-of-a-kind product packages for e-shoppers to coincide with the official flagship store launch. The retailer also integrated its online and offline membership system.
Lanc√¥me is the latest international cosmetics brand to ramp up its China sales—or enter the market for the first time—by joining Tmall.com. The online marketplace, which hosts only genuine domestic and international brands as well as authorized resellers, has been capitalizing on Chinese consumers' growing taste for quality, albeit more expensive, foreign brands as the country's middle class continues to expand and rural residents continue to migrate to urban areas.
Yan Chang, director of the Tmall beauty and skincare category, said the website has been successful building a top online destination for fashionable cosmetics products in part because of Tmall's countrywide geographic reach and large active user base. Tmall and its sister C2C website Taobao Marketplace had 279 million active buyers in 2014, according to Alibaba Group.
Thishuge audiencemeans Tmall offers cosmetics retailers a potent marketing solution for connecting with customers and potential customers, Yan said. "Tmall is not only a sales platform, more significantly, it is a marketing channel that allow merchants to talk to their customers with lower communication costs," he said. "So for brands, whether big or small, they are able to conduct efficient marketing initiatives, communicate with their customers and reach their target consumers."
Unlike many online marketplaces that force merchants to use largely standardizedformats for their virtual storefronts, Tmall allows its members to customize theirshops with video, social media apps and other marketing tools to tell their brand stories and engage customers.
For example, Clinique's virtual Tmall storefront engages consumers through an online skin test. By filling out a questionnaire, users get to know their complexions, skin types and whether they suffer from particular imperfections. The software generates a custom report recommending Clinique products appropriate for each individual.
Meanwhile, Estee Lauder allows buyers to share photos of themselves after using the company's cosmetics and review products online, satisfying the Chinese consumers' social-media honedinstinct toconsult other shoppers when choosing purchases.
Tmall.com gives merchants who want to develop their own marketing software access to its API (application programming interface), as well as off-the-shelf solutions. The Clinique and Estee Lauder features have done so well that they have since become available free to other storefronts, Yan said.
"Tmall is like a gearbox between merchants and their storefronts," Yan explained. "Each brand might have a long-term marketing strategy, but traffic and operations on e-commerce platforms change so fast. Tmall helps merchants keep pace and adapt their long-term strategy through daily shop operation and through other channels such as group-buying campaigns and membership programs."
While cosmetics brands have historically favored sales through traditional department store and stand-alone outlets, Yan said having an e-commerce presence is increasingly important in China, where the online-shopping population was 302 million at the start of last year, nearly as large as the entire U.S. population.
"Think about it," he said. "Almost all offline buyers are Tmall members. How a brand performs online determines their overall profile, which influences offline sales. A better online profile will certainly encourage sales at brick-and-mortar stores."
In China, "There is no clear distinction between online and offline," he said. "There is only omni-channel."