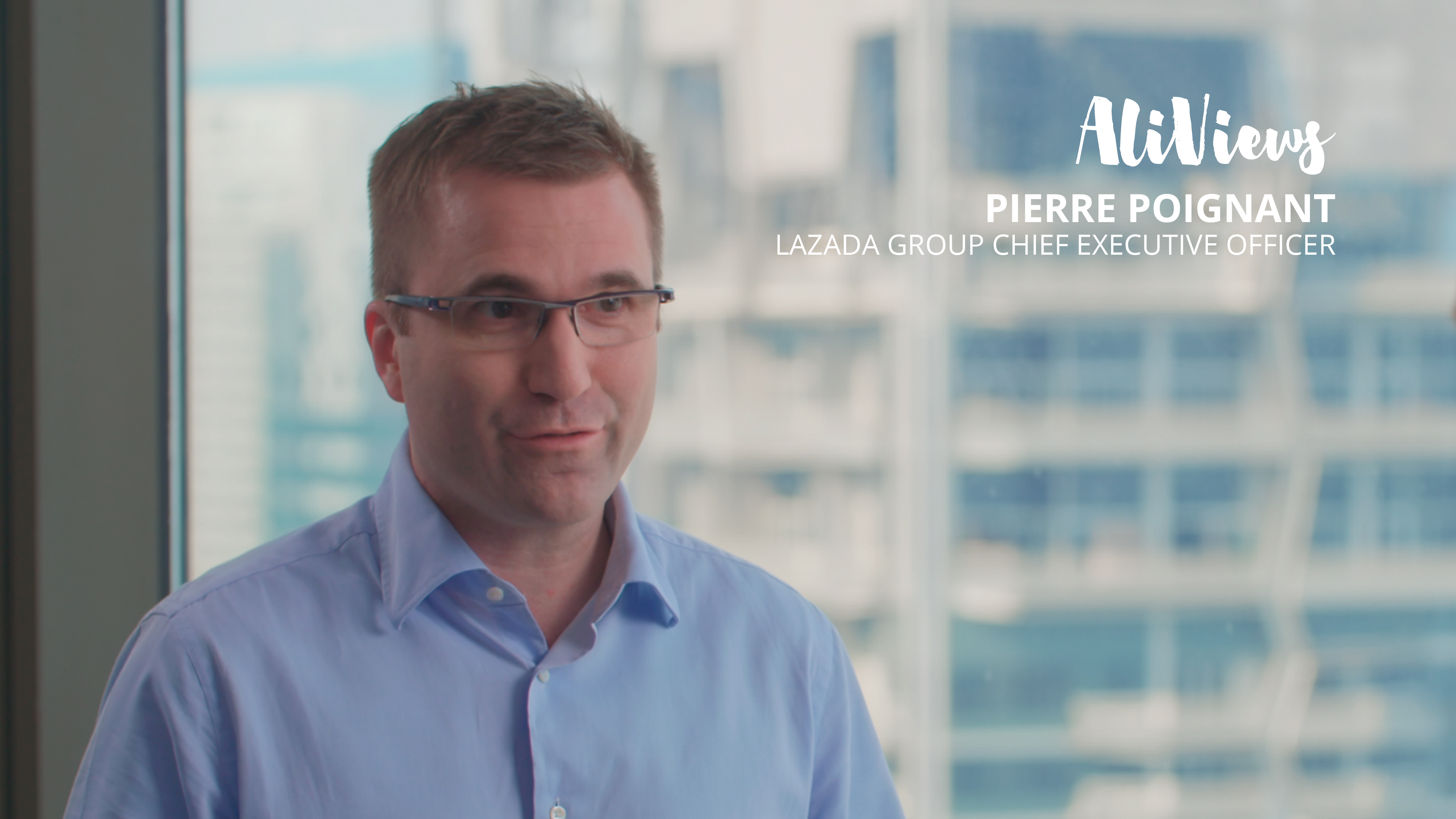 This year marks my eighth year at Lazada. I co-founded the company in 2012, spent the first few years as COO and subsequently stepped into the CEO's shoes last December.
The past eight years have seen mostly ups for Lazada – and, of course – also some moments of downs. I am passionate about what I do, and it has been invigorating to work at Southeast Asia's fastest-growing and most-successful e-commerce company. Our future has grown even brighter since we became part of the Alibaba family in 2016-2017.
A winning company will always be poked at, so it came as no great surprise to me to read a piece in a reputable U.S. publication that tried to do just that. The largely unsourced article took a micro perspective and used random out-of-context anecdotes to draw sweeping conclusions about Lazada and Alibaba globalization efforts. I normally ignore naysayers, but the article was so one-sided and based on hearsay that I feel compelled to share my thoughts.
WATCH: Lazada and the Southeast Asia Opportunity
A passion for e-commerce led me to this vibrant, young and diverse region. When Lazada started up in 2012, e-commerce was in its infancy. The journey to the top of Southeast Asia's e-commerce ranks has been tough, but also remarkably fulfilling. Along the way, we learnt to win consumers' trust toward online shopping. We did this by building up a logistics and cash-on-delivery network from scratch.
Today, Lazada is the go-to platform for e-commerce in Southeast Asia. We serve the largest consumer base with over 50 million annual active consumers. We are the fastest-growing platform, with triple-digit order growth for the past several quarters. We operate Southeast Asia's largest B2C logistics network, and nearly 90% of our deliveries in metro areas are made on the same day as the order, or the very next day. We are modernizing and digitizing payments in this region, launching our local Lazada Wallet in five out of our six markets. Just ask consumers or sellers in Jakarta, Manila, Bangkok, HCMC, Kuala Lumpur or any Southeast Asia city to gauge the actual ground-level sentiment, and they will attest to how Lazada has positively impacted them.
Alibaba is playing a critical role in this success since acquiring Lazada in 2016-2017. Lazada was already strong, but under new ownership, we've seen a rapid boost in nearly all our capabilities. But, of course, who knows e-commerce better than the world's leading technology company?
Specifically, Alibaba has armed Lazada with the most-advanced e-commerce technology infrastructure in this region. Our pace of innovation has accelerated over the past 18 months, with Livestreaming, the "See Now, Buy Now" fashion show, the "LazGame" gaming channel, "InStyle" social commerce, CLEO, our customer care AI – and we're just getting started. Thank you Lazadians and Aliren.
More importantly, Alibaba's investment and orientation toward globalization has provided crucial strategic confidence for us to think long-term, so that we do not fall into the trap of short-term optimization to drive performance, and burning lots of cash in the process. Instead our investments are focused in building the right fundamentals. We are not working for the next quarter, but to build a legacy.
Globalization is a core strategy for Alibaba to achieve its goal of serving two billion customers, supporting 10 million profitable businesses and creating 100 million jobs. This perfectly mirrors Lazada's mission to accelerate Southeast Asia's growth and build up its e-commerce prowess, making Lazada Southeast Asia's only global buying and global selling platform.
Immersed in the Alibaba economy, we have the unparalleled advantage to foster synergies with our peers, from Tmall Global, AliExpress, to Ant Financial and Cainiao Network, from Alibaba Cloud to Fliggy. Together, we are making positive, steady progress to realize "global buy," "global sell," "global pay," "global delivery" and "global fun."
Having witnessed many corporate integrations during my time at McKinsey, I know very well that businesses are always about their people. I'd be lying if I told you that any merger of two distinct companies, each replete with culture, practices and personalities, was going to be frictionless, even our own. And yet, despite some initial and localized hiccups, what we see after one year of deep integration into the Alibaba economy is a diverse and talented workforce working cohesively together to power Lazada forward, toward long-term success.
Some of those who started the journey with Lazada have since embarked on new journeys. I remember standing shoulder-to-shoulder with them as we built Lazada in its early days. Today, I am delighted to hear about their new ventures outside Lazada and how Lazada has contributed to their personal development. Nowadays in Southeast Asia, the ecosystem is frequently talking about the "Lazada Mafia," referring to the group of entrepreneurial ex-Lazadians building new ventures across the region and the world. I am proud that Lazada, as a company, is further contributing to the overall innovation and growth in Southeast Asia in this manner.
As I enter my ninth year here, my passion for e-commerce and my commitment to its future are as solid as they were on Day One. I will never be distracted by naysayers with ulterior motives.
Lazada is Number One, and we are determined to stay at the top. With e-commerce penetration in Southeast Asia at only 3% in 2018, there is still so much runway for growth going forward in Vietnam and other markets in Southeast Asia. Pairing our regional savvy and experience with Alibaba's technology and commitment to globalization, Lazada's market position and long-term future have never looked better or more secure.
Together with all my fellow Lazadians and our business partners, I am looking towards a bright and exciting future!