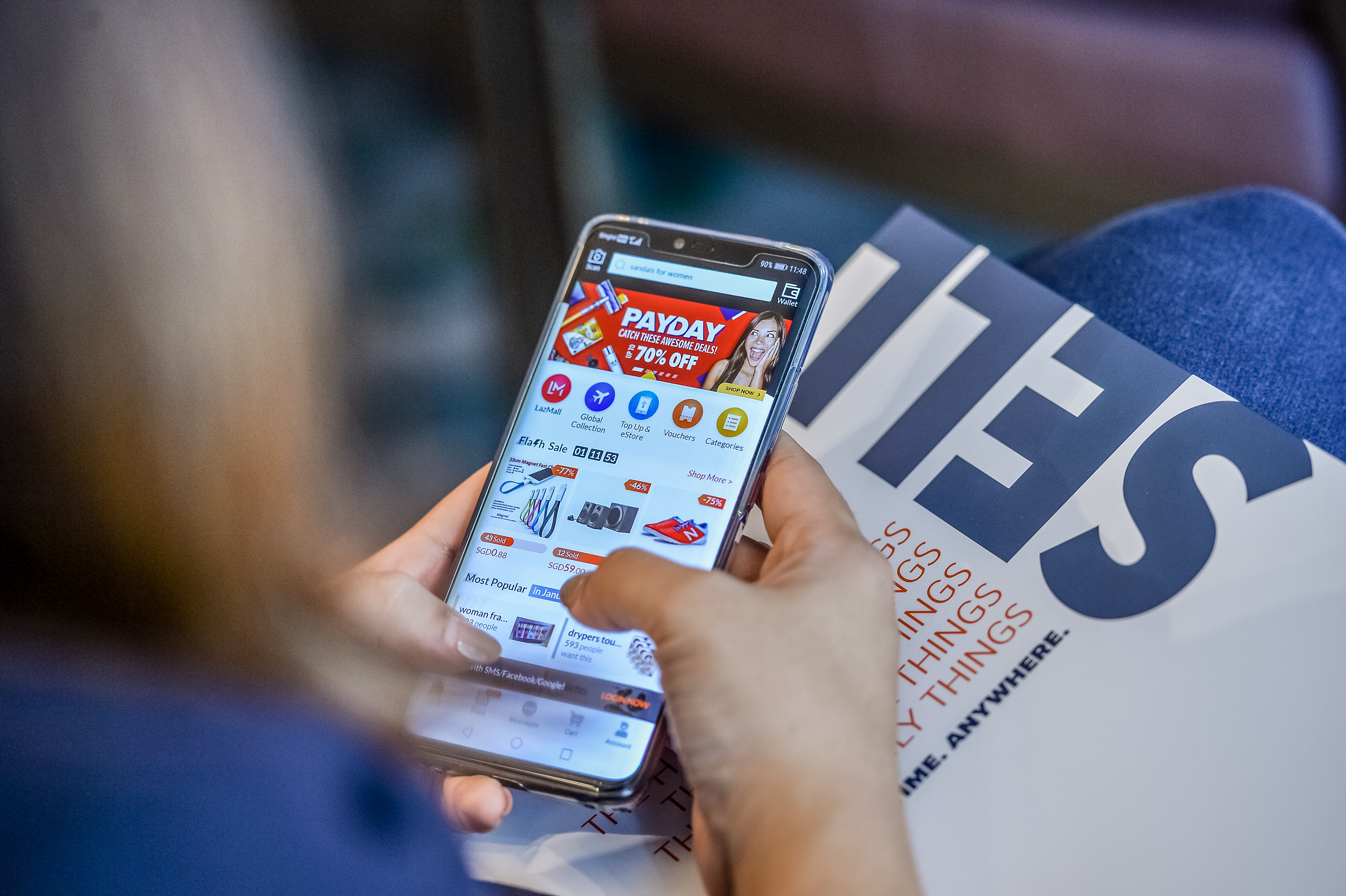 Lazada Group, Southeast Asia's e-commerce leader, will leverage a key intellectual-property-rights tool from parent Alibaba Group to bolster its brand-protection efforts, the company said Friday.
Lazada, which operates in six Southeast Asian markets, announced at a launch event in Singapore that it has joined Alibaba's Intellectual Property Protection Platform, an online infringement-claims processing system that allows brands to proactively request the removal of infringing products from the company's shopping sites. Previously, those claims had been processed by email.
"As the pioneer of e-commerce and number one platform in Southeast Asia, we firmly believe that fostering reliability and trust in the e-commerce environment is key to accelerating progress for the region. IP protection is a priority at Lazada, and the launch of IP Protection Platform for Lazada is part of our continuous efforts to work hand in hand with brands to ensure that IP policies are enforced," said Pierre Poignant, chief executive officer of Lazada Group.
[content id="29117″]
The IP Protection Platform gives brands a one-stop portal with an easy-to-understand interface and simple navigation to log notifications for listings on all major Alibaba platforms. Brands register and upload their proof of IP rights, such as copyright, trademarks and patent certificates, and then the platform's advanced data models process the takedown requests. This technology speeds up the time needed to process these requests, benefiting brands as they look to protect their IP rights.
In addition to submitting claims, the IP Protection Platform gives brands the ability to track the full complaint process, including the outcome of counter-notices submitted by merchants as appeals. Alibaba further supports brands using the IP Protection Platform through telephone and email customer-service channels, as well tutorials and other educational resources within the platform, such as FAQs, case studies and video instructions.
"Alibaba is proud to be able to bring the IP Protection Platform to Lazada to further support brand owners with their IPR protection," said Alibaba Group Senior Vice President Michael Yao, who also heads the company's brand-cooperation efforts. "Our industry-leading technology continues to bring both commercial and IPR protection benefits to brand owners."
Starting last October, Lazada ran a pilot program to test the IP Protection Platform service for its marketplaces with brands in the Alibaba Anti-Counterfeiting Alliance supporting the process. The brands were able to submit notifications via the portal, where they were reviewed by a special Lazada team. Infringing listings were deactivated according to Lazada's platform rules, and sellers were penalized according to a new non-compliance penalty system. About 400 accounts had registered to use the portal by the time it officially launched on June 28.
"Daniel Wellington has greatly benefitted from the pilot for the Alibaba IP Protection Platform for Lazada brand protection, and through meetings with Lazada's IPR colleagues we have further improved the cooperation," the Swedish watchmaker said in a statement. "Through direct communication channels and the launch of the IP Protection Platform for Lazada, Daniel Wellington is better able to carry out brand protection work than ever before."
Jonathan Selvasegaram, Asia Pacific manager and legal counsel for brand-protection association React, said the platform has made it easier for brands to request takedowns, "so we are very encouraged to see Lazada on the IP Protection Platform."
The government of Thailand also endorsed Lazada's IP-protection efforts. "What Lazada has done will surely bring customers and brand owner confidence that the counterfeit problem can be solved, and this will be an example for solving this kind of problem for other e-commerce businesses," Thosapone Dansuputra, director general of the Department of Intellectual Property, told local media last month.
Lazada's arrival on the IP Protection Platform is the latest move by the company to protect IP on its sites in Singapore, Malaysia, Thailand, Vietnam, Indonesia and the Philippines. This year Lazada hired a head of brand protection and formed a dedicated team to handle IP-rights matters. The company also has started reaching out to brands via industry associations, such as the International Trademark Association and International AntiCounterfeiting Coalition, as well government agencies, such as the EU Commission in Thailand, which helps them to better enforce rights of brand owners.
Currently, one centralized brand-protection team at Lazada handles IP-related issues through a number of measures, including an escalating penalty system for infringing sellers and policy education for merchants. Consumers can also report counterfeit listings through Lazada's live chat and "report an issue" features on its mobile apps.