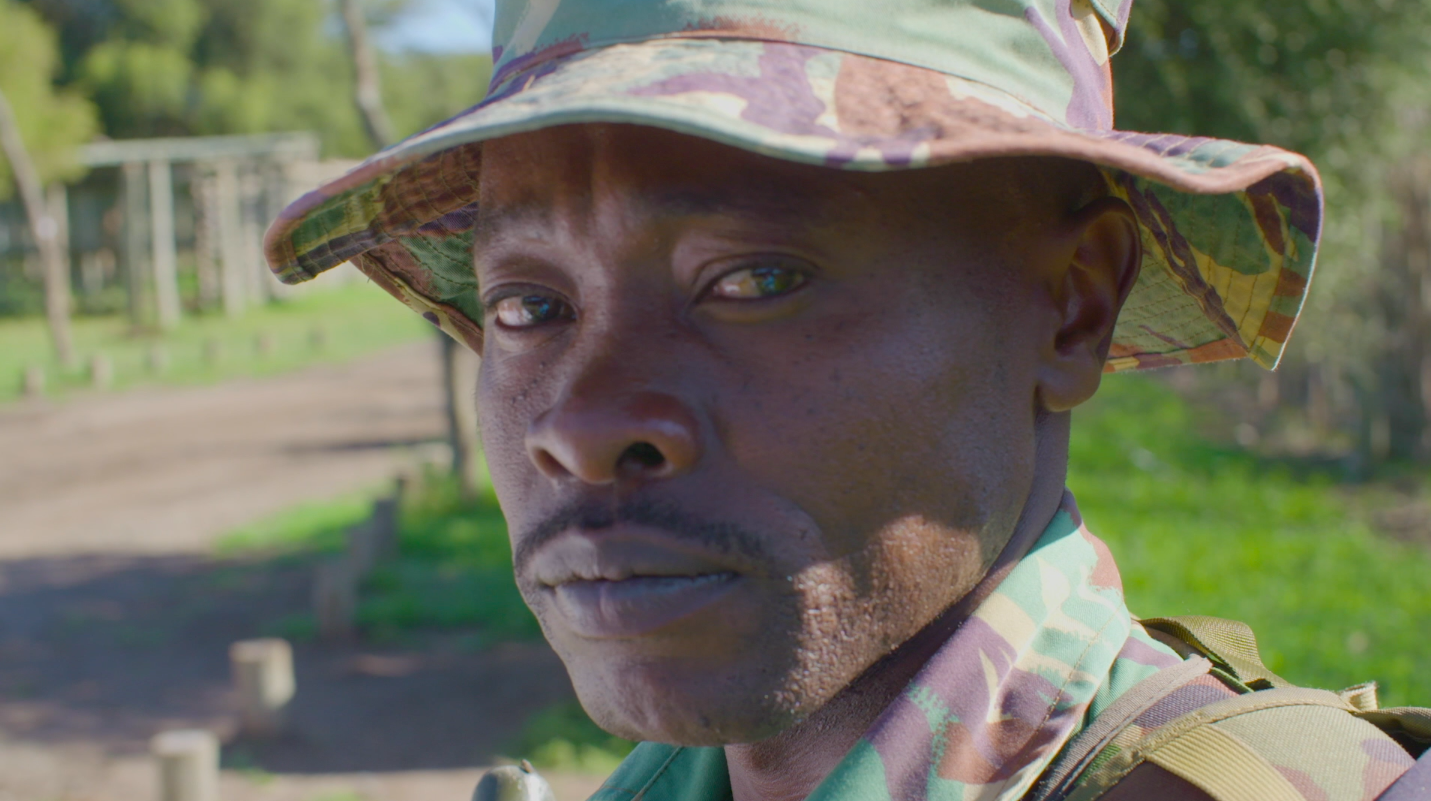 Fifty rangers on the front lines of conservation and wildlife protection in Africa were honored at the second annual African Ranger Awards on Friday at a ceremony in Accra, Ghana, including six who received the award posthumously after dying in the line of duty.
Each of the rangers – who hail from 17 countries, including Cameroon, Ethiopia, Namibia and Zambia – will receive a $3,000 grant. The families of the fallen rangers will receive their grant money.
The awards were created by Jack Ma in partnership with the Paradise Foundation, a Chinese charity co-led by Ma and Tencent cofounder and CEO Pony Ma. They aim to raise awareness about the need to conserve Africa's wildlife while emphasizing the role that rangers play in that effort.
WATCH: The Life of Africa's Wildlife Heroes
Dozens of nominees for this year's awards were put forward by colleagues, employers, government agencies or tourism partners. A panel of conservation leaders, including Kenya Wildlife Trust Executive Director Irene Amoke, Space for Giants CEO Max Graham The Natural Conservancy Africa Director Matthew A. Brown, chose the winners.
During the ceremony, Ma praised the rangers for the dangers they faced protecting Africa's wildlife.
"You use your life to protect wildlife. You're the real heroes," Ma said. "All the rangers in the world, your efforts mean a lot to us, to our kids, to our next generations."
"Today, there are only two places most kids go to see animals: zoos, to see animals in cages, and museums, to see animals that are already lost. I hope that in the future our kids don't only know animals through books. Protecting animals is not just the responsibility of rangers, it's the responsibility of everyone," Ma said.
In 2017, duringhis first trip to Africa, Ma announced that the Paradise Foundation would spearhead a10-year, wildlife-conservation programto support the work of 500 rangers on the continent. The program will also work to connect Chinese charitable organizations and Africa's nature reserves to support conservation efforts and fight poaching.
Ma chose to focus part of his philanthropic work on rangers because of the important work they do fighting the population declines seen in many of Africa's most iconic wildlife species, which has been driven by poaching, habitat loss, and the illegal wildlife trade. The rangers working to reverse these trends operate in extreme environments, risking their lives in the process.
"Ranger" is, in fact, a general term that refers to all of those working on the front lines of conversation, however it also refers to wildlife wardens, forest guards, foresters, scouts and watchers, as well as the rangers in the field. The following 10 rangers, who were recognized this year, offer a look at the diversity of work currently taking place in Africa's efforts toward wildlife, habitat and natural-resource protection.
Raphael Chiwindo
Senior Ranger/Instruction Manager
International Fund for Animal Welfare
Kasungu National Park, Malawi
Chiwindo has trained over 400 new rangers in Malawi, Zambia and Zimbabwe. He was integral to gathering evidence that helped end major rhino poaching in Malawi.
Stefan Cilliers
Senior Section Ranger/Scout Coordinator
SANParks
Mapungubwe National Park, South Africa
Cilliers helped reduce rhino poaching in his section to zero over the last nine years. He has also overseen the collection of 1,187 snares and the arrest of 113 suspects throughout his career.
Future Hoko
Head Game Scout
Sentinel Ranch Limpopo Safaris
Greater Mapungubwe Trans-Frontier Conservation Area
Zimbabwe
Hoko manages a small group of eight anti-poaching game scouts, camping 24 nights a month in harsh conditions with limited equipment to combat illegal snaring and timber poachers. He has helped to arrest 35 suspected poachers and removed 1,533 snares.
Simon Irungu Wangu
Commander of Rapid Response Unit
Ol Pejeta Conservancy, Kenya
Wangu manages an armed rapid-response unit that relies on a network of intelligence providers through his coverage area, depending on constant feeds of fresh information and intelligence from informers.
Shinini Simel Manyanguri
Dog Handler, K9 Tracking Unit
Honeyguide Foundation
Enduimet Wildlife Management Area, Tanzania
Manyanguri and his team helped arrest suspects in 94 incidents in a former poaching hotspot in Tanzania. That work has helped to reduce elephant poaching in his area to zero over the past four years.
Leonidas Mpumuje
Head Rhino Monitor, African Parks
Akagera National Park, Rwanda
Mpumuje heads the monitoring team ensuring the safety of eastern black rhinos, which were reintroduced to Akagera in 2017. Not a single rhino has been lost since then. He has also reintroduced the almost-lost skill of tracking rhinos on foot.
Mirriam Namushi
Area Warden
Department of National Parks and Wildlife
Kafue National Park, Zambia
Namushi is the first woman to hold such a senior position in her region. She has inspired many of her female colleagues, and supported them to upgrade their academic levels to follow her path. She works to bring together all stakeholders, most especially local communities, to protect wildlife in Kafue.
Marcel Ngangoue
Law-Enforcement Warden
WCS Congo/Ministry of Forestry
Nouabalé-Ndoki National Park, Republic of Congo
A 25-year veteran of conservation in Republic of Congo, Ngangoue now focuses on ranger welfare and improving rangers' working conditions.
Juste Sokoutinde
Deputy Head of Law Enforcement & Instructor
Wildlife & Forestry Authority
Pendjari National Park, Republic of Benin
Sokoutinde was selected by the Benin government as one of the best rangers in the African Parks Network for a series of success in protected-areas rehabilitation, wildlife security, climate-change mitigation and communities development.
Lephias Muyuni
Anti-Poaching Unit Scout
Painted Dog Conservation
Hwange National Park, Zimbabwe
In addition to surviving several dangerous wildlife encounters, including being attacked by a dangerous lioness, Muyuni has helped arrest more than 260 suspected poachers.
"To be a park ranger is a dangerous job, but we can't leave our wild animals without protection because it can cause extinction of all animals all over the world,' said Leonidas Mpumuje of Akagera National Park in Rwanda.