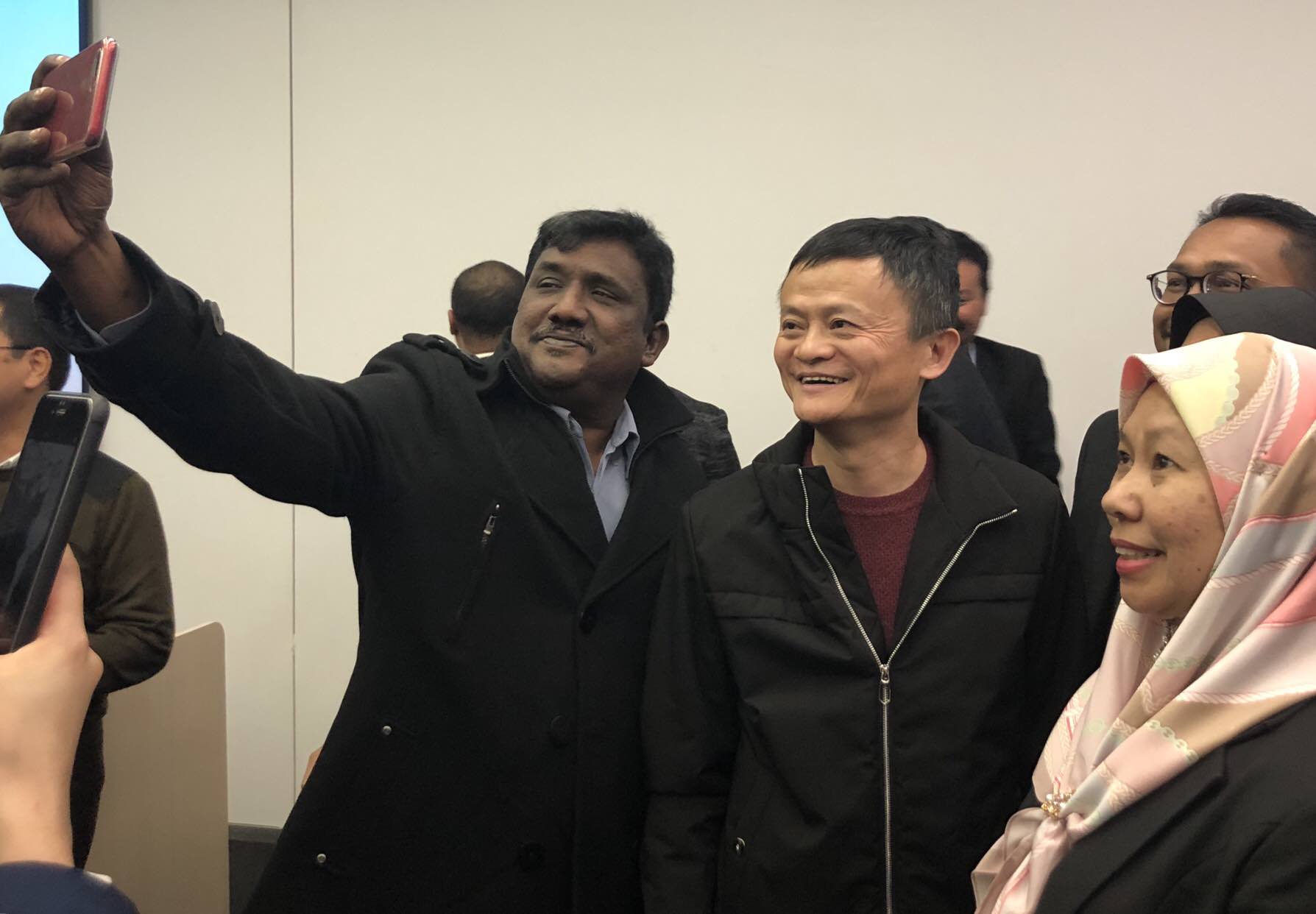 "Give young people a chance" was the emphatic refrain from Alibaba founder Jack Ma during a meeting this week with a group of Malaysian officials at the company's global headquarters in Hangzhou.
"Invest in your young people. Spend time on them. They are brave and smart, but they need your support," said Ma, who has been a strong advocate for developing young talent and supporting start-ups around the world.
The meeting between Ma and 31 Malaysian government officials was part of the New Economy Workshop conducted by Alibaba Business School, which educates foreign government workers about reshaping the future of their economy in the digital era. The four-day course included face-to-face meetings with Alibaba's top executives and local educators, as well as visits to different sites that Alibaba Business School has put forward as models for the transformative power of e-commerce in China.
The workshop this week was the latest in a number of exchanges between the Malaysian government and Alibaba. Malaysia is the home of the first Electronic World Trade Platform (eWTP) hub that Alibaba has set up outside the China. The digital hub aims to provide solutions for Malaysian small-and medium-sized enterprises to better participate in the global economy.
Since 2017,dozens of young, Malaysian start-up business operators have received hands-on training from Alibaba on topics such as logistics, fintech, mobile payments and e-commerce.
During his talk with Malaysian officials, Ma emphasized that the role of the government is to provide sufficient infrastructure and enact sound policies to promote entrepreneurism in the country.
"If you are making good policies, you are creating hope in your country," he said, adding that policymakers should create a solid and supportive home base so that businesses of all sizes have the chance to succeed.
Noraslan Hadi Abdul Kadir, the director of the Transformation and Digital Trade division under Malaysia's External Trade Development Corp., said the workshop has been "mind-opening" and that has sharpened policymakers' understanding of the social and financial impact the digital economy has on Malaysian citizens.
"With a better understanding of the advantages of the digital economy, new policies and initiatives for entrepreneurs and the business community will surely be more accommodative in supporting the growth of the digital economy," he said.
One of the major topics covered during the course was the idea of a cashless society and its many benefits, such as greater efficiency and security. Ma said that since the establishment of e-wallet Alipay fifteen years ago, "not one cent has been stolen." He also pointed to mobile payments as a driver for inclusive growth because they provide access to credit for those who usually don't qualify for a traditional loan from the banks.
"Alibaba has made cash 'disappear,' and it has enabled people who live 5,000 kilometers away in Malaysia to sell farm produce to Hangzhou. All these are made possible because of e-commerce, e-payment, logistics and big data," said YB Sim Tze Tzin, Malaysia's deputy minister of agriculture.
"Malaysia now has this historic opportunity to take the economy to the next level," he added. "We will be left behind if we miss out on this opportunity."