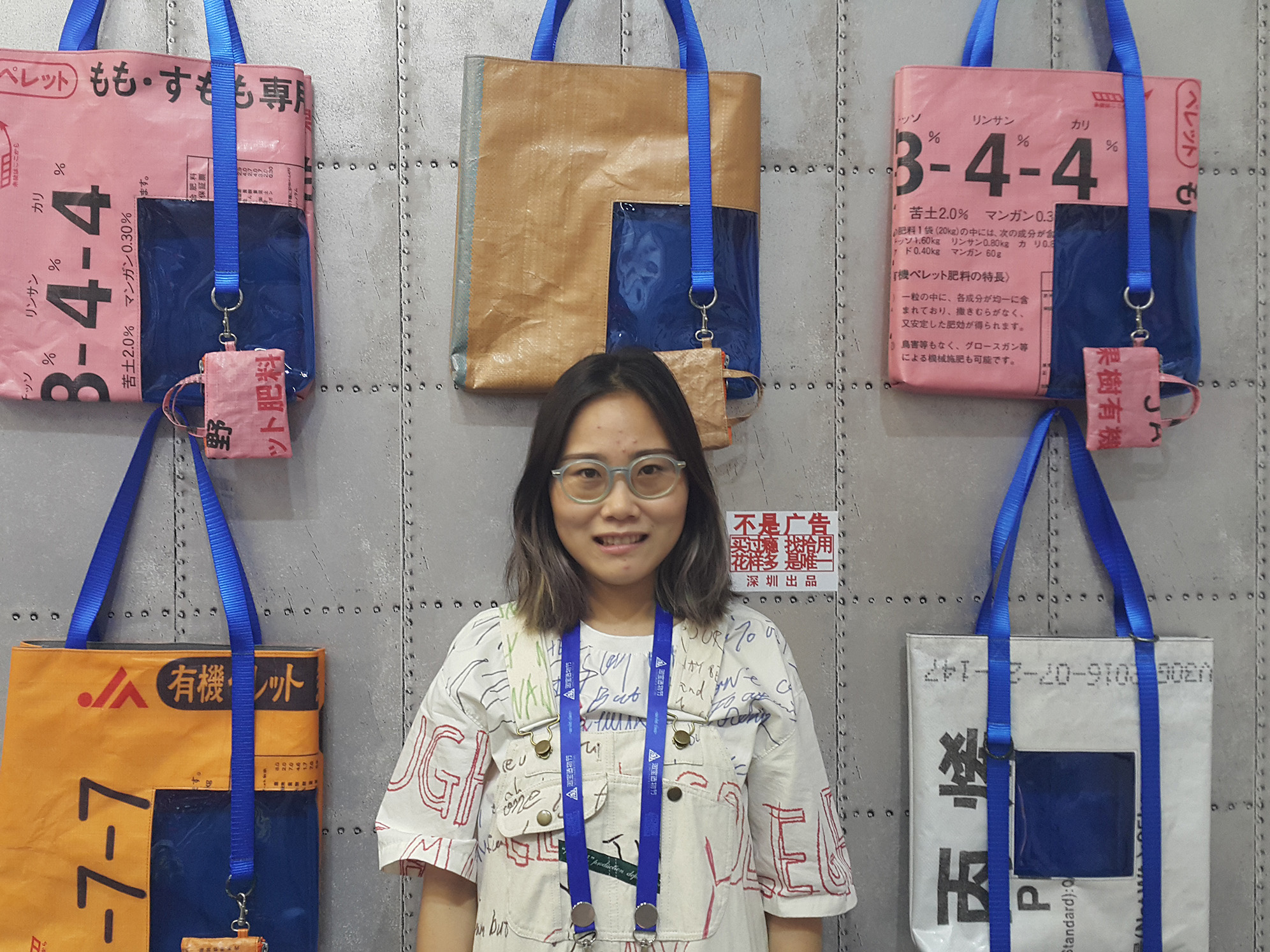 To fashion designer Lin Jia, trash — lots and lots of trash — is a true treasure.
The 26-year-old, who studied fashion design at university, and her boyfriend, Huang Juchuan, earn their living designing and making bags of all sorts out of recycled packing material and selling them on Taobao. They founded their Shenzhen-based company, Remix, last year.
The Millennial, whose booth was tucked into a corner of the 2017 Taobao Maker Fair in Hangzhou, is modest, but she has big ambitions.
"We're just a small company," she said. "But I hope more Chinese will know about us and think about conservation and the environment. We also want people to have attractive, reusable bags."
[magic360 id="4″]
Lin's story echoes those of many other 20-somethings on the floor of the Alibaba-sponsored event: They have a dream, one that involves building or creating something that uses their skills and talents, something that addresses or attempts to solve a social or societal problem, then turn to Taobao to find a market for their vision.
Lin said she got her start in fashion design by redesigning and re-sewing 1980's and earlier vintage, used clothing sent from the United States to Hong Kong.
"I changed them into new clothing styles," Lin said.
She was inpsired by hearing about similar recycling programs in Norway, with practical, everyday items crafted from what's essentially garbage.
"I saw something recycled from used, native products. I thought they looked very good," she said.
It as at that point, Lin said, that she and her boyfriend decided to give "trashion design" a whirl and founded Remix.
"There was lots of trash around the markets. Shenzhen has so much garbage," she said. "And at the markets, people buy things and use bags. They use them only once. Such a waste. I thought, 'we can do something better."
She started collecting some of the bulk sacks and packing materials used to sell products in the Shenzhen markets, cut them up, worked up designs and put them back together into prototypes of multiple-use carrying bags.
"We later discovered people people thought they were fun," she said.
Since that initial foray, Lin said her boyfriend have systematized and formalized the design and production process, buying in bulk from Shenzhen dumps, having workers cut up and flatten the bags, rice sacks and other packaging, rolling them into giant rolls that go off for cleaning and sterilization. Then, seamstresses and factory workers assemble the bags according to Lin's designs, now close to 30 in number.
Her Remix bags run from just under RMB 100 all the way up to about RMB 600 for the largest backpack. And each one is unique.
"They're similar, but not the same," she said.
Taobao, she said, has proved to be a good launching pad for her young company. While it's initially hard to stand out in the world's largest online consumer marketplace, Remix is getting noticed and sells several dozen bags per month, enough for Lin and Huang to live on.
"We're not feeling any pressure," she said. "We make enough to cover our expenses."
Taobao, which means "search for treasure" in Chinese, is a commerce-oriented social platform that offers consumers a personalized, engaging shopping experience optimized by big-data analytics. The Taobao App had 189 million daily active users in May 2017, with each active user launching the app 7.8 times per day on average during the same month.
Young people are the core constituents on Taobao Marketplace, with the majority of buyers coming from the "post-80s" and "post-90s" generations, and a significant portion of Taobao sellers were born during the 1990s. And Millennial merchants, like Lin and her boyfriend, are also an increasingly important part of the Taobao ecosystem.